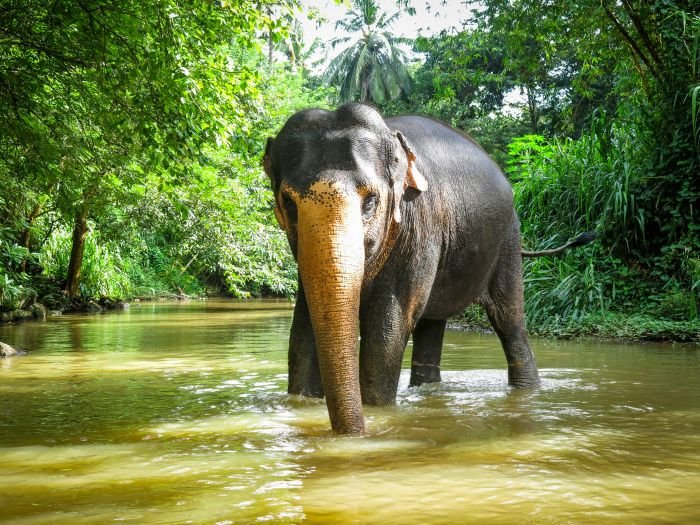 Elephant Freedom Project
What is Ethical Travel?
---
Ethical travel is simply being aware of your choices and the impact you are making when you travel. Ethical travel can be anything from eating and buying locally to being conscious of what activities you participate in. Traveling ethically can become especially important when overseas. Visiting animal sanctuaries, interacting with sea life and visiting villages can do more harm than good if you don't do your research.
1. Do Your Research
---
Before you head out on your next adventure, look up the activities and excursions you want to participate in and make sure they are ethical. We are going to Sri Lanka in April and they have many elephant 'sanctuaries'. After doing my research, all of these 'sanctuaries' allow elephant riding, shackle their elephants and beat them so that humans can interact with them. Elephants were not made to be ridden and most likely, the elephants were stolen from their mothers at a very young age and broken in through violence.
This is why you should also never swim with dolphins. The dolphins are plucked from the ocean and their mother so that humans can swim with them on their next trip to an all-inclusive or animal adventure park. This is not the life these animals were meant to live.
2. Buy Locally
---
When traveling, try to eat at family restaurants rather chains and visit the local markets so that you know your money is making an impact on a life. It can take a woman weeks to weave a blanket or a farmer months worth of care to have his crop ready to sell at the night market or bazaar. The other advantage to you as a traveler is that you know where that product came from. You know that it was hand sewed, handpicked or home cooked.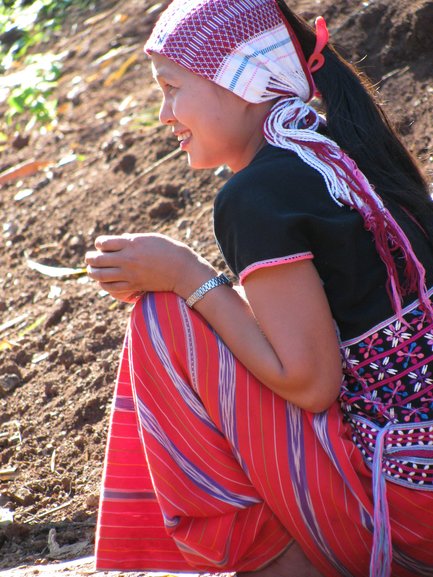 Lahu Tribe in Thailand
3. Contribute to a Cause
---
Beware of the tours that take you to 'authentic' villages. Many of these people are being exploited and only receive a small portion of what you paid to visit them and learn about their culture. If you are interested in a truly local experience, find a nonprofit or NGO and ask if you can spend the day or even a week with them. When I was in Thailand and Cameroon visiting villages and orphanages with nonprofits, I knew that the experience was authentic because many of the villagers had never seen a white person before!
4. Be Culturally Sensitive
---
It's so important to be aware of where you are visiting and what their cultural customs are. Again, this is where research can be helpful. Some countries require women to wear a head scarf or not show their shoulders. This is great information to have ahead of time, so you can pack a scarf or shawl. Be sensitive and take the time to listen and learn from your experiences and be sure to never impose your values or culture while visiting another country.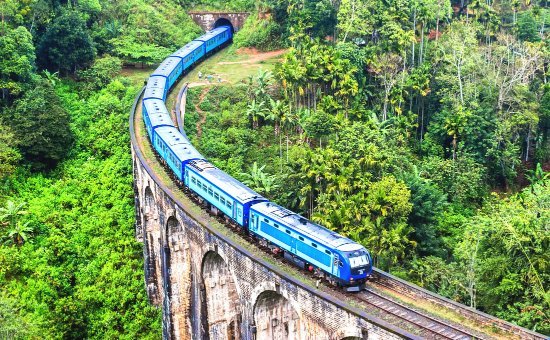 Train ride in Sri Lanka
---
In most cases, we must take a plane to where we need to go but there are more ethical and economical ways to travel when within a country. Try to book direct flights whenever possible and consider taking fewer but longer trips so that you don't have to fly so often. Planes require more fuel and let off more emissions than any other form of travel. Instead of booking flights between cities, take the train. Try to avoid renting a car or using taxis if you can. Eco-friendly tuk tuks, bicycles and walking are the best options for transportation while traveling abroad.