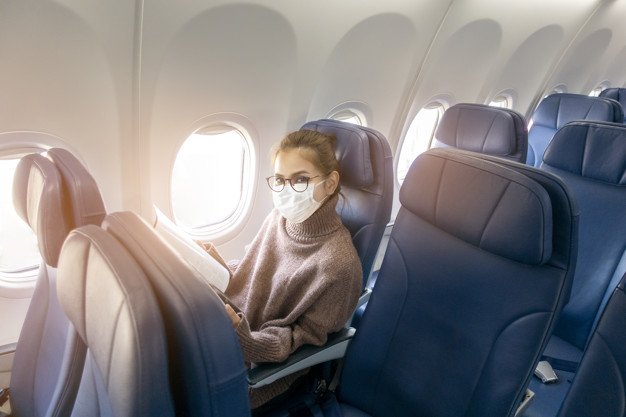 The COVID-19 pandemic has drastically changed the travel industry. It has involved government restrictions including border closings, amusement park shut-downs, canceled flights, and vacations, plus so much more. Although airports, hotels, and even cruise lines have stepped up their cleaning regimen and established social distancing guidelines, many of us are still worried about traveling after the pandemic.
So, to prepare you for when you can travel again, here are tips to help you stay safe when travelling after the pandemic.
Stay educated
---
Make sure you are keeping up to date with the latest government guidelines and World Health Organization (WHO) updates. Rules will vary based on your location of origination, destination and when you are looking to travel. Stay up to date with the latest information: USA travel.state.gov | UK gov.uk/foreign-travel-advice.
Some other great resources:
CNTraveler shares steps airlines are taking. Click here.
Check your insurance
---
It is very important to always have travel insurance but, it is especially important during a pandemic. Make sure you read all the terms and conditions thoroughly as pandemics may not be covered. It is also important to note that if you travel against government guidelines you may not be covered.
Make your hygiene a priority
---
As adults, we should all have good hygiene habits as it is, however, you will want to make sure you take some extra steps to do your best to stay safe traveling after the pandemic. Make sure to:
Wash your hands, a-lot. Sing the ABCs if you have to!
Wear a face mask.
Carry hand sanitizer.
Carry a pen (preferably stylus) with you to use at ATMs, elevators, touch screens, etc.
Have wet wipes to wipe down tray tables, airplane screens, arm rests, tables, etc.
Use credit cards vs. cash when and where possible.
Plan your vacation with the help of a travel agent
---
Having your trip planned by an agent comes with more benefits than just saving you time and money. Agents are also aware of the latest regulations and advisories (and know where to find them fast) and because of their knowledge and connections can help you if you find yourself in any unfortunate situations during your travels.
Travel closer to home
---
If you are still a bit nervous about venturing too far from home when travel opens up again, then you can always hop in your car or rent an RV and plan a road trip to another state state or cross country. You can even have a staycation and become a tourist in your own hometown.
So, where next for you? Are you going to go overseas? Stay local? Whatever you do, stay safe and educated.
Happy exploring!
XoXo,
Sara
STW Planning™ Founder and #solotravelwoman™ creator