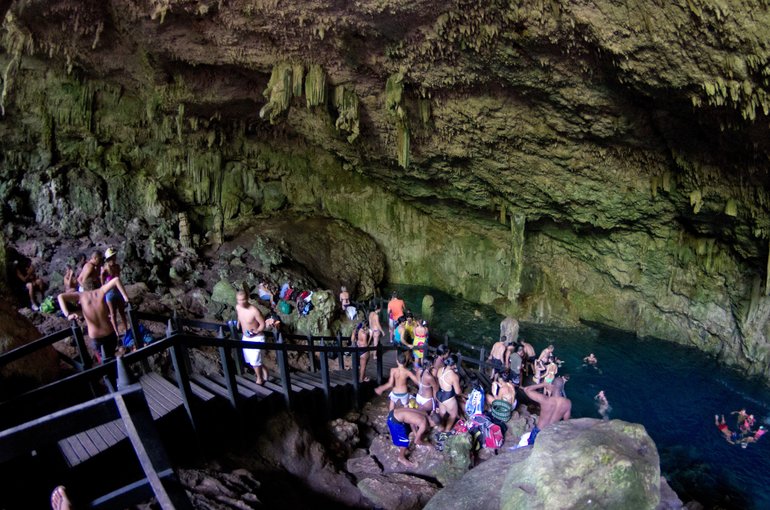 The Saturno Cave
The Saturn Cave also known as the Cave of the Cepero, is located at the turnoff of the road that leads to Varadero Airport, very close to Carbonera's town This cave's not as well known as those of Bellamar, which together with Varadero sometimes overshadow this spectacular destination. However, after descending about 20 meters deep through a beautiful cave, you will find one of the most spectacular natural wonders of Cuba.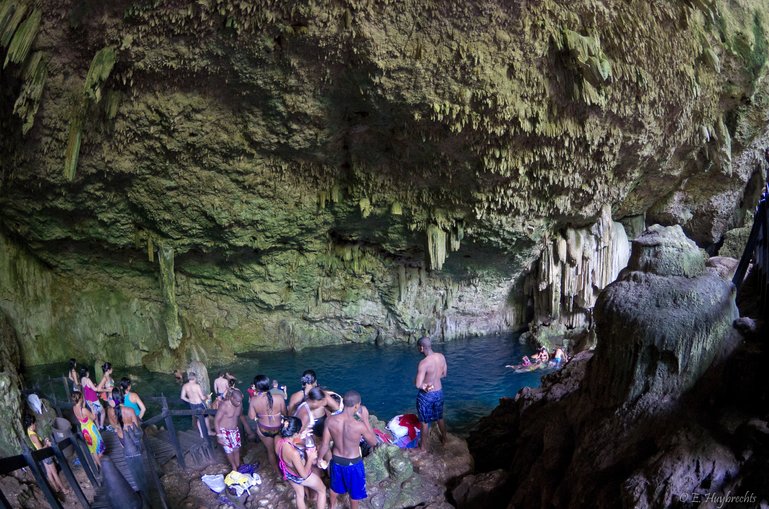 Inside you can enjoy two galleries with abundant stalagmites and stalactites, both exterior in walls and ceiling, and submerged in water. The presence of the later one, suggests that this cave was not always flooded. In addition, the visitor can enjoy a kind of natural pool, with clear and crystalline waters, approximately 18 meters deep, ideal for swimming and diving. As it's expected, the water is usually quite freezing, but when you start diving you cannot think of anything other than the beauty that surrounds you.You can also spot common species in Cuban groundwater such as fish and blind shrimp, which enjoy the darkness of the enclosure.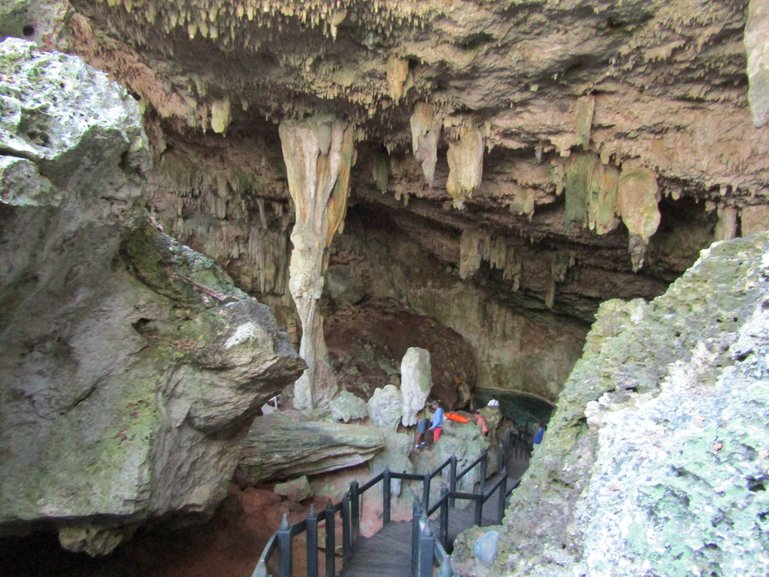 stalagmites and stalactites
For snacks, the tourist can access to a small place next to the entrance. Rental of the characteristic equipment of underwater activities is also offered on this site.
The Saturn Cave is a very popular stop on many excursions, but if you prefer to go on your own and avoid tourist groups it's best to visit it or in the morning or late in the afternoon.