This will be a one day trip only for those who live in Gangtok, Sikkim. However if you are vacationing you can include these in one of your days of the trip.
1. Nathula pass and Captain Harbhajan Baba mandir
---
There's a folklore about the temple. According to legend, Captain drowned in a glacier while on duty and his soul helped the search party find his body. He protects the area and warns the army about the impending danger since then.
It takes 2-3 hrs to reach there and a permit is required to enter the area which can be arranged by the cab driver. You will be needing photographs and ID cards. The permit will cost around INR 700/- You can opt for a booked car or a bus like vehicle without booking. Booking a car will cost approx. INR 3500/- and the bus-like vehicle will cost you around INR 350/- or so, as 10 other people will be there with you.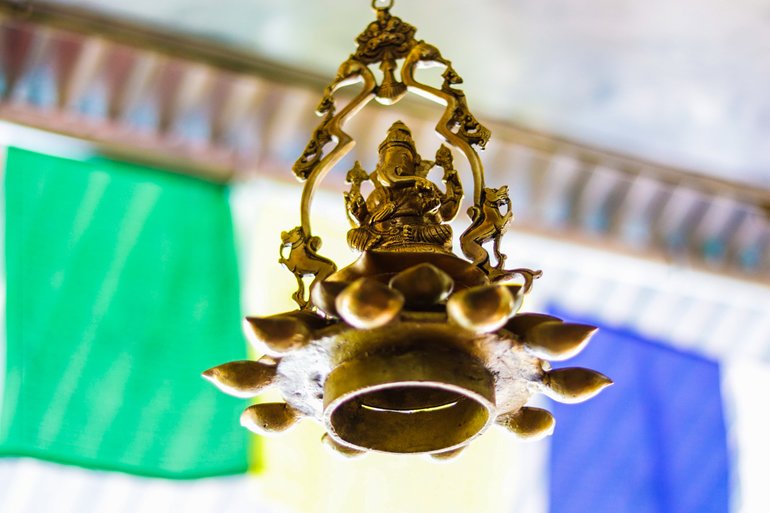 Souvenir shop near Baba Harbhajan Singh Mandir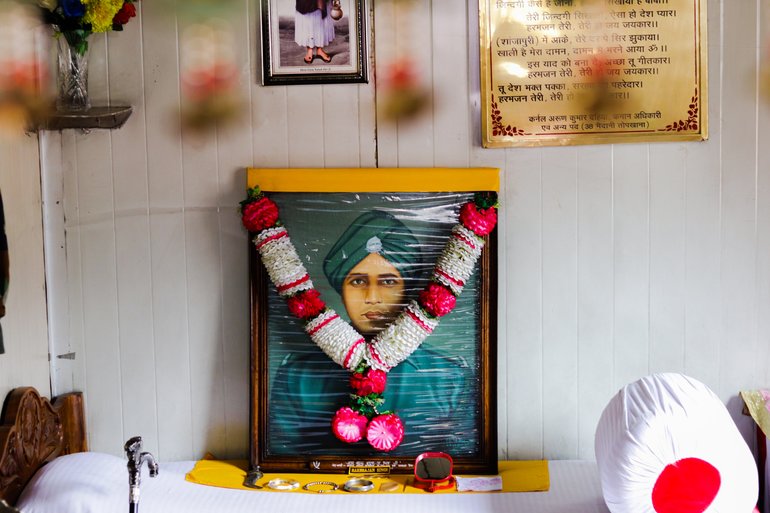 Picture of Baba Harbhajan Singh (an army officer)
2. Shiva statue
---
Near the temple, there was a magnificent white statue of Lord Shiva with water gushing through the waterfall on the side. One has to climb the rocky pathway to get up there and take the stairs to the platform on which the statue is situated.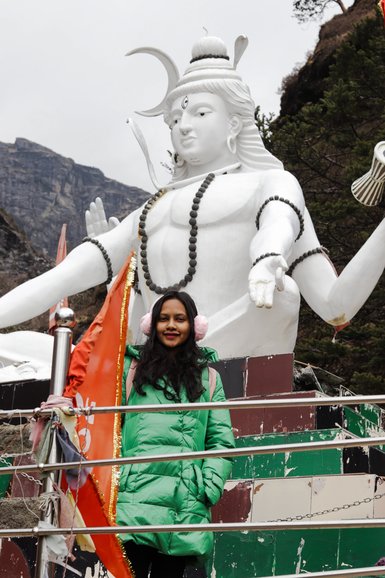 The Shiva Statue
3. The snow-covered point
---
While covering the path between the Tsomgo lake and the Baba Harbhajan temple you can see the sideways of the path covered with snow. This particular point was just above the Tsomgo lake from where you can have the magnificent view of the snow-covered mountains and the lake.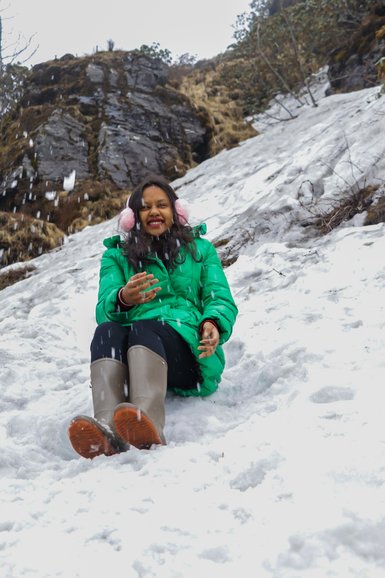 4. Tsomgo Lake/ Changu lake
---
It is a glacial lake in the East Sikkim District. During extreme winters the water in the lake freeze which makes it more beautiful. The lake surface reflects different colors with the change of seasons. Near the lake there is a stoppage where you can click picture with yak and ride them. Traditional outfit booth is there from where you can rent clothes and get clicked.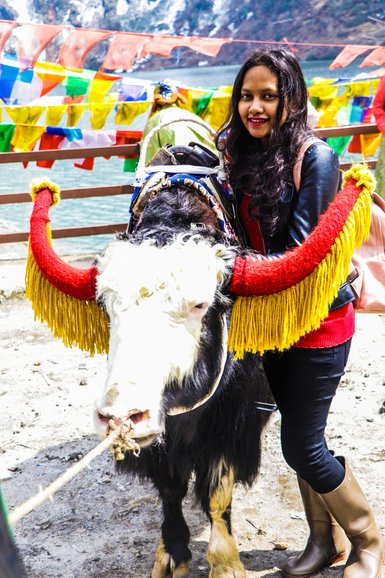 The to and fro trip will take one whole day including stoppage for eating. We stopped by a local shop 2 times for having breakfast then lunch. You must start early in the morning like 6 or 7am so that you can return by evening 6 pm.
Thank you for reading. I Hope you get some information and inspiration from the post. :)