In no particular order:
The State Parks
---
OR has 361 State Parks. On our last visit, only one of the many we visited charged a fee, $5 for admission to an historic mansion. Many (80) of the state parks are along the scenic Pacific Ocean Coast.
The Coast (Pacific Ocean)
---
The scenic Pacific Ocean coast forms the entire west boundary of OR. By some measures, the USA has the second longest coast line in the world, 133,312 km. The OR coast is about 583 km long. By law, the public has unrestricted free access to the coastal beaches.
The Columbia River Gorge
---
Forming the boundary between the states of OR and WA, the Columbia River carries more than twice as much water as the Rhine. The Columbia River Gorge, roughly from The Dalles to Portland, the larges city in OR, is especially scenic, with several waterfalls, where the river cuts through the Cascade (volcanic) Mtns.
Cascade Lakes Scenic Highway
---
The Cascade Lakes Scenic Highway runs thought the heart of the Cascade Mtns, the volcanic core of the Pacific Northwest. The most recent volcanic eruption in the Cascade Range was on May 18, 1980, at Mt St Helen's, (now a National Park ) just across the border in WA State.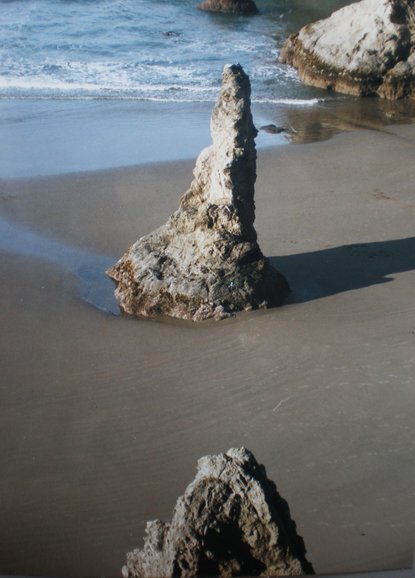 Pacific Coast