Everyone knows that I'm a big fan of coffee, I love my coffee to be black and no sugar. The aroma gave me a sense of wake up in the morning, evening and so on.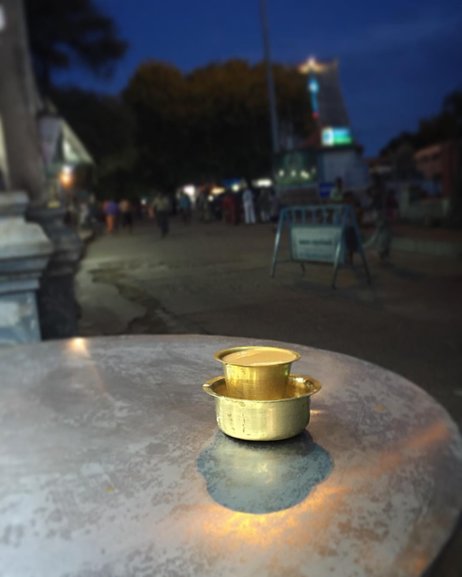 When I traveled to India for the 1st time in 2016, I never thought that I will be a chai lover. I completely switched myself from a coffee person to chai person whenever I'm in India. Be it normal chai or the masala chai, it has this interesting flavour and amazing aroma that draw the person to fall in love with these drinks. The flavour comes from spiced and pure milk, that makes chai so delightful.
Since 2016 I have been travelling to India for pilgrimage and to travel around South India, where I do a pitstop at each destination for a chai. And to my surprise I never thought the taste of the chai similar no matter which part of South India I travel too, that is amazing. This tea normally cost less a dollar, and it comes in a small cup (tiny) also it depends on the area or restaurant. In the most restaurant, they served in a silver cup and most stalls on the road or highway served in paper cups. As I was writing this I missed India and chai so much, I don't really drink chai/tea outside India. If you are going to India after all this pandemic highly recommends to give this drink a try.