Oh the Places You Can Go
---
"All you need is the plan, the road map, and the courage to press on to your destination. " ~Earl Nightingale
Thistles and Coos offers relatable and relevant travel advice. We are committed to provide accessible and affordable travel information peppered with funny stories and experiences.
The most important question to answer before you start any planning is WHERE.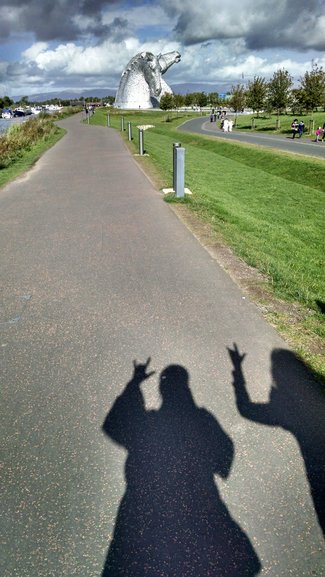 The Kelpies, Scotland
When hunting down the ideal destination, you know what you want: outdoor trekking adventures, big cities, festivals, or a quiet time oceanside.
There are a lot of options… We are here to help you not get overwhelmed.
Get pen and paper (and a glass of wine).. below are a list of questions to help narrow down what you may want or need for when you don't exactly know where you want to go. #winehelps
When you are on vacation, plan your time wisely. Packing a month's worth of activities when you have 7 days to explore? Be realistic with your time and sightseeing.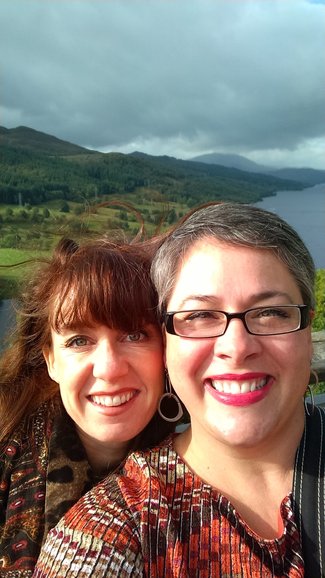 Queen's View, Pitlochry, Scotland
"Once a year, go somewhere you've never been before."
~The Dalai Lama
LOCATION! LOCATION! LOCATION!
How do you choose? Location is the first question you ask yourself.
The Big City
---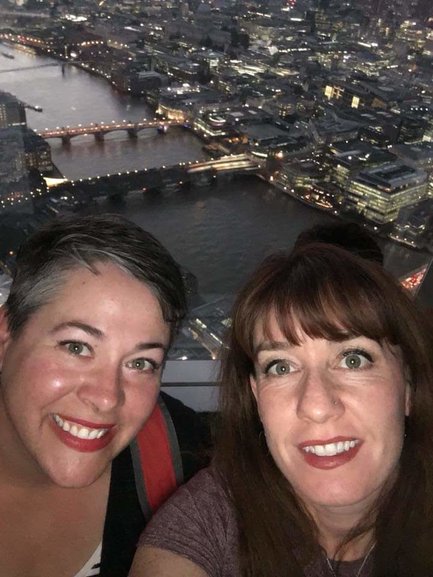 View From The Shard, London
Wanna head to the city? Skyscrapers? Hustle and bustle of people? Who doesn't love a pub crawl? How about a night at the theatre? A ghost tour?
#concreteunderyourfeet
If you are wanting to go to a big city, look into purchasing a pass. Many businesses honor these and it can help save you money. Some offer free entrances to museums, hop-on-hop-off buses, or have free or discounted tours… and if you have the right pass, you can bypass the lines and shoot straight to the front.
Big cities can be daunting. It is a good idea to have an itinerary, maps, times/fares of transportation, reservations made before traveling.
Trust us, it's easy to get lost in the maze of buildings and people.
#itsajungleoutthere
There's a lot to offer in the bigger city, but if it is out of your budget, look for the country's second-best city. Chances are, it may be cheaper.
"The two elements the traveler first captures in the big city are extra human architecture and furious rhythm. Geometry and anguish." ~Federico Garcia Lorca
The Countryside
---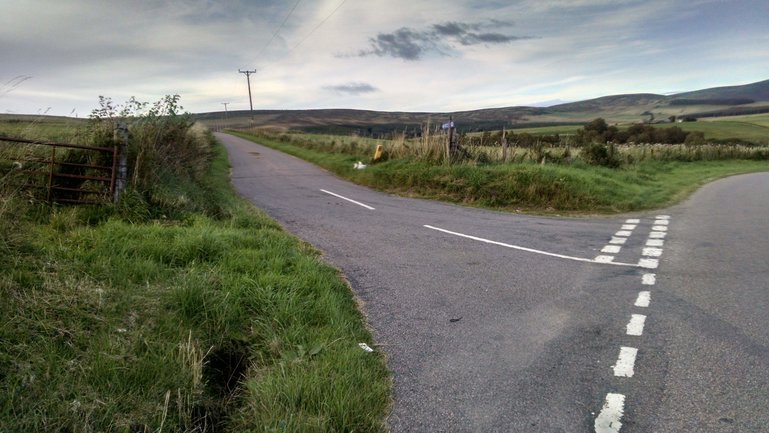 Glenlivet, Scotland
Does the countryside seem more tranquil for you? Will you have a car? How will you get around?
When we were staying in Tuscany, we didn't have a car when we arrived at our vineyard. Nothing near us and we were hungry. We walked about 3 miles to the nearest town to get food. And… had to walk it all back. Don't get me wrong.. It was a beautiful stroll, but we sure wish we had a car.
If you do have a car, take the backroads. Drive. See the scenery. Quiet. Unassuming.
*If you plan to drive, remember the GPS.
Here, you can breathe a little and have some elbow room.
#countryroads
The Ocean
---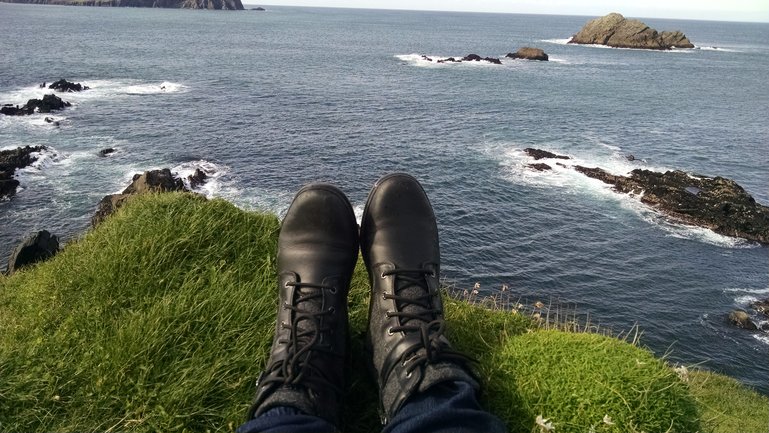 Dingle Peninsula, Ireland
Does the sound of the ocean's lapping waves bring on the zen? The fresh fish dinners and the smell of the ocean air?
If the season is right, sleep in a hammock or with your windows open and let the sounds lull you to sleep.
We chanced upon a local sea kayaking company in Plockton, Scotland when we were researching a remote area near the Isle of Skye in Scotland. It ended up being the perfect day and we got to paddle with the curious seals swimming around us.
"Let's go somewhere the stars kiss the ocean." ~Anonymous
The Mountains
---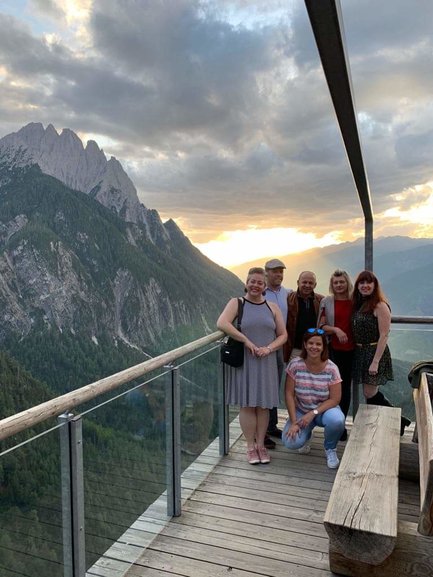 Dolomites, Austria
Wanna head up in to the mountains? Is your idea of vacation sitting by the campfire and listening to the trees sway?
Or sitting on a cabin deck looking out for miles at the mountaintops? Serene, I know.
Or even a lakeside mountain village can be breathtaking.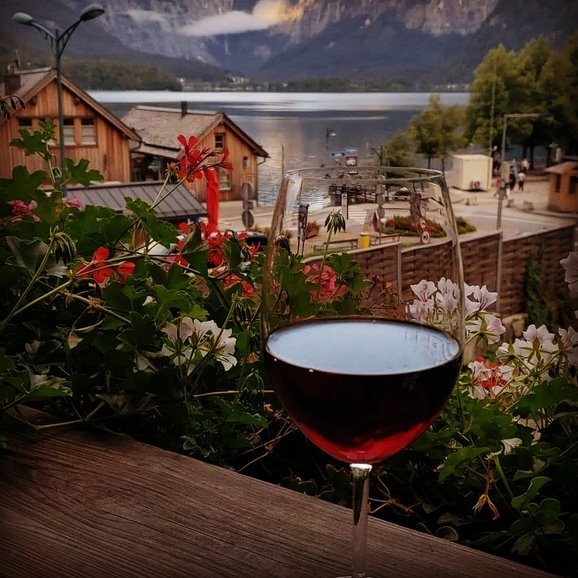 Having wine in Hallstatt, Austria
Careful when driving up to your cabin like we did.. We ran over a sharp rock.. Flat tire. Be prepared.
Or are you looking for more adventure in the mountains? Try the Nordkette cable car that takes you to the top of the mountain for some great panoramic views.
#innsbruckinthesnow
Lodging
---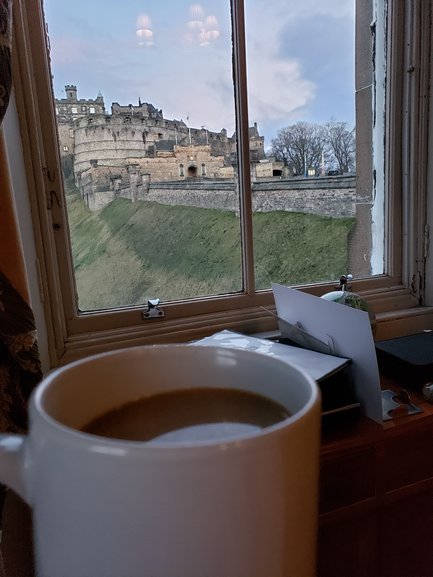 Edinburgh Castle: looking out our Airbnb apartment window
Is your lodging within close proximity to the town/center?
Does it have amazing views? Can you walk out your door and be right there (especially if you don't have a vehicle?)
Is it easy to catch a taxi/bus/train?
We booked an apartment in Old Town Edinburgh. We had the perfect location… about 200 feet from the castle… about a 5 minute walk to the train station.. About a 1 minute hike up a million stairs for a scotch. Location is everything.
How Ya Gonna Get Around?
---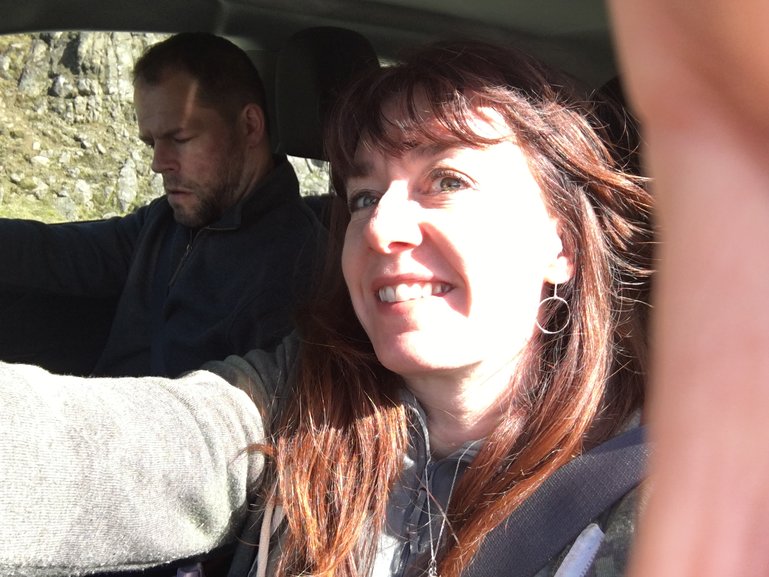 Driving in Scotland
Have an airport nearby? You've landed… how do you want to get to where you are going?
Most countries are used to welcoming the tourists and their transportation is spot on. We've not had any issues with taking the bus, taxi, train, or renting a car.
Train station? If there is a train station at the airport, find out how to get your tickets (kiosk or live person?)
We all-about tackled a kiosk in Edinburgh until we gave up and went to a live person. We were able to save around $20.00 using a live person because we were a group of four. Sometimes it is best to talk with a person and you may save money.
#givememyticket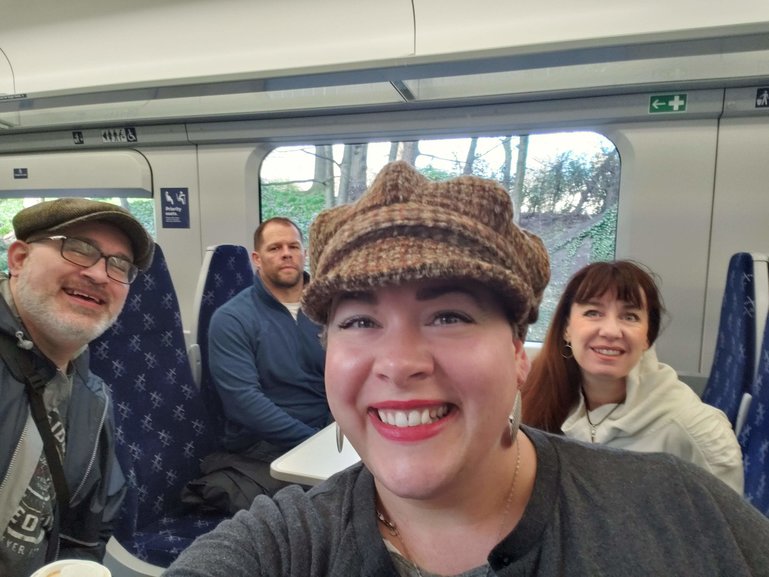 On the train in Scotland
You can purchase your train tickets in advance (validate the ticket when you are at the train station before you depart. You don't want to get kicked off the train).
Honestly, we have purchased our train tickets at the station the day of travel with little to no fuss… except for that "throat-punched" kiosk!
Rental car company? Be adventurous… DRIVE. There's nothing like freedom when you can go at your own pace. If you rent a car, know the fees when you pick up your car. Also it is a good idea to purchase their insurance. You never know when you will get a flat tire or accidentally hit a stone wall… just saying from experience.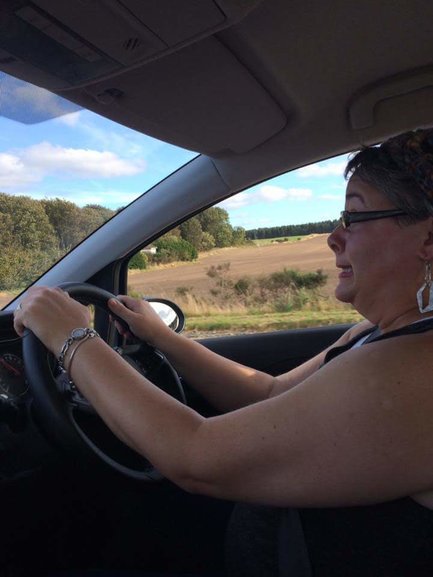 Driving in Scotland
Some rental car companies worth trying:
www.enterprise.com
www.budget.com
www.autoeurope.com
(GPS is a must. Some cars will already have one installed. If not, you can rent one from the car hire or bring your own.)
Read the fine print when trying to use a debit card - most international car rentals only accept credit cards.
Bus station? Buses are great when you have landed in your city. Most buses will run every 10-15 minutes and the ride is normally less than an hour if you are headed into the city.
www.eurolines.eu has bus fares and schedules for all of Europe.
Get to Know Your Destination Like a Local
---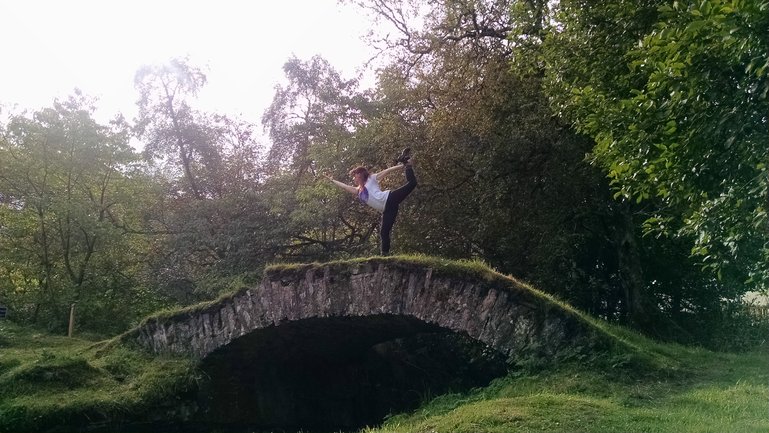 Packhorse Bridge of Livet, Scotland
What are the locals' favorites? Now you know where you want to go... find the city's website. It will be full of insider tips. Where's the locals' hole in the wall restaurant that you won't find in a guide book? Search out these places.
Hidden gems. Is there a pub in the area that is off the beaten path? Is there a thrift store that is off a side street that may take you on your own meandering path?
Find these.. Get lost in your destination.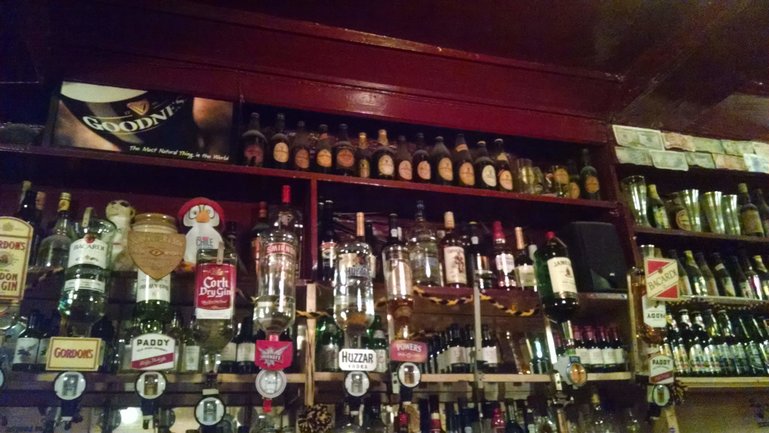 O Riadas, Kilkenny, Ireland
While in Kilkenny Ireland, we went in to O Riadas pub that was across the street from our hostel. We stepped back in time.
There were dust covered bottles lining the shelves. We spoke with "Patrick" who had been coming to this place for half a century. Couldn't really understand him but we nodded enthusiastically. Nothing frilly about this pub and we absolutely fell in love with it.
Are there events going on when you choose to travel? Be a part of local traditions.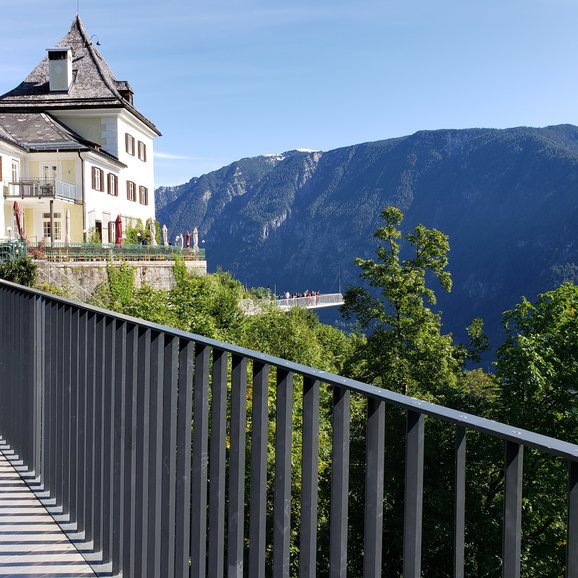 Hallstatt, Austria
Were you able to answer all the questions honestly? Where do you want to go? We hope that we have sparked a fire... get those planning juices going.
Get ready to make your travel dreams a reality.
You know why you are drawn to this area… now take the time to delve in to it.
Once you have decided on where you want to go, take the steps in booking your vacation.
Don't wait too long!! Prices change.. that BnB you have been eyeing for weeks may get booked…
Comment on some of your favorite places to visit and their hidden gems.