The waterfalls of Anços 😍
If you think it's only Gerês that finds dream waterfalls, it's because you don't know Sintra Cascades. Waterfall near Lisbon may sound like a lie, but it's true. Only 30 minutes from Lisbon. The Cascades of the Mourão River are located in the Valley of Ribeira do Mourão, between the villages of Anços and Maceira, belonging to the parish of Montelavar (Municipality of Sintra).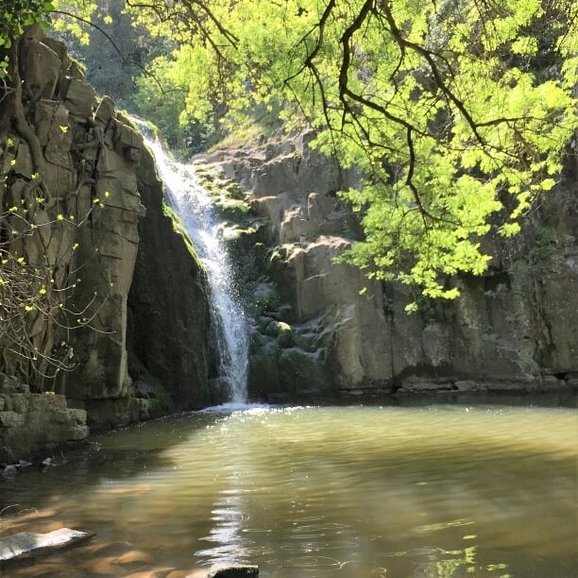 Waterfalls of Anços
The waterfall is framed in a landscape of indescribable beauty, surrounded by woods and frags, in an authentic natural corner. The best way to get there is to use the road that connects Pêro Pinheiro to Negrais, divert to the Anços and search for the indicative plate of the Cascade. The car should be left in the vicinity of the plate. We advise the use of comfortable footwear for walking in irregular terrain, although there is a well defined path, the floor is irregular and with some loose stones, so it is also recommended some care. Follow paths purposely constructed between the vegetation and the ruins of water-mills, enjoy the sound of flowing and bouncing water. It's a beautiful place! You can take some sandwiches to make a picnic.