There are many advantages about living in the authentic and vivid city Lisbon. One of them is being able to travel quickly outside of the city center, direction praia – a beachy getaway. Or, if you're more into mountains, move up to the hills of Sintra and see one of the many gorgeous castles in this area. Let's take a look at seven easy and beautiful day trips from the Portuguese city of tiles.
1. Belém
---
Belém is the closest and most easiest city to reach from Lisbon. You can take the train, tram, bus, taxi, whatever pleases you most: it is only 2 km from Lisbon and it won't cost you much.
Belém has a lot to offer. Get out at the train station and start walking on the beautiful riverside promenade, surrounded by the burning sun, birds flying around and the salty smell of the Atlantic Ocean. Must-see attractions are:
Torré de Belem, a beautiful tower surrounded by water
Padrão dos Descobrimentos, a monument dedicated to the discoverers of Portugal
Mosteiro dos Jerónimos, an impressive, 500 year old monastery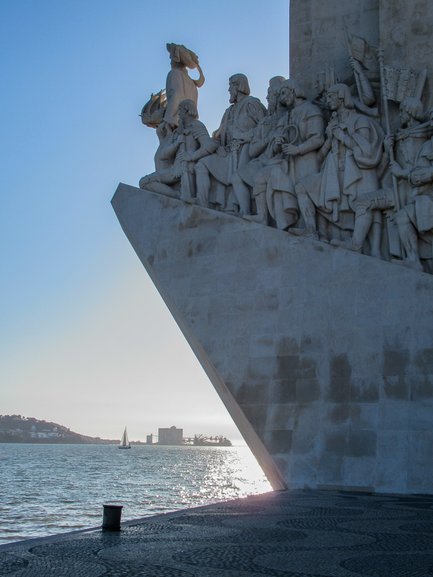 Padrão dos Descobrimentos
Stroll around the village of Belém and make a stop for a meia-de-leite and some delicious pastéis de nata at the famous Pastéis de Belém. This trip is perfect for all year round, since it is so close to Lisbon and you can also enjoy this village in winter time.
How to get there: by tram or train from Cais do Sodré station.
2. Cascais
---
Care for a trip to the beach, do some shopping and eat delicious meals in a wide variety of restaurants? Then Cascais is your pick for a perfect day trip from Lisbon. Cascais' architecture is one of a kind, you will find beautiful picturesque buildings in this small town. Head over to the beach, small yet cozy and perfect if you're not int surfing and don't need big waves, this is a perfect place to relax at the beach.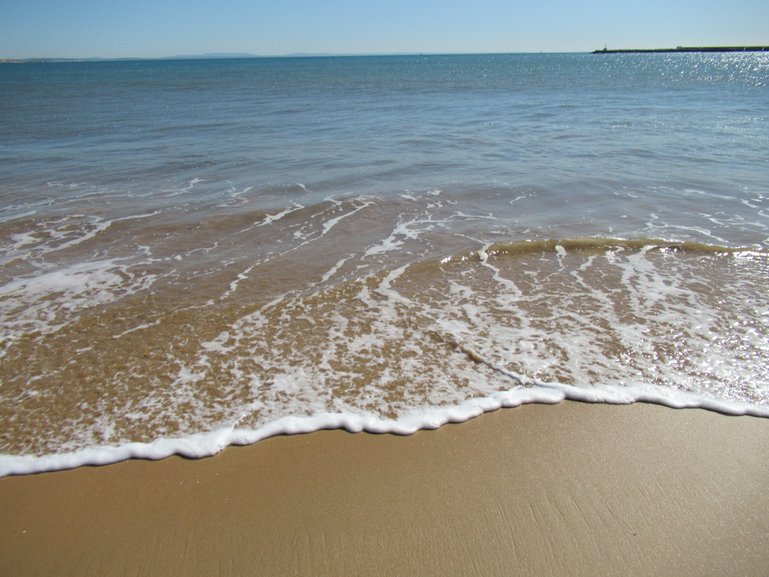 Cascais beach
How to get there: by train from Cais do Sodré station.
3. Sintra
---
Feeling like passing your day off in a fairy-tale village surrounded by dreamy castles, palaces and mansions? Or are you feeling adventurous and in the mood for some hiking? Then head over to Sintra by taking the direct train from Lisbon (Rossio).
While walking in Sintra village, you almost feel like being in a fairytale. Its surroundings are so surreal – especially if you visit the Pena palace, which architectural style is also based on the same elements. Game of Thrones fans, gather around for a hike to the castles of Walls (Castelo dos Mouros) and imagine you're in the middle of a scene of GOT.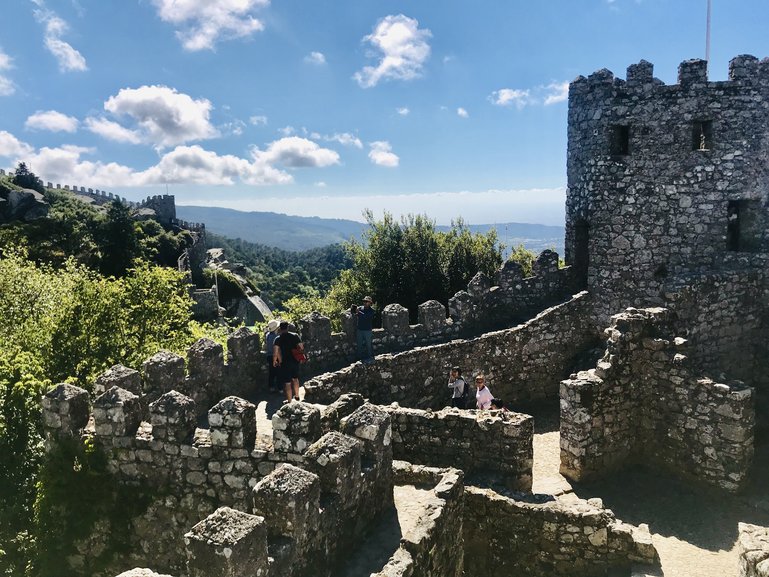 Castelo dos Mouros
As for the nature lovers; you won't be left in the dark during this day trip. You can enjoy the tranquility of the Portuguese hills and mountains and instead of driving up from Sintra village to the castles, you can take a hike of one hour to reach the top.
Last but not least, the stunning mountain views overlooking the Serra of Sintra are a feast for the eyes of everybody. So relax, take a break and indulge yourself in the nature of Western Portugal.
How to get there: by train from Rossio station or Oriente station.
4. Arrábida
---
My favorite city escape must be the area of Arrábida. The only barrier to overcome here is that you will need a car since traveling by public transport is very difficult in this area.
Arrábida is a region that stretches out from the coast until deeper in the Portuguese mainland.
You can either visit the Park or you can go on a road trip, what I like to call: Rocky Road! It is basically one long road at the coastside. While driving past all the beaches, it is hard not to get out every 5 minutes and run to the every beach that you see. But it is definitely possible to do in one day.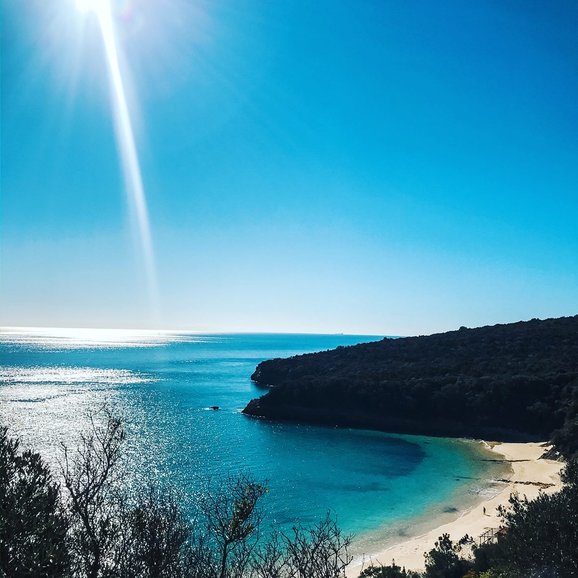 Arrabida
The clear, blue beaches are separated from the road by immense walls of beige rocks and in between that you find the soft, light sand which gives you a beautiful contrast to enjoy to the maximum.
If you continue the Rocky Road, you will end up in the Natural Park of Arrábida. So, either way, it is all up to you: beach or park?
How to get there: by car.
5. Sesimbra
---
Sesimbra is my second favorite destination for a day escape from Lisbon. Why? Sesimbra is a modern. stunning city with a coastline bigger than your goals. Cozy, relaxing and beautiful is how I would describe Sesimbra.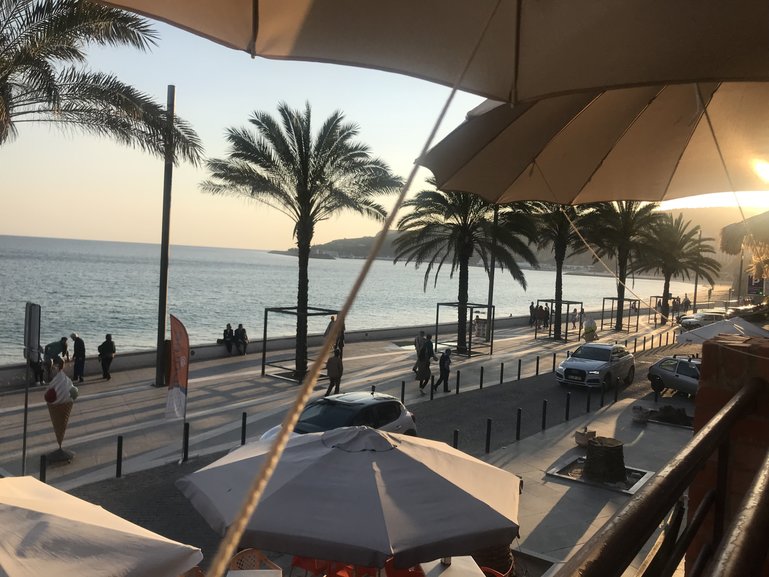 Sesimbra's Boulevard facing Praia da California
Beach and city is the perfect combination for a daily getaway trip and that is what you will find in the Portuguese city of Sesimbra. Walk on the beach side promenade, breathe in the fresh air of the ocean and feel the sun burning on your skin. Look to your right and you'll see pretty palm trees and Praia da California, Sesimbra's beach of the Atlantic Ocean. Look to your left and you'll find local Portuguese cafés, restaurants and shops.
How to get there: by bus (TST) from Praça de Espanha.
6. Setúbal
---
Setúbal is the perfect getaway for Southern Portugal vibes, and it is twice as big as Sesimbra. It has a cozy city centre with many locals restaurants, pastelarias and cafés. And, of course, you can also check of the beach, since it has a wonderful coast. So, again, it depends on what you are looking for exactly for your day trip. You can easily make a day or weekend trip to Sesimbra or Setúbal.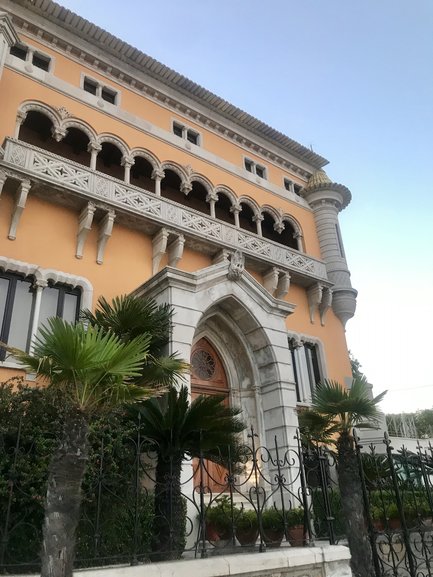 Setubal
How to get there: by train from Oriente station or by bus (TST) from Praça de Espanha.
7. Caparica
---
Last but not least we have Costa da Caparica. This is one of the many beaches in the region of Caparica. These beaches are endless, and that is the amazing thing about this place. On a busy day, you can take the bus or taxi and travel away from Costa da Caparica. Like this, yo you can visit more private beaches, like Fonte da Telha or Praia do Castelo.
The main attractions in Costa da Caparica are the spacious beach bars and restaurants, the long decks and of course the possibility to do some surfing. The main reason Caparica has so many visitors is for water sports, like: surfing, wind sailing, etc. Be sure to visit the centre of Caparica, where you will find shops, restaurants of all ethnics (like a decent Greek restaurant – finally found one in Portugal!) and some hotels if you are planning on spending the night there.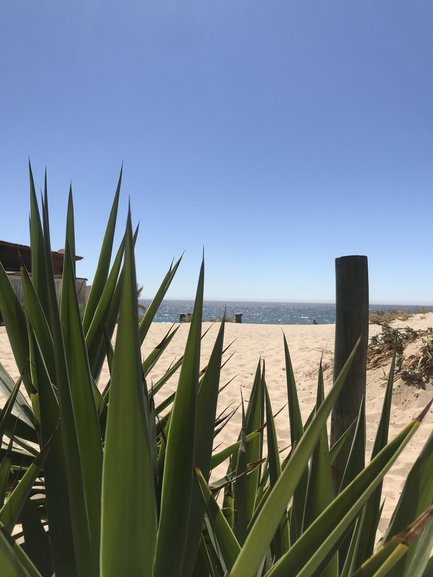 Caparica's stretched beaches
How to get there: by bus (TST) from Praça de Espanha.
So whether you're living in Lisbon or just on a holiday there and you want a quick getaway for one day or a weekend, then your options are endless. It all depends on how you want to spend your day or weekend. Enjoy the Portuguese nature and hospitality, dear salty soul.