Planning your safari holiday in Kenya can be pretty exciting, with a litany of destinations to consider or add to your bucket list. The process can be tedious and more than often requires the help of a reliable travel agency for the arrangement to be made possible. Magical Kenya as many would refer to this land graced with diverse and rich encounters, offering signature experiences no matter where you opt to travel and most of the times being spoilt with much options can be pretty much of a good thing. From all points of the compass Kenya is a flex canvas for a discerning traveler where they get to explore, forge and live their own kind magic at the setting of breath taking landscapes, rich cultures, diverse wildlife, and under the influence of nature and mild climate all year round.
Choose a Specialist tour operator who does not only excel in helping you plan a perfect vacation in Kenya, but one who makes sure quality services are provided for the same. Travel agent who aim in delivering the experiences as they do the services that come in handy for all the right reasons.
Here are some tips on helping your planning to Kenya a seamless process:
1. Know When You Want to Travel
---
In Kenya, travel seasons are highly subject to timing, time is a factor in travel all around the world you don't want to travel to Asia when its winter but you prolly want to catch summer in Africa when it's just about time. Best safari experiences are entirely dependent on natural occurring factors. This means your concept to travel to Kenya should just be in due to season and having preferential dates will have a huge difference on your itinerary- You don't want to be in Masai Mara when bazillion of the gnus are busy mowing green grass in the Serengeti.
Having the concept of the number of days you will spend in Kenya and the time of the year is a very imperative info you should consider while coming up with your itinerary. Not only will this affect what you see or experience but it also has a huge impact on how much you plan to spend on the whole arrangement. If your safari objective is to experience a seasonal event i.e. the great wildebeest migration it's most likely that the best places for the experience will have been fully booked in advance. So it's advisable to know the exact date of travel for the same.
2. Know the Destination of Travel
---
Planning for travel comes first in handy, the planning is comprised of without limiting budget, dates of travel, days on travel and destination of travel. The plan is where the journey begins. With the plan and destination of travel in mind comes the goal you want to achieve while on travel. This objective could be maybe witnessing the Big Five at the Masai Mara, Witnessing the Special Five at the Samburu National Reserve. The objective comes from the experience and sightings at the heart of your dream safari! This is the greatest determinant of your ideal destination.
Here some question you should ask yourself or your travel agent
Which destination is the best to experience what interests you most?
Where is the best place to sight the animal or any other physical feature you most want to see?
When you have the primary destination and dates in mind, you can explore which attractions and experiences combine well with your objective. Reasons we curate tour packages and itineraries. Part of our service is to arrange bespoke luxury holidays to amazing destinations which are completely tailored to your requirements and to your budget.
If you don't have any safari objective, we would recommend you to do some research to discover what interest you most.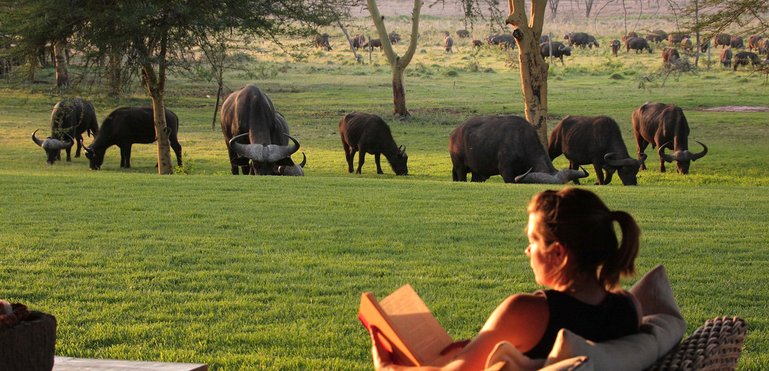 Enjoying a good read at Sirikoi Lodge Eastern Circuit, Kenya
3. Budget Approximation
---
Kenyan safari is inexpensive holiday. Even though this depends entirely on the preferences from one clientele to the other from one's budget approximation to the other. There is always a wide range of available itineraries (Travel arrangements) to suffice different clients from all walks of life, albeit a lot is involved in making each and every travelers travel arrangement possible from logistics, the lodges/accommodation facilities that not only offer you services but one that offers a worthwhile experience commonly regarded as a home away from home stay.
It's always imperative to have a budget band that one feels comfortable working within and sharing that with your travel agent at the earliest opportunity to avoid any inconveniences as this will expedite the deliberation and the best means to arrive at the ideal safari arrangement sooner than later. To some this can be overwhelming as they can be cautious of letting their safari custodian know what they are willing to invest in their travel but for a reliable agent serving with integrity is always at the core of their Ethos and Culture.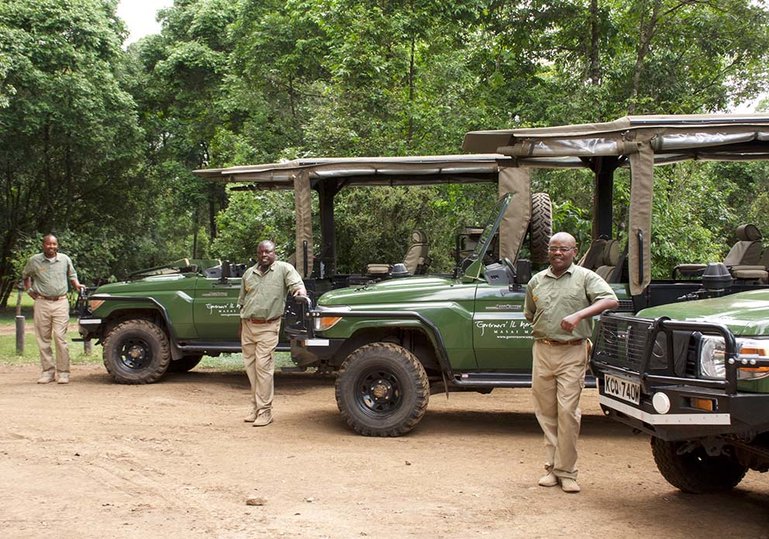 Governor's Camp Collection
4. Know Your Travel Vibe
---
The vibe is a connotation to one's preferences while travelling, as this differ from one traveler to the other. In terms of budget, travel configuration (Solo traveler to a Groupie), Full length of your travel i.e. when one has limited budget they will opt for the most affordable travel arrangement and vice versa.
What's your travel vibe?
Bespoke Trips:
Tailored trips are always centered to your preference's. It's the value you get for your money with holidays to amazing destinations which are completely curated to your requirements and within your precise budget.
Private Getaways:
Are you a newlywed and you're in pursuit of a honeymoon or want to have a private getaway as family or even seeking baby showers for newly born? all you need is a complete travel arrangement on private basis with your own exclusive use of the vehicle and professional driver guide.
Scheduled Departure Dates:
These are the typical off the shelves travel arrangements with a start and end fixed date during a period of the year. This could be sighting the wildebeest migration in Mara, They are open to be tailored to your exact wishes.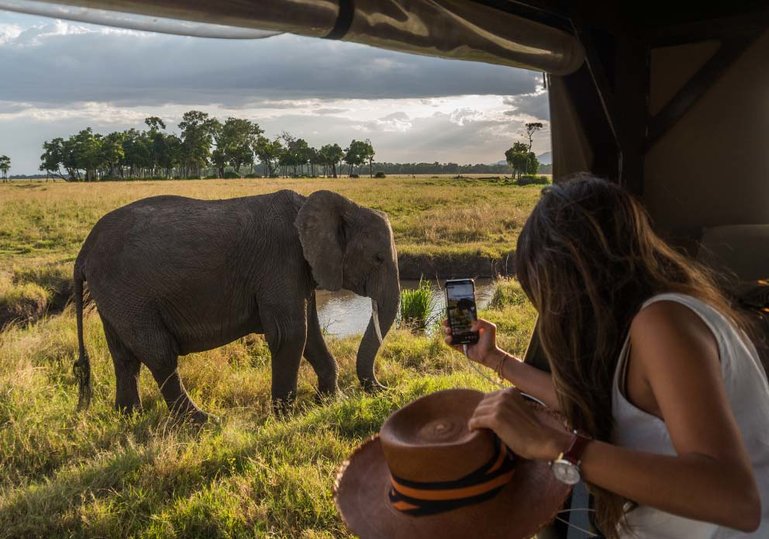 Safari game drive
5. Choose a Reliable Travel Agent
---
When choosing an agent who will add value to your Kenyan Safari. Choose a well established and reliable travel agent. An agent who guarantee's to take time to know your requirements address your concerns, and offer you travel advisory on up to date basis. Great plan reduces the risks and rises rewards. Here are some criterion you should consider before deeming a travel agent a reliable travel custodian who will not only deliver service but the experiences that come along and a memorable safari to talk about for the rest of your life.
Look for The Following Criterion?
First-hand knowledge and Experience of all the places you want to visit in Kenya, one who knows what is best to recommend to you.

Who believes in value a reliable travel agent does not promise to be the cheapest, but you will not pay beyond the odds and their quality of services and expertise makes their value for money hard to beat.

Liable travel agent their liability to ensure that you are well treated and handled as one of their own from the moment you engage in a correspondence with any of their agents, the follow up of your enquiries, furnishing of the services to your requirements and taking care of your every step of the entire process.

Credible Travel agent should build your holiday not based on their preferences but around what you want instead, they should take time to consider your preferences and creating a perfect vacation for you.

Their holidays they should have the flexibility to tailor your Safari to your precise requirements. Mix up your accommodation with camping and luxury options, visit the places you want to visit and partake whatever feels good for you. Their preferences for your holiday should cover all styles hence creating a wide range of options at your disposal- from a well-known leading hotel to a lesser-known boutique hotels, this proves their ability to suffice all taste and travelers from all walks of life.

Reviews tap into their reviews for this is where you discern their credibility. it is not upon them to acclaim themselves but for the clients they have served before to recommend.