"2020 is going to be my year!" This is what everyone was thinking as we rang in the new year last January. Unfortunately, for most of us, that wasn't the case. This past year has been rough in soo many ways. No one could have predicted everything that has happened not only to us, but to the whole world. We've lost our jobs. We've had to cancel weddings, birthdays, graduations, proms, vacations, and other major events. We've moved to remote work and virtual learning. We've been asked to restrict what we do, where we go, and who we visit. Even with the best medical professionals and scientists the world has ever seen, we were not ready for a world-wide pandemic like Covid-19.
Now, I could go on and on about a number of thoughts and opinions I've had over the past several months, but that's not why you're here. So, let's get down to business. How do you safely travel during a pandemic? As a travel agent who is in constant contact with hotels, airlines, vendors, and event planners, I have been able to get some great inside knowledge on this topic, and after extensive research, here are my tips for travelers...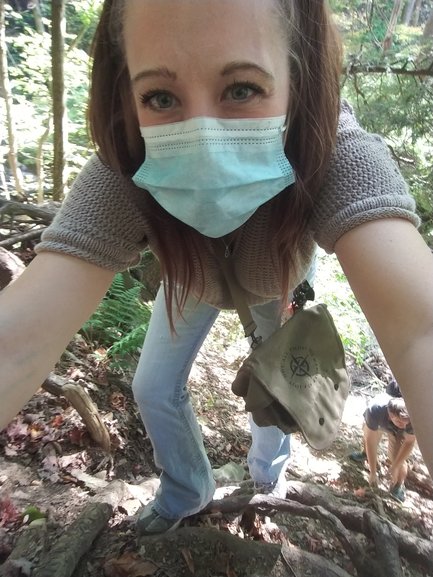 Pandemic Travels
International Travel
---
I want to start off by reminding everyone that Covid-19 is not solely confined to the United States alone. This virus is everywhere! Each country has their own set of rules and restrictions on dealing with this pandemic, and they are changing constantly. So, before you think about trying to escape reality with a little tropical vacation or an adventurous Euro trip, you'll want to be sure to do all the necessary research to ensure that it's even a possibility right now.
First, you will want to make sure that which ever country you are looking to visit is actually accepting international travelers. Many countries, including Argentina, the Philippines, and Australia are closed to travel completely. Others, including the United States, most of Europe, and Canada have heavy restrictions in place and travel may depend on citizenship or other specific regulations. Yet, there are some countries, such as Mexico and Ireland, that are slowly beginning to open to air travel, but may still require negative testing in advance or quarantine upon arrival. Kayak.com has a great air travel map that shows how each country is operating- and it's updated daily! (Link below)
https://www.kayak.com/travel-restrictions
Next, even if you are traveling to a country that allows you to enter, you will want to be sure to check specific restrictions and regulations so that you are not caught off your guard upon arrival. Do you need to quarantine when you arrive? Do they require masks to be worn? Is public transportation operating normally? Will the museums or attractions that you want to see be open? If you wanted to attend an event, is that event still happening? There is a lot to consider, and planning will likely take much longer, and require much more research than normal.
Domestic Travel
---
Since many countries have been closed to outside visitors, many people have taken this opportunity to explore their own country and to reconnect with close family and friends. While this is a great way to satisfy the need to get out of the house, I must still recommend that you take the proper precautions.
As we move into the Holiday-packed months, and cold & flu season, we are likely to see state restrictions increase. Before you travel you will want to check to make sure you know about all of these restrictions so that you can adequately prepare. There are several states right now, including my home-state of Pennsylvania, which requires Covid testing upon arrival or 14 day quarantine if you are entering from or coming back from another state. CDC.gov has the most current state updates on their site, which I will link below.
https://www.cdc.gov/coronavirus/2019-ncov/travelers/travel-planner/index.html
Also keep in mind that public transportation may not be operating at full capacity, many events are being cancelled, and some tourist attractions may be all-together closed. If you are looking to do something specific, I highly recommend checking in advance to see if it is still a possibility.
Flights
---
At first, many airlines were operating flights at half capacity, or even lower, but as the months went on and more was learned about the virus, seats once again began filling up. Many airlines are following the recommendation of keeping one seat open between passengers, and based on my research, all (American based) airlines currently require you to wear a mask at all times during the flight. Also note that many of the in-flight refreshments and snacks have been temporarily suspended to help prevent the spread of germs.
But, even though fights are opening back up, are they actually safe? Keep in mind that your time on the plane is not the only time you will be at risk. How are you getting to the airport? Taxi? Uber? Bus? How many people will you be around just to get to the airport? What about airport security? If you've ever flown before you will know what I'm talking about when I mention the long, crowded lines with very little personal space. (Yes, the 6 feet apart rules may be in effect, but these rules are only as effective as the people who are willing to follow them, and based on what I've seen, I'm a little discouraged.)
Personally, I have not set foot in an airport since March because I'm a bit of a germaphobe, but, as always, I've done my research. So, what's the verdict on air travel right now? Well, I've spoken to friends and family who have traveled via plane, as well as a couple flight attendants, and it is about a 50/50 split. One of my friends said that she felt completely safe, as the plane was only about 50% full when she and her husband flew to visit family. Whereas, I've talked to others who have said that their flights have been completely full. Another friend said that he felt quite unsafe, as the traveler next to him refused to wear his mask once they were in the air and was a real 'jerk' to the flight attendants about it.
And what are flight attendants saying? For the most part, they are saying that they feel that flying is pretty safe. "We are wiping everything down with Lysol between flights," one of them told me. She also said that, for the most part, travelers are being respectful of the rules that are in place, and that there are only a handful of people who are looking to cause problems. Another told me that she is happy to still have a job, but she believes a flights are opening up to full capacity again too quickly.
I am also attaching an article I found posted by MIT Medical that goes into more detail about air travel safety during a pandemic. It's very informative and well worth the read if you do plan on flying in the foreseeable future.
https://medical.mit.edu/covid-19-updates/2020/09/how-safe-air-travel
My Pandemic Adventures
---
As I said previously, I have not set foot in an airport in almost a year. The main reason for this is that I am surrounded by high-risk people in my life, and even though I am in DIRE need of a vacation right now, I cannot justify putting them at any higher a risk when it's not necessary. However, this doesn't mean that I've just been sitting at home binge-watching The Office all year. On the contrary. I have still gone on many adventures.
Like everyone else, after being trapped inside for months we were looking for safe ways to get out and stretch our legs. I can't tell you how many times my family loaded the kayaks and packed a picnic in the car this summer and headed off to find a lake! Or strapped on a pair of hiking boots and went looking for a new trail. National and State Parks were booming over the Summer months, as were pretty much all out-door activities. Many people were exploring and discovering new hobbies and interests… and I'm all about it!
We are sometime so excited to get out and see what the rest of the world has in it that we overlook what adventures our own area has to offer. I've lived on the OH/PA boarder my whole life, and this was the first year that I'd ever gone to Cuyahoga National Park, which is less than 2 hours away. I give it 5/5 stars- "Will be going back!" We have also spent a lot of time at Cook Forest State Park in the river and on the trails. Even during a world-wide pandemic, there is no lack of things to do, safely, regardless of where you are.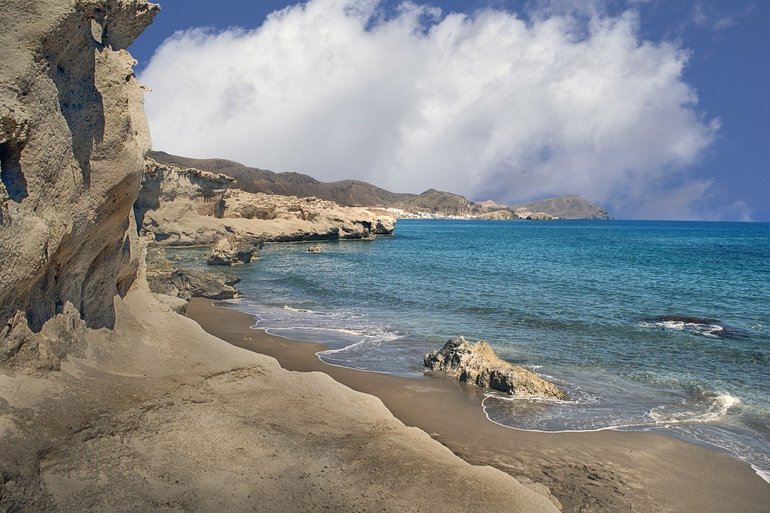 Closing Thoughts/Recommendations
---
This pandemic has been stressful on each and every one of us and we all need to find ways to combat that stress. For a lot of people that would normally mean planning a vacation and getting away for a while. Unfortunately, that may actually be more stressful right now.
I am not recommending not traveling… but rather, encouraging you to do some research and make sure you are traveling as smart, and as safely as possible.
Weigh the pros and cons of your trip. Would you have more fun once everything opens up again?
Do lots and lots of research. Find out local restrictions and requirements. Is testing or quarantine required?
Use a travel agent (hi!)- Let them do all the work and research for you.
Absolutely get travel insurance! This will protect you in case you are not able to take your trip for any reason.
And please, PLEASE, do not travel if you feel like you are sick!

If you feel that you're just not comfortable planning a trip yet, why not start a bucket list of the places you'd like to see. That way, when you are ready, you'll know exactly what you want to do!
We need to work together to open the world back up and make travel safe again! I can't wait to get back out there!
---
If this stressed you out or you are uncertain about planning a trip, talk to a travel advisor! We are always happy to share our knowledge! Happy Adventures and Safe Travels!