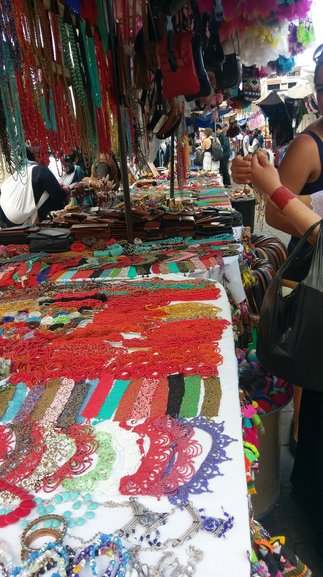 Market in Otavalo, Ecuador
So I spent about 2 months traveling the wonderful country of Ecuador. First off, it's not given enough credit for it's beauty. But that's besides the point, I'm here to talk a bit about money.
The most expensive thing about it is the flight to get there, and even then it wasn't too bad. Now once you are there, they do use US Dollars, however it's worth far more there. You'll probably never really need any bills bigger than a 20 except for maybe grocery shopping or hotels. They use coins quite a bit, especially dollar coins. Make sure you always have plenty of change on you. Any bills you have should mostly be 1s and 5s maybe a couple 10s just in case you feel like being a baller. They're also very picky about bill itself. It has to look at least fairly clean and newish. Most won't take dirty or flimsy or ripped bills. There are ATMs available to use in most cities but they'll charge you of course. I do suggest bringing plenty of cash on the way there as long as you feel safe doing so. I personally brought a few hundred in cash and it lasted me almost the entire trip.