Traveling places around the world are such a nice thing to do, especially if you are going somewhere you could really enjoy your visit.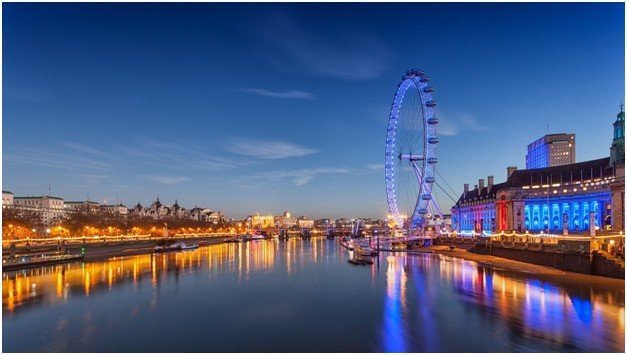 10 Must-Visit Places in the UK
Have you ever thought of visiting the United Kingdom? Do you have plans to visit this history- and culture-rich country in the near future?
If yes, it is perhaps high time for you to come up with a list of places you are targeting to visit in the UK. Such a list would enable you to have a general idea of what to expect when you visit this European nation. To help you complete your list, here are 10 suggested places that you may want to visit in the near future.
Big Ben (London)
---
Who goes to London without ever seeing this very famous clock tower that sits on the House of Parliament? If have gone to the UK and failed to visit this landmark, it is as good as not having been in Britain at all.
Stonehenge (Wiltshire)
---
Believed to be a place where summer solstice was celebrated by the Druids, Stonehenge is a well-known heritage site across the world. It has been on UNESCO's list of World Heritage Sites for nearly 30 years.
Buckingham Palace (London)
---
The official residence and principal workplace of the British monarch, this place is the symbol of the UK sovereignty. It is famous for its unmovable guards, which change at 11:30 a.m. Each day.
London Eye (London)
---
Touted as the tallest Ferris wheel in Europe, the London Eye attracts around 3.5 million visitors each year. Aside from allowing you to enjoy riding a fully air-conditioned Ferris wheel, London Eye also lets you get an astonishing view of the city.
Tower of London (London)
---
Serves as Her Majesty's Royal Palace that features several buildings within the two rings of defensive walls. It has been used as a treasury and an armory. Visitors can view the Crown Jewels here.
Tower Bridge (London)
---
Just like Big Ben, Tower Bridge has been a must-see site for all those planning to visit London. Located right next to the Tower of London, the Tower Bridge also provides a nice view over the River Thames.
Leeds Castle (Kent)
---
Built on islands on a lake that formed by the River Len, the Leeds Castle is a popular tourist attraction in the UK. Get and enjoy the feeling of the knight dating back to the 12th century.
Hadrian's Wall (Cumbria)
---
Yes, it is literally a wall, but for a cause. Built by Emperor Hadrian, the wall was part of a defensive fortification in Roman Britain. Though it is a wall, it's also a very place for tourists in north England.
The Eden Project (Cornwall)
---
An indoor rainforest that covers around 10 hectares of greeneries and rockeries, the Eden Project features futuristic domes that recreate the different climates experienced on Earth.
Shakespeare's Birthplace (Stratford-upon-Avon)
---
If you are a lover of literature, then this place is your Mecca. William Shakespeare was believed to born here in 1564. While it is a small museum compared to other places in the UK, it is a very popular destination.