While there is plenty to see in London, from world-famous landmarks to the ArcelorMittal Orbit, and from museums to the theatre district, you may want to venture away from London and see other parts of England. In this travel tip, I have compiled a list of eight places that I think you should see before going home - and the best part is that they're all easily accessible from London! So, keep scrolling and choose where you would like to spend a day...!
Oxford
---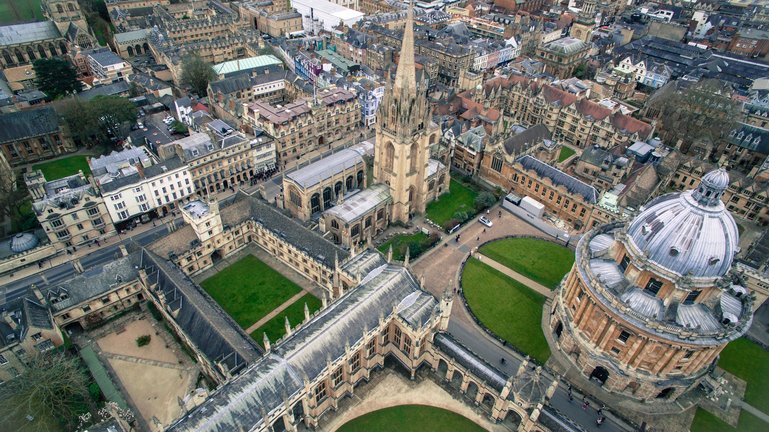 Sidharth Bhatia from Unsplash
In your average London souvenir shop, you tend to find all sorts of London-themed jumpers, mugs and fridge magnets, but also themed souvenirs from other UK cities, including Oxford. So, it is no wonder Oxford is the first place on the list!
Oxford's pride and joy is, of course, the University of Oxford. Take a stroll into Oxford and marvel at the beauty of one of the world's most famous universities - a university that is older than the Aztec empire! However, the university isn't all Oxford has to offer... Buy your gifts from The Covered Market, explore Oxford Castle & Prison, wonder up the High Street, and take a look at the Christ Church Cathedral.
There's so much to do in Oxford, and it is only a one and a half hour drive away from London (traffic permitting of course). If you don't have a car, take the bus! The Oxford Tube bus service runs 24/7 from London Victoria Coach Station right to the heart of Oxford. Alternatively, you could take the Great Western Railway service from Paddington to Oxford for just under an hour.
Or, if you would like to take all the hassle out of your day, consider booking an organised trip! Different companies will offer different experiences - some companies will guide you around Oxford for the entire day, while others will combine Oxford with somewhere else, such as Stratford-upon-Avon, Warwick Castle, Windsor Castle, the Cotswolds or Cambridge.
Windsor Castle
---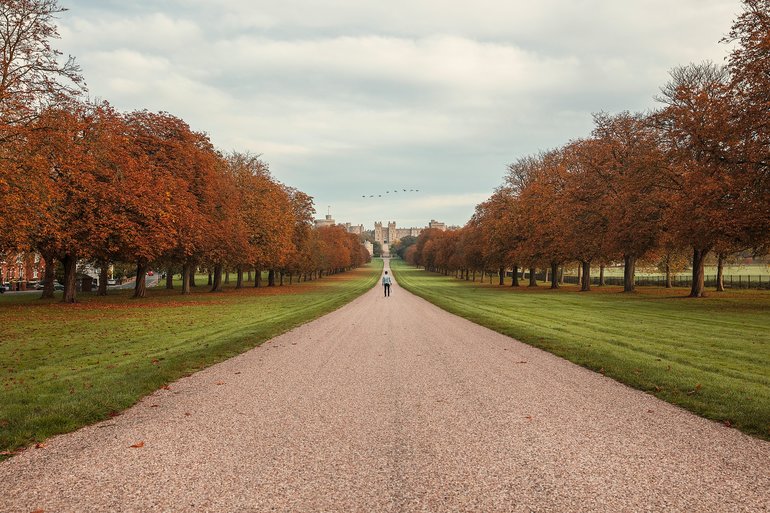 Joshua Earle from Unsplash
Our next day trip is Windsor Castle, a place very popular with visitors from Britain and abroad - it is one of the Queen's official residences after all. In fact, as it was constructed around 1070 by William the Conqueror, the royals have called it home for almost 1000 years. You may recognise it more recently for hosting the royal wedding of Prince Harry to Meghan Markle, and Princess Eugenie to Jack Brooksbank. It is also where Queen Elizabeth II and the Duke of Edinburgh have been self-isolating throughout the coronavirus pandemic - I know I wouldn't mind self-isolating there!!
Some tour operators will combine Windsor Castle with either Bath, Stonehenge, Salisbury or Oxford, but it is fairly easy to make your way to Windsor Castle without the help of a tour company, if you so wish. And if you have a car, Windsor Castle is only a 50 minute drive away from London, but there are also some public transport options too, which is very handy if you would prefer not to face the London traffic! For example, you could take the 15-minute GWR service to Worcester Foregate Street from London Paddington Station to Slough, and then jump on the 5-minute GWR train to Windsor & Eton Central. Another option is to take the GWR service to Great Malvern from Paddington to Slough, but then take Bus 8 from Slough to Parish Church for just 10 minutes.
Warner Bros Studio Tour London
---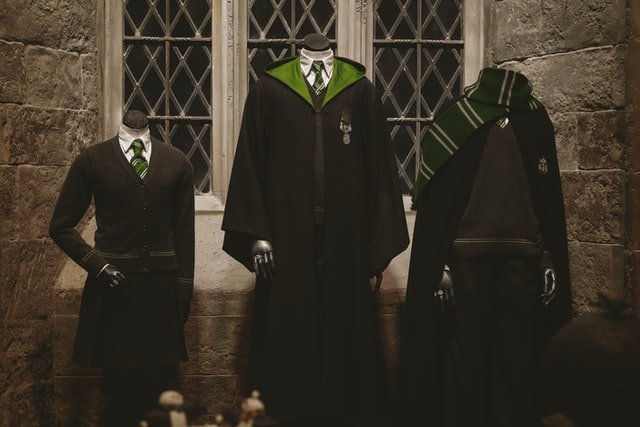 Rhii Photography from Unsplash
When you think of British films, Harry Potter is probably towards the top of your list. So, why not take the day to explore the cupboard under the stairs, Hogwarts' Great Hall, Diagon Alley, the Forbidden Forest, and so many more iconic sets from the films. Warner Bros Studio Tour has more than sets too: see the props, costumes and special effects that made Harry Potter; or have a go at flying on the Nimbus 2000; and don't forget to try some butter beer!
The studio is in each reach from London. There is even a shuttle bus from Watford Junction - the journey takes just 15 minutes and a return ticket is only £3! To get to Watford Junction, you can take the train from London Euston via the West Midlands service. Tickets with transfer from London are also available.
But, if you would prefer not to use public transport, and you have access to a car, you could drive, and there is the added bonus of free parking!
Bath
---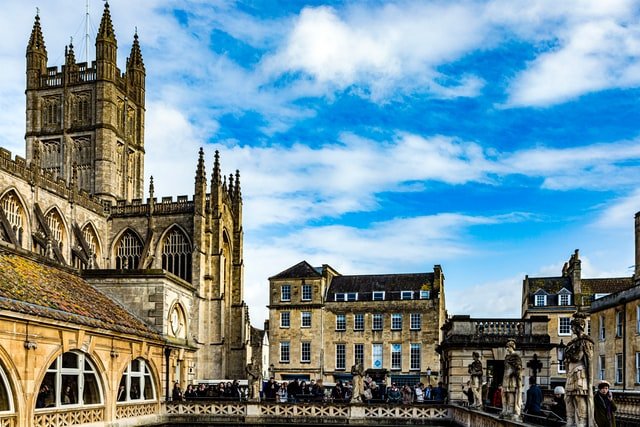 Hulki Okan Tabak from Unsplash
Next on our list is Bath, and while Bath is a little further away from London than the previous three, it isn't too far away to do in a day (and it is certainly worth a trip)! Bath is a 2hr30 drive from Central London, and there are a number of public transport options too, such as the GWR service to Bristol Temple Meads from Paddington to Bath Spa, which will only take you 1hr15.
Another option is to take the hassle out of your day and book a tour - you could see just the city of Bath, or combine Bath with either the Stonehenge, Salisbury, Windsor, Stratford-upon-Avon, or the Cotswolds - it's up to you! Just bear in mind how much of your day you would like to dedicate to travelling.
If you do decide to dedicate an entire day to the city of Bath, you will not be bored as there is so much to see, including the Roman Baths, Pulteney Bridge, Thermae Bath Spa, the Royal Crescent, Bath Abbey, and the Jane Austen Centre.
Stonehenge
---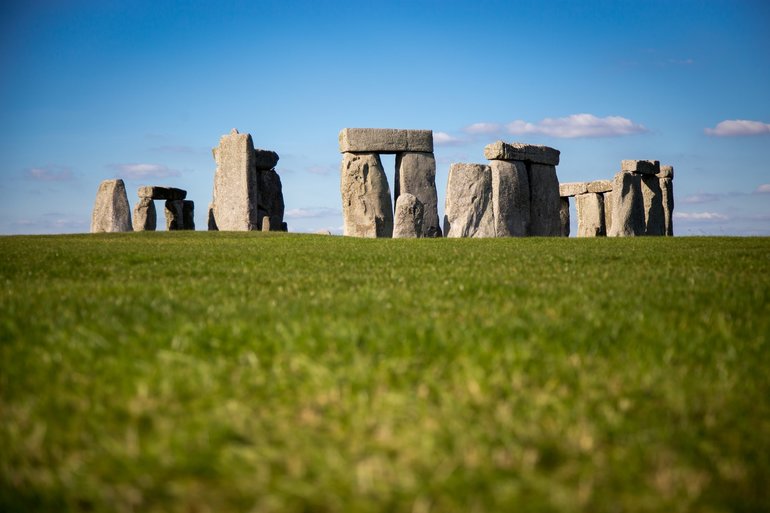 Robert Koorenny from Unsplash
Conveniently located near Bath, and only a 2hr drive from London, you can easily visit this World Heritage Site in a day! As you probably know, the background of the Stonehenge really is a mystery, as nobody knows why it was built approximately 5000 years ago. Of course, there are many theories of its origins, which you will be able to explore and decide for yourself on the day.
When we visited Stonehenge, we spent the morning there (before the crowds arrived), and then we spent the afternoon in Salisbury. While we visited these two independently, some tour operators will offer you Stonehenge & Salisbury as one excursion, and some tour operators will offer Stonehenge alongside Bath, Windsor, Oxford, Stratford-upon-Avon and the Cotswolds.
What is particularly useful, for those of you who do not have a car, is that there is a 35-minute shuttle bus, simply called the Stonehenge bus, which will take you directly from Salisbury train station to the landmark. And to get to Salisbury, you just need the South Western Railway to Honiton, which you can take directly from Waterloo.
Blenheim Palace
---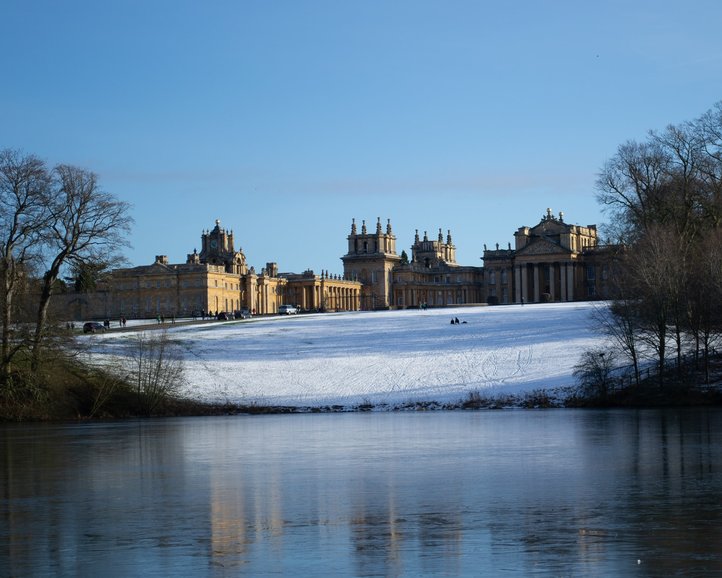 Simon Godfrey from Unsplash
Another impressive landmark within close proximity of London is Blenheim Palace - the birthplace and home of Sir Winston Churchill, which was also used as a military hospital in World War 1.
Once again, there are public transport options: take the Chiltern Railways service from London Marylebone to Oxford Parkway, and then take the 7 Gold bus to Old Woodstock from Oxford Parkway to Blenheim Palace. Or you could drive for 1hr35 and enjoy the added bonus of free parking at the palace!
As always, another option is to take an organised tour to see the palace, and some operators will combine the palace with the Cotswolds or Highclere Castle.
Brighton
---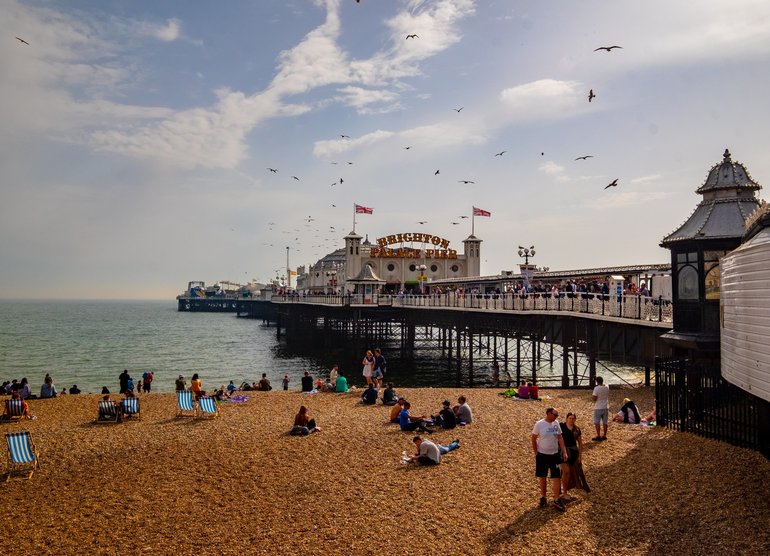 Ben Guerin from Unsplash
If you are visiting during the summer (albeit British summer), you might want to go to the beach - of course, that is if the sun does come out at all - and so Brighton is the perfect place! As well as relaxing on Brighton Beach, don't forget to visit Brighton Palace Pier, the British Airways i360 Viewing Tower and Brighton Open Market!
And yet again, you can get here easily as it is just a two hour drive from London. And there are a range of public transport options too, such as the Southern Rail service from Victoria to Brighton, which will only take you 50 minutes.
Highclere Castle
---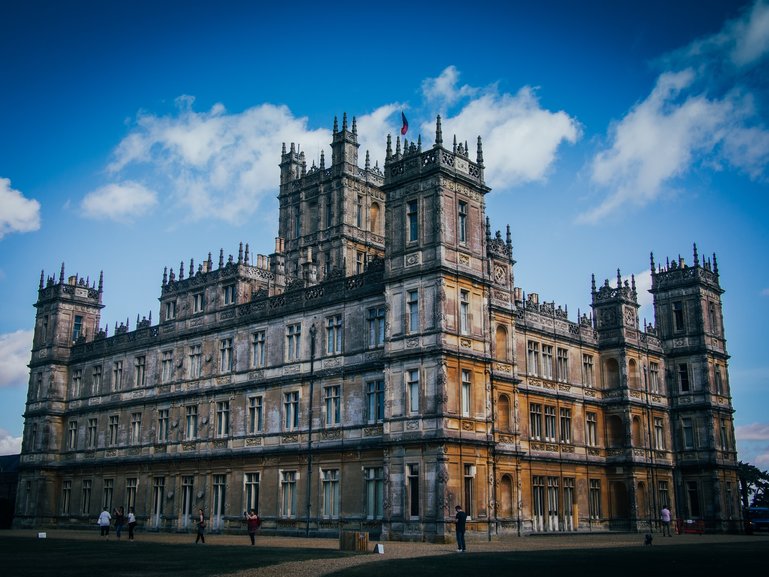 Greg Willson from Unsplash
Our final option is Highclere Castle, or Downton Abbey as you may know it. Stroll through the grounds of the castle as if you are Lord or Lady Grantham, and wonder through the rooms of the abbey as if you live there.
The castle's history reaches beyond Downton Abbey too, as the castle was once the home of George Herbert, who was indispensable to the search for King Tut in Egypt, and was so famously killed by the Mummy's Curse (or so the legend goes).
To explore this fabulous piece of British history, take a 1hr35 drive from London, or catch the GWR train to Exeter St Davids from Paddington to Newbury, followed by a 15 minute taxi from there.
When you next visit London and find yourself with a day spare, you are spoilt for choice with places to spend your day. And of course, there are so many more options that are just a little further afield, such as Birmingham, Stratford-upon-Avon, and Cardiff. Or if you have even more time to spare, why not venture up to Edinburgh, York, Liverpool or Caernarfon.
You will never be bored when you visit the United Kingdom!