Cidade de Deus - Rio de Janeiro, Brazil
---
Carioca
Pronunciation /ˌkarɪˈəʊkə/
NOUN
1 A native of Rio de Janeiro.
'One is a nordestino or a mineiro (native of the state of Minas Gerais) or a carioca (native of the city of Rio de Janeiro).'
2 (also carioca)
A Brazilian dance resembling the samba.
'Repeat shuffle, then carioca, starting with your left foot this time.'
Origin
The original word, "kara'i oka", comes from the indigenous Tupi language meaning "house of carijó", which was Guaraní, a native tribe of Rio de Janeiro who lived in the vicinity of the Carioca River, between the neighborhoods of Glória and Flamengo.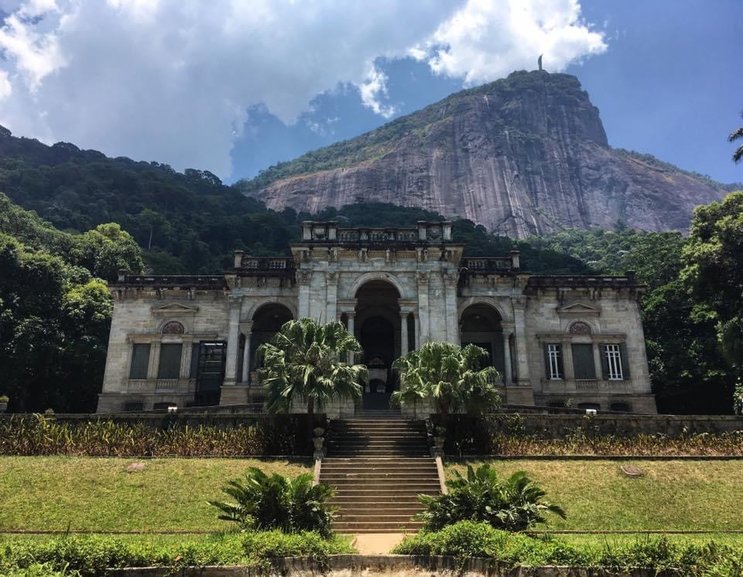 There is always a lot of negativity surrounding the violence and corruption in Brazil and although it is something to be concerned about, I found that my time was well spent and Rio de Janeiro is one of the most vibrant cities I've ever passed through. The music, location and the people make this beautiful city what it is and without a doubt it should be in anyones bucket list.
My first day in Rio
---
Its 6am in the morning and I rise from the back of the car after a 10 hour journey from Santos. We're here! My good friend Milena tells me whist I just catch a glimpse of the big BEM VINDO AU RIO de JANEIRO sign driving in. Tired, hungry and dehydrated from the few days previous beers and caipirinhas, it was time for all of us to rest up for a few hours before before our first port of call at a friends apartment to sink some cold beverages and hit the pool under that sunshine; within a few hours it went from 0-100 and we were all in a taxi rushing to get to Copacabana before the bell struck midnight. With a little bit of luck and some hard roadwork we made it for the spectacular firework display that I had only previously ever saw on BBC News; normally the next afternoon after waking up from my slumber. What a start to the year.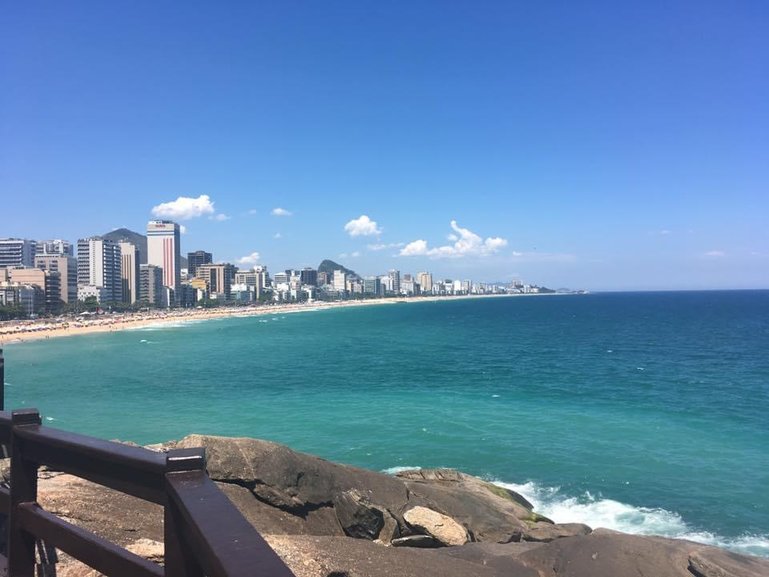 Sunset and Samba
---
After taking it easy and having a late lunch in a local restaurant near my friends home in Tijuca, Milena a native of Santoswanted to show me around this vibrant city. Our first stop was to take a walk around the very attractive Mureta de Urca where you can relax over looking Botafogo Bay. Full of little bars and restaurants along its waters edge and with Morro da Urca behind you this is the perfect place to enjoy some ice cold beers and watch turtles swim by.
Taking a walk on the opposite side of Morro da Urca you will find the Pista Claudio Coutinho walking trail leading up to Pão de Açúcar (Sugarloaf Mountain) offering some beautiful views of the Atlantic Ocean and overlooking Praia Vermelha whilst the sun settles.
Later in the evening it was time to hit Pedro do Sol for a true insight to the party vibe that Rio has to offer where you will be immersed into a huge street party that happens here on a Monday and Friday nights. With live rock and reggae music, DJ's playing anything from Samba, hip hop, funk and drum and base; I found this to be one of the most memorable nights out in Rio.
Along these streets you will be gladly caught up in having dance offs or lessons, find cheap cold drinks and caipirinhas at every vender and if you are a little peckish the venders that don't serve drinks will serve every homely Brazilian snack available. Furthermore if you love graffiti and art you will find it everywhere in this concrete jungle that is a crowded, bustling and unique Carioca cultural experience, so be prepared and bring your dancing shoes.
Tips:
Be careful and learn to relax a little.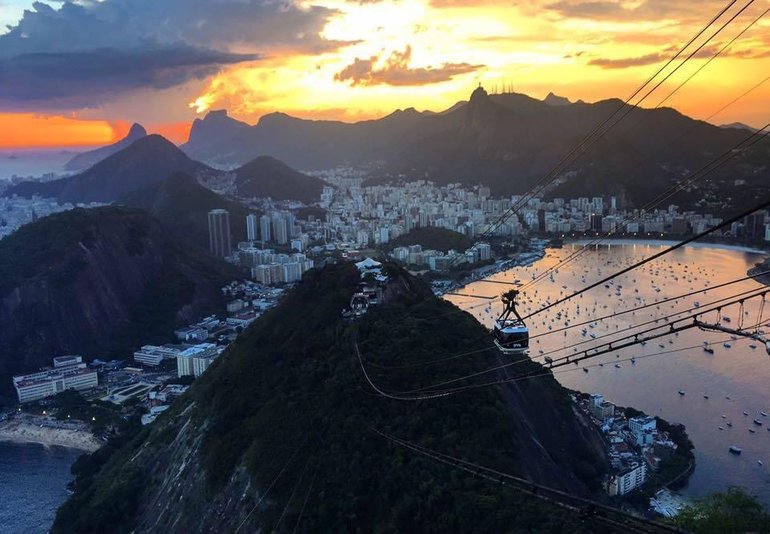 The long way up
---
Having time to kill some of the curiosity and explore a little I asked to be dropped off at the Leblon viewing point in the southern part of Rio. Giving me an attractive scenic view of my lonesome coastal walk via Leblon, Ipanema and Copacabana beaches towards Pâo de Açucar (Sugar Loaf Mountain).
Stopping off at various points to enjoy the odd chilled coconut as a refreshment and to take in some of the stunning views on offer I felt that this 12km walk was worth the risk and make it a wonderful memory for me.
Along this picturesque coastline you will find Pedra do Arpoador a peninsular for surfers and a chill out spot that gives you an amazing view of Ipanema beach and Forte de Copacabana (Copacabana fort) originally a chapel that houses the Virgen de Copacabana.
Not waisting to much time on historic sites I decided to skip the fort and take a walk through the Garota de Ipanema a charming little park that leads you out on to Avenue Atlantica where I started my walk along the world famous Copacabana beach.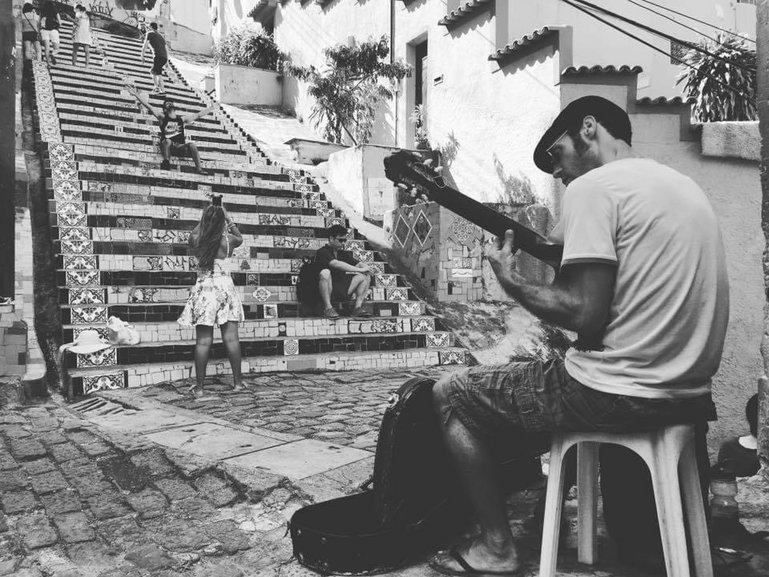 Obviously two days before I was here celebrating the start of a new year with around 2,000,000 people, but during the day it is a whole other picture and feeling when you are walking along this 4km promenade. Covered in a Portuguese style black and white stone, resembling a geometric wave designed by Roberto Burle Marx this is a dazzling piece of art that stretches along its crescent shaped beach.
Strolling up this picturesque part of Rio not only will you be memorised by the deep turquoise blue of the Atlantic Ocean, you will also find beach volleyball and football matches being played to the sound of Sambaor Brazilian Funk in the background. With the sun beating down on me it was rightly so that I chilled for a minute under an umbrella to have a cold beer and take in everything looking out upon the horizon.
Arriving at Pão de Açúcar with my feet black from all the dirt they picked up along my 12km walk in flip flops, I could not wait to get to the top of this 396 meter (1,299ft) peak. There are three ways to do this, one is to hike up its 40 different trails, two is to use the cable cars to make life easier straight from the station or option three is to rock climb the peak itself and as much fun that would of been; I chose the cable car due to timing. Originally opened in 1912 and running every 20 minutes it was an easy wait in line to get carried up on the Swiss made bubble-shaped cars to the top, where I could finally watch the sun in all its glory set over Guanabara Bay with Christo Redentor in the far distant. This was by far one of my highlights during my time in the city of god as the peak offers spectacular views of Rio de Janeiro and is not to be missed.
Tips:
Bring plenty of water.
Keep applying sunscreen.
Walk with confidence.
Carry light.
Extra notes:
Check out post 9 at Ipanema beach.
Sugar loaf mountain is made for the sunset.
Hire a bicycle and enjoy the Olympic coastal route.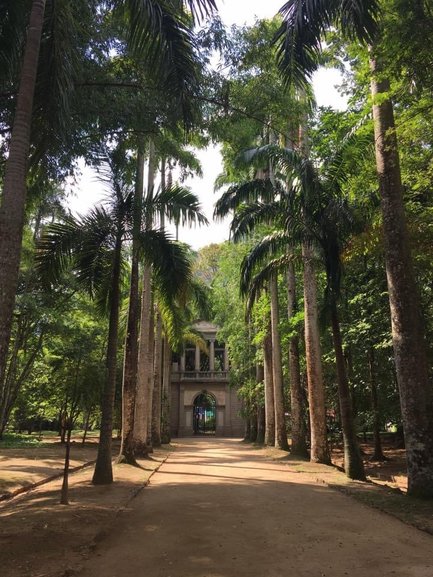 When in Rio
---
Jardim Botanico founded in 1808 andjust north of Ipanema lying underneath the famous landmark Cristo Redentor is noted to being one of the most important botanical gardens in the world. Having over 7,000 tropical plants and surrounded by the Tijuca forest you will feel like you have just been whisked away to another world and rightly so. My personal favourite here was walking underneath the 30 to 40 meter high Imperial palm trees that were planted in 1809. If you are a bird lover you can find over a hundred different species resting up or in amongst the trees and if you are really lucky you might also catch the odd Sloth hanging around.
Another place of interest is Parque Lage in Lagoa just a 30 minute walk from Jardim Botanica. It is an enchanting romantic European style garden and a former beautifully designed mansion turned cafe and visual arts school that is now open to the public. With most of the the tourists cueing in lines to reach all the other landmarks in town this makes for a pleasant and peaceful time whist taking in its scenery. Here you will find hidden caves, a huge aquarium and the start to the trail that leads up to Cristo Redantor hidden at the back of the park on the right.
Tips:
Take your time walking around
Enjoy the peace and quiet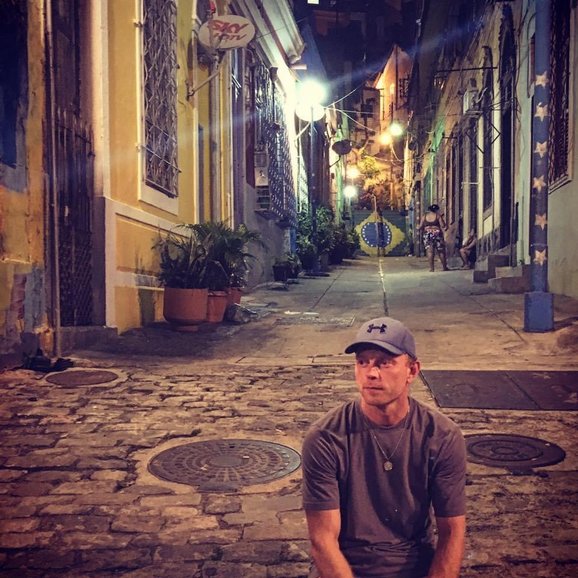 A little culture
---
Santa Teresa is known for its winding roads, historic architecture and is a renowned gathering place for intellectuals and artists. Here you will find Parque das ruinas a park and art gallery surrounding an old mansion that belonged to Laurinda Santos which is now used as a cultural centre for hosting various exhibitions and events. This splendid spot offers wonderful views of Santa Teresa and has been an icon since the 1920's.
After stopping in one of Santa Teresa's many bars and restaurants to eat it was time to check out one of Rios most famous attractions Escadaria Selaron. These bright and colourful tiled steps were designed by Chilean artist Jorge Selarón after collecting tiles from the streets of Rio and then accepting donated tiles by visitors from all around the world; impressive, remarkable and a truly iconic piece of work that he started in 1990. It must of been exhausting.
Check out:
The Santa Teresa Tram, built in 1877 it is the oldest electric railway in all of Latin America.
Mentions
Eduardo Kobras art mural along Avenue Rodrigues is the largest mural in the world and featured in the Guinness World Records, it is a remarkable feature and a must see, take a fully charged camera or phone.
The Carioca Aqueduct in Lapa built in 1723 used to represented the old Rio, but now visiting these famous arches represent the new and vibrant part of Rio that offers everything all us outsiders love about Brazil. A night out in Lapa is a must for everyone.
Pre-Carnival in January is a taster before the biggest carnival in the world and being with locals during my time visiting say they actually prefer this to the big one.
Food
Feijoada -
A black bean stew with beef and pork that is rich, smoky and served with rice, greens and cassava flour (farofa).
My favourite.
Coxinha -
Street food snack with a creamy chicken salad filling that's battered and then fried to perfection. Yummy!
Acai bowl -
Pureed Acai berries that are served cold normally topped with fresh fruit, granola, nuts and honey. I could eat this at anytime and all the time.
Funny memory
---
Waking up with not only the biggest headache in the world but also the hostess of the previous nights bar I was drinking in, I left her apartment to find out I am on an island in the middle of a lake and have to get on a boat back to the real world. I still have no idea.
Final thoughts
---
Rio de Janeiro is all and a lot more than what we see on the television box and in my opinion it is the most vibrant city in the world. Rio has a lot to offer, with its beautiful scenery, party atmosphere, exceptional beaches and many things to do; there is no doubt in my mind why this city is constantly ranked as one of the worlds top destinations and although Rio does get a lot of negativity about the favelas and its news worthy government I felt that I was safe; once you relax a little a get more involved you won't stand out like a sore thumb.
I missed a lot of things while passing through and I only hope in the future I can go back to tick off some more boxes. A great experience thanks to my good friend Milena and one that I will have to continue in another post.
Peace, love and travel.