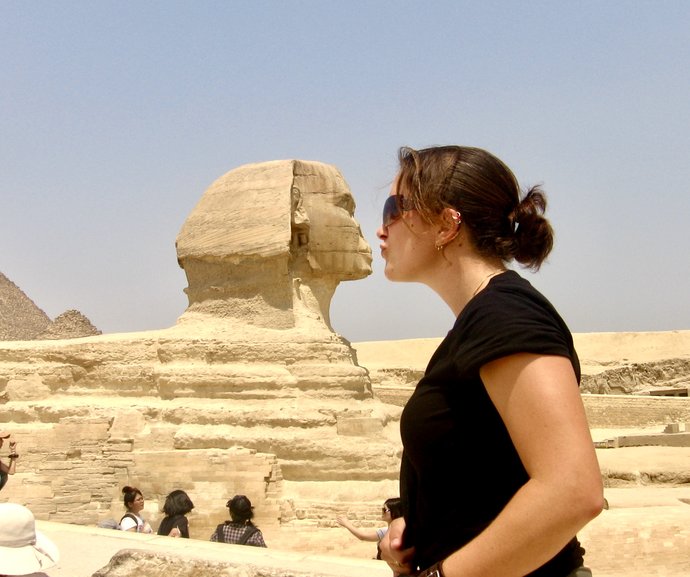 Traveling alone may seem scary, inconceivable and pointless for many people, especially women. My travels have taken me to 40 countries so far, and approximately 80% of them were completed solo. I can't even begin to count the number of times I have heard "But you are a woman traveling alone, aren't you afraid? How do you manage it?"
There is no denying that traveling alone can be a challenge. Although, with this greater challenge comes an undeniable greater growth. It is an accomplishment attainable by anyone who deisres it. Good preparation and organization, an entirely different subject of its own, are key. My objective with this text is to inspire and motivate at least one person (woman or man) to take their first solo trip. The following are some of the learnings I received which brings me to think EVERYONE should experience this in their lifetime:
· You don't have to wait for anyone else, and no one is waiting on you. You are free to do whatever you want, whenever you want – you have total control of your trip. This sense of freedom and independence can become addictive.
· You will come across challenges (some minor, some less so) leading you out of your comfort zone, forcing you to rely on yourself to figure things out – teaching you self-reliance. Very quickly, that confidence will rise and remain with you. It will help you face your fears and tackle problems head on. Each adventure, each travel, each experience will leave you feeling that much more empowered.
· You come to know yourself more intimately. You have all the time to connect with yourself. You can reflect on who you are and who you want to be. It can give you some much-needed insight into what you love about yourself, what you would like to change, and what you would like to accomplish. Inevitably, it will teach you to embrace solitude and be "at home" with yourself.
· It allows you to open up your view to many different cultures, ways of living, and backgrounds. You'll meet so many people, and you'll listen to their stories. This has a funny way of making you reflect on your own story, and you'll soon realize how fortunate you are for many things. It makes you peaceful and accepting of differences, brings you closer to that state of "I'm OK" and "You're OK" regardless of the sometimes massive, differences. Most of all it provides you with a sense of gratitude for the most insignificant of things. And gratitude is a very uplifting feeling.
Traveling alone was never my intention. My aspiration was to share these adventures with a partner, who never actually materialized. Since I did not want to miss out on my travel dreams and wanted to nourish my sense of adventure, my decision was "just do it". Hence, my traveling experience by myself for myself. It may sound selfish, though the experiences nourished my altruism in so many ways. In short, it surpassed my expectations in ways I could have never imagined and in ways I can't even explain. It broadened my mind to immense possiblities.
In today's fast-paced life, we often lose touch with ourselves. I know that's the quickest way for me to reconnect with my inner self – to recharge my batteries, so to speak.
Everyone will experience things and interpret them in their own way. Traveling alone will make you embrace the "present moment" like no other experience. You cannot be in your home while trying to figure out how to get to the train station in a country across the ocean! My travels have developed my ability to be in the here and now and to accept that life is to be lived and appreciated for what it has to offer. I strongly encourage people to take the leap (not blindly) and experience it for themselves!
With love,
Karina