You should travel alone sometimes. I did and I learnt a lot. Initially I was not sure how to plan, where to go, where to stay but I had decided that I will do it this time. I started reading a lot of blogs and gradually learnt about it. The first trip was to Bali and I had a great time.
Initially I was bit scared because it was my first visit alone but as days passed by I felt more and more confident.
I saw Mount Batur, Seminyak beach and I loved it.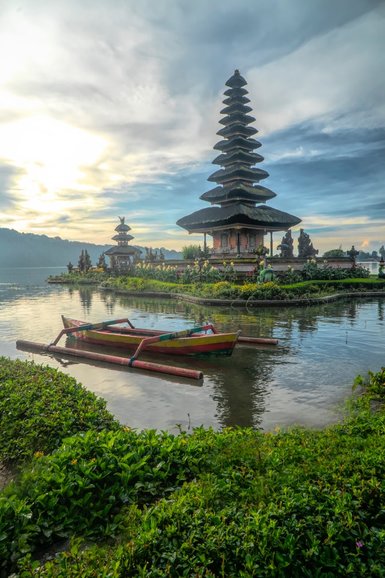 The picture above is of Ulun Danu temple in Bedgual, Bali. It is one of the most popular places.
I also visited Bali Treetop adventure park, I had lots of fun there.
I also went diving in Padang Bai, it is especially famous among divers.
I wanted to enjoy water sports so I went to Tanjung Benoa and I loved water jetpack, it was a first for me and I really enjoyed the experience.
I was told about Monkey forest and I went there, the monkeys though cute were very clever and they snatched my wafers.
I would suggest to take baby steps. First visit places near you and then as you gain confidence travel to other places also. Trust me you will be a more confident and a better human being.