Kilimanjaro Mountain is the Highest Mountain in Africa and the World's highest freestanding mountain that rise on the undulating surrounding plain that average to 1000M above the sea level. Standing at 5,895 meters high, Kilimanjaro is the tallest mountain in Africa and the fourth highest in the world.
Being the Highest Mountain in Africa, the Mountain has been nicknamed as the roof of Africa. The Mountain can be approached via 5 different routes which are Marangu, Machame, Umbwe, Rongai and Lemosho Route, These are the Five ascending routes while the descending routes are Marangu and Mweka Routes whereby Marangu is used by the climbers from Marangu and Rongai ascending routes while the rest three routes uses Mweka Route for Descending from the Uhuru Peak, this makes the people to meet at some points and makes the Climb not boring and friendly.
Lemosho is one of the Kilimanjaro ascending routes. It is considered to be the scenic trekking route on Kilimanjaro, granting panoramic view on various sides of the mountain. Being one of the newest routes, Lemosho can be one of the best choice approaching the Uhuru peak. The route has been preferred by most climber due to it being uncrowded, the beautiful scenery and a high summit success rate. The route Give climber the high rate of the summit success because of it having plenty time for Acclimatization hence climbers will not meet the hustle of the altitude changes.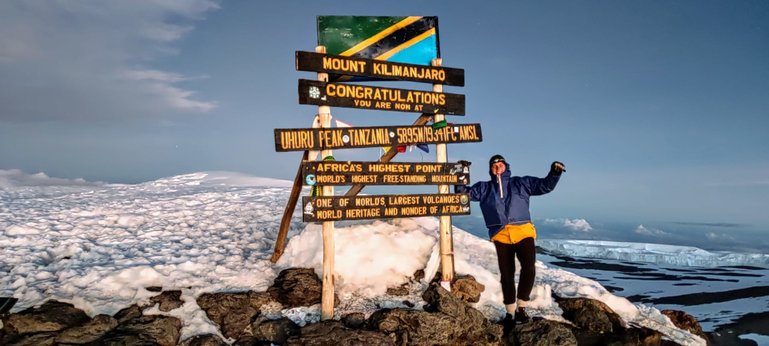 The Uhuru Peak a sucess summit