"Mexico lindo y querido" ... That's how the song is sung, but that does not stop it from being true 🙂 Have you ever heard someone say they do not like Mexico? Because I believe that even before knowing this beautiful country, it inspires great sympathy to everyone, maybe because its people, its traditions, its food, any other of its great attractions, or a mixture of all of them.
Do you already know Mexico? Maybe you're even mexican 🙂 But if you do not know and have ever considered making a trip here (because as you know, I'm living in Mexico), I bring a list of tips and data to take into account so you can fully enjoy .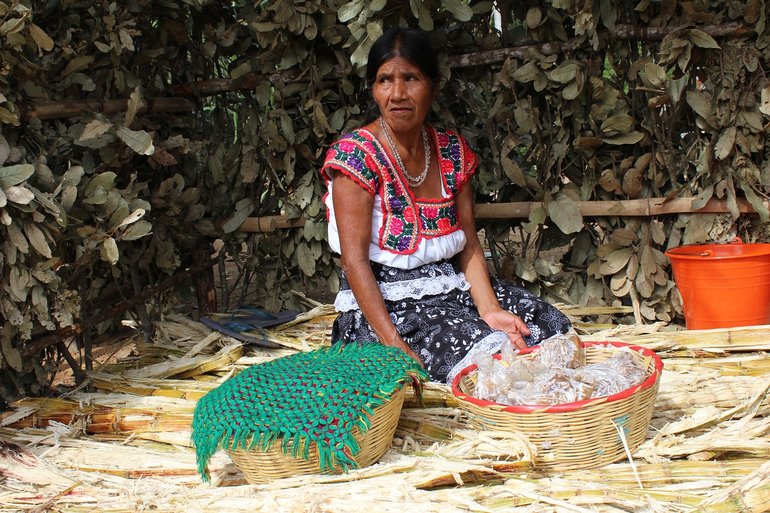 Enjoy the post, and take notes !!!
Beware of the distances
---
Mexico is a huge country, with almost 2 million square km of surface area, being the thirteenth largest country in the world, and the third largest in America. When you look at a map, you can think that going from Mérida to Palenque (to give an example) is close, and for "Mexican distances" it is close, but if you travel by bus it can take you about 16 hours, and although sometimes flights are economic, this is not always the case, and there are not to all the places you would like to know ... So always keep this in mind to start planning.
Calculate the time you have available
---
Related to the previous point, it is not the same to be traveling for an indefinite time, to have a couple of weeks of vacation and to want to cover it ALL. When you have spent a lot of time traveling, you end up learning, that it is impossible to visit everything, so the recommended thing is "Little and well, than much and badly". If you have specific time, I recommend that you focus on one area (Peninsula of Yucatan, Gulf of Mexico, Pacific of Mexico, downtown, Baja California ...), and enjoy getting to know it.
Different climates
---
Being such an extremely large country, and that also passes the Tropic of Cancer, Mexico is separated, in what could very simplistically say "temperate zones" and "tropical zones." But even within these zones there are different climatologies. In addition, you have to take into account the altitude of the places you want to visit. Even in the same Mexican state there may be different climates (Chiapas in my mind XD). When choosing your destination, keep in mind the climate of the place you want to visit, to also make the luggage properly 🙂
When to travel
---
If for you, the previous point about the weather is important, you will have to take into account when making the trip depending on the area you go to. If you can choose when to do it, these would be my recommendations:
* Anywhere, avoid the high seasons: Christmas and New Year, July and August, and Easter.
* If you like the cold, enjoy it from December to March in northern Mexico, or enjoy the snow in the Nevado de Toluca.
* Meet the Day of the Dead holiday almost anywhere in the Republic.
* Visit Baja California to enjoy whale watching between December and April.
* Swim with the whale shark in Holbox (always free), between June and September.
* And many more activities that can be enjoyed during only certain dates (you can contact me and I will give you more information)
Take into account your personal tastes
---
This may be very obvious advice, but I assure you that for many people it is not. There are certain places and activities that are often described as "unmissable", and that by letting ourselves be carried away by the masses (or taking the photo for Instagram), we visit them yes or yes, although we know beforehand that we will not like it. Know yourself, and enjoy the country in the way you feel comfortable, because I assure you that there are activities to do for everyone and every one of us. If you like history you can directly hallucinate with the archaeological zones of all the cultures that inhabited prehispanic Mexico; for those who love to go from town to town, do not miss the magical towns; Selva ?, know the Lacandon jungle or get lost in the jungle in Yucatan; And how about seeing the Sonoran desert? Or enjoy a trip in "El Chepe" from the Mochis to Chihuahua? How do you see, if you take into account your personal tastes, you will not regret it and you will enjoy it 200%.
The type of travel you want to do
---
This last advice is how to unify all the previous tips. If you have already started to do your checklist, and you have gone step by step pointing out things from the previous points, now this great question touches, What type of trip do I want to make? You may not want to define it and mix a little of all the worlds, why not? But keep in mind that it is not the same to want to make an adventure trip, than to go to an all-inclusive in Cancun to enjoy the crystal clear Caribbean waters.
If you have already taken note, maybe you have a little clearer the exact destination of your next trip 🙂 Taking into account these tips, you can enjoy the trip that suits your tastes, because this country offers it, and these may be some options (they are not all that are):
Sun and beach
* Cancun and Riviera Maya
* Acapulco
* Vallarta Port
* Riviera Nayarit
Adventure travels
* The Huasteca
* Chiapas
* Toluca
* Creel (Chihuahua)
Tradition travel
* Oaxaca
* Chiapas
* Yucatán
* Michoacán
And you still do not have it clear? Well, do not worry 🙂 It's normal! Sometimes there are so many options that overwhelm ... That's why it's good to take notebook and pencil, and go slowly defining what we want, when, how, why .... (It looks like a language test from the institute, hahahaha). But you'll see how it works, it's much easier for you to see everything in writing 🙂