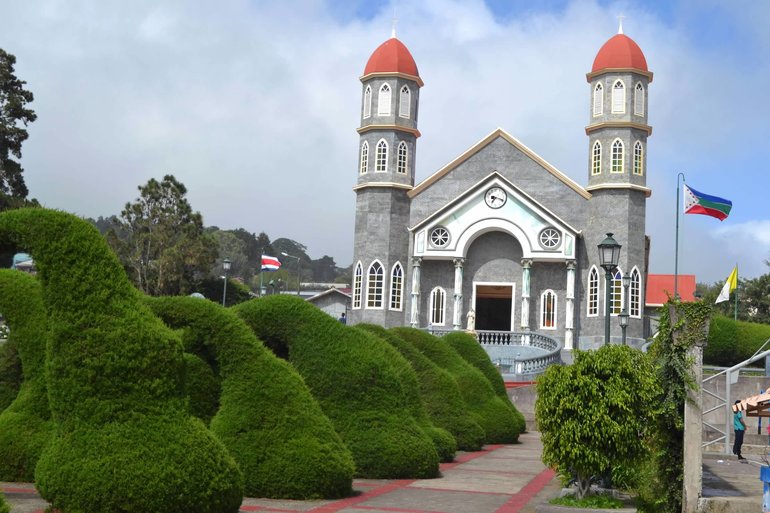 Iglesia de San Rafael
One of the best ways to explore Costa Rica is by car. On the road between the capital of San José and the Arenal Volcano in La Fortuna is Zarcero. This small town of 4,000 people is home to a strange and whimsical garden. The bushes and trees are shaped to look like something out of one of Doctor Seuss' story books. Large green arches seem to march as an army of green invaders. Faces gaze at you from the seemingly alive bushes. The Parque Francisco Alvarado was not designed by Doctor Seuss, however, but by a local man with a big imagination. Evangelista Blanco has pruned this topiary garden since the 1960's. The designs you see are based on his own bizarre and creative imagination.
The garden sits in front of the Iglesia de San Rafael, a pretty pink and blue church that was constructed in 1895. This quaint little church has some creative features as well. The columns have been painted to look like marble and the metal siding to look like brick. The interior of the church is quite lovely and features paintings of the stations of the cross.
This whimsical garden is the perfect place to stop and explore on your road trip in Costa Rica. It is about an hour and a half drive from San José and an hour and forty minutes from La Fortuna.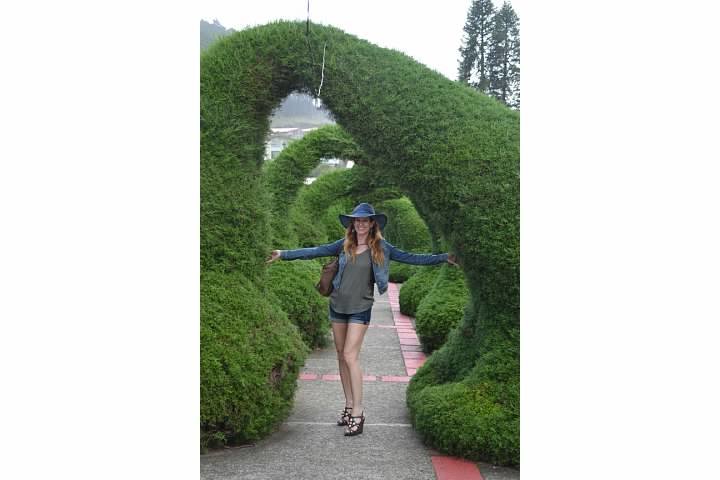 Parque Francisco Alvarado