"In all the roads you take in life make sure some of them are dirt..."
Nothing could be more true than this statement when it comes to this Washington Lake. This beauty is 40 miles from a main road, the last 7 of them very bumpy gravel... but the view is well worth it.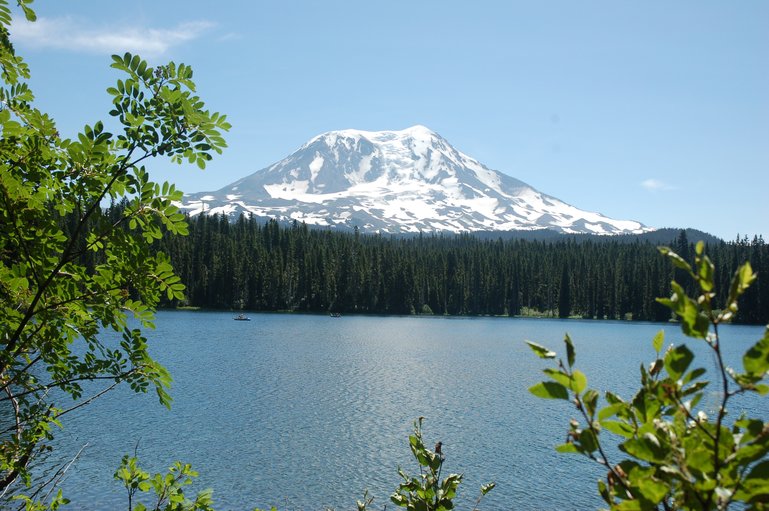 Takhlakh Lake
Takhlakh Lake Campground sits at an elevation of 4,400 feet at the base of Mt. Adams, providing visitors with incredible views in every direction. Takhlakh Lake is located in the northernmost portion of the Gifford Pinchot National Forest. Breathtaking views of Mt Adams, several trails, peaceful kayaking, and no cell phone service make this campground a favorite destination. It is a managed campground that takes reservations (a negative in our book), with 54 campsites, vault toilets, and no drinking water or showers.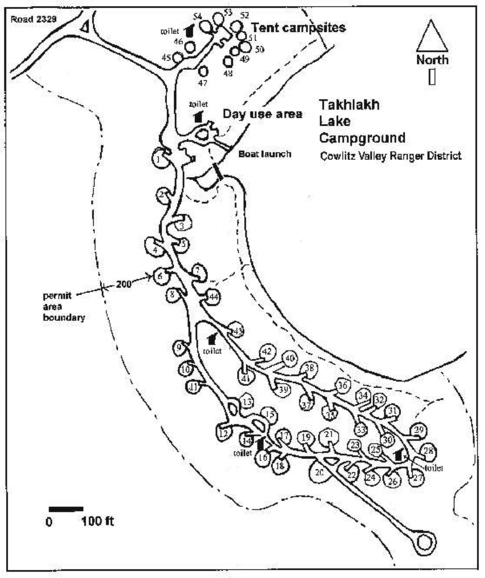 Takhlakh Lake Campground
We were in site #25. It has just enough room for 2 vehicles, you pay extra for the second. There is a 1.1 mi loop trail around the lake and several others nearby as well as access to the Pacific Crest Trail. Site #44 would make a good double site for people camping together. Site #38 is a good site as well.