Generally known and visited for the long stretches of beach, varied cuisine and summer vibrancy, the holiday resort of Salou on the Costa Dorada has much more to offer.
The town's port was historically used for transporting nuts, fruits, vegetables and other produce. There were plans to build a canal leading from it to nearby towns and villages, but it was never finished and eventually they filled it back in. The history of this area of Salou is still seen all around.
The old, narrow streets are nearby, lined with small bars and restaurants. The grand houses that sit opposite the port are still used, one of which is the Tourist Information Office. Bonet House remains to be the most spectacular of them, built in 1918 it is a fine example of the late-modernist architecture. It was designed by Doménec Sugranyes i Gras, an architect associated with Antoni Gaudí. Unfortunately, entry to the house is not permitted but it does sit on the edge of a pleasant square to take a break by the fountain.
The iconic Fisherman's monument was erected by the sea in 1990. In 2019, the figure in honour of the ladies making lace was placed on the promenade. The Jaume I statue is also an iconic reminder that the King sailed from Salou when he set out to reconquer the island of Mallorca.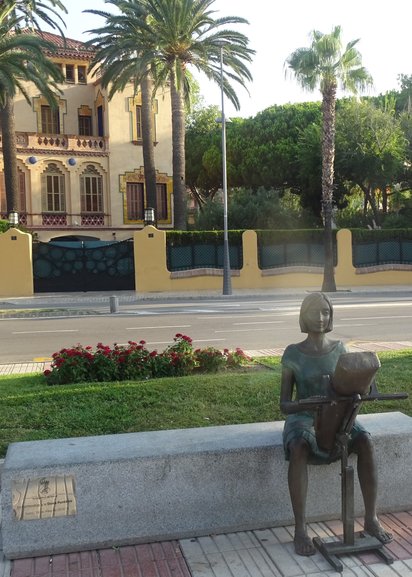 Lace Maker Statue, Salou
Further into the town is the historical Carrilet railway station with its old locomotive and carriage. The line was a means of transporting both goods and people between 1857 and 1975.
The Torre Vella is a Gothic style building which was used as a defence tower during the 16th Century. It has become a venue for holding art exhibitions and local events throughout the year. The surrounding grounds change seasonally and are home to a statue of the Three Graces.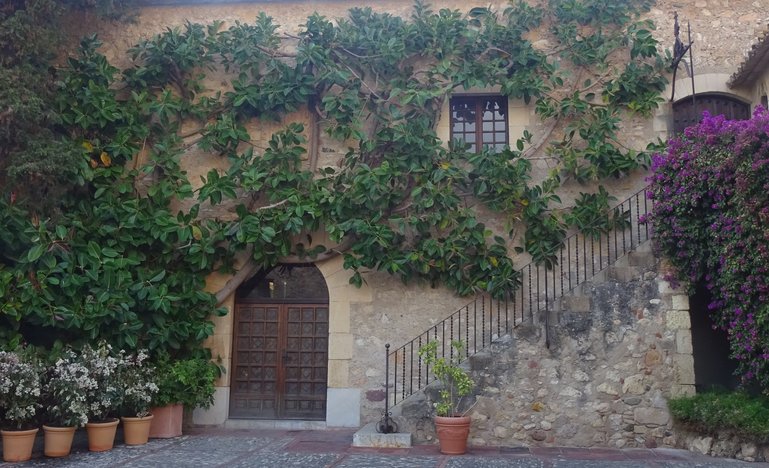 Torre Vella, Salou
A small section of the Barenys area has been rediscovered and preserved as the site of a 1st Century BC Roman villa. The small archaeological park displays evidence of cooking, wine making, craft workshops and the production of construction materials.
Roman Villa Ruins, Salou
Opposite the town hall are the ornamental olive trees. These were placed there to commemorate Salou becoming a town and are said to be around a thousand years old. A pleasant walkway winds between them. There is also a small park, with more trees, flowering shrubs and recreational facilities. Formed in memory of a Salou advocate, who's work had developed the gastronomy and tourism sectors of Salou it is also an area used for local events and the weekly Monday morning market.
Salou is mistakenly considered to be a summer destination. The cooler winter months are great for discovering the town and partaking in local festivities, including the Cos Blanc street confetti party each February. The quiet season allows the natural beauty of the coast to return plus the prices are generally lower.