Well, considering the amount of stag and bachelorette parties in the Old Town, not that expensive.
A pint of beer, even in the more expensive places in the Old Town doesn't go beyond 24 Lei (aprox 5 Euro). Also 24 is at the expensive – craft- handmade – sparkles on top - side of the spectrum as regular beer price averages around 12 Lei (2,25 Euro). If you're visiting from places like London, 2,5 Euro for a pint of beer might seem outrages even.
Cocktails are a little bit more expensive with prices starting at 24 Lei and going up to 30 Lei in some bars and clubs (between 5-6,5 Euros). Wine is the beverage that varies most in prices with house wine starting at 10 Lei (2,1 Euro) per glass and going to 18-20 (3-4,5 Euro) Lei per glass in the case of bottle wine.
Coffee, tea and cappuccino are also in the under 5 Euro range. Regular coffee or espresso is between 8-10 Lei per cup, cappuccino expect to pay around 15 Lei and pretty much the same for tea.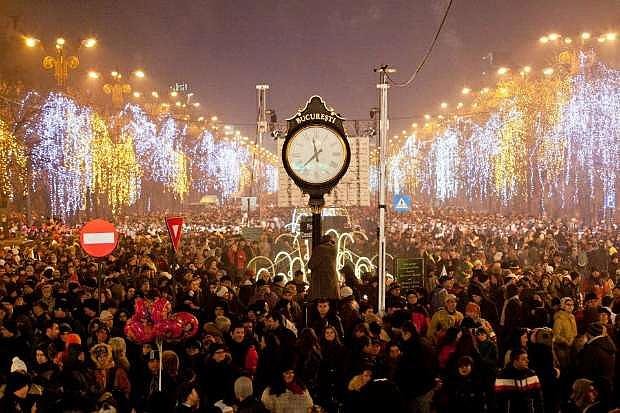 TIP
When making your budget for what you want to spend when you visit Bucharest, consider the conversation rate. Right now, with the Leu plummeting in favor of the Euro, the conversation is almost 4,7 Lei to the Euro which makes for a good exchange rate if you're coming from the Euro zone.