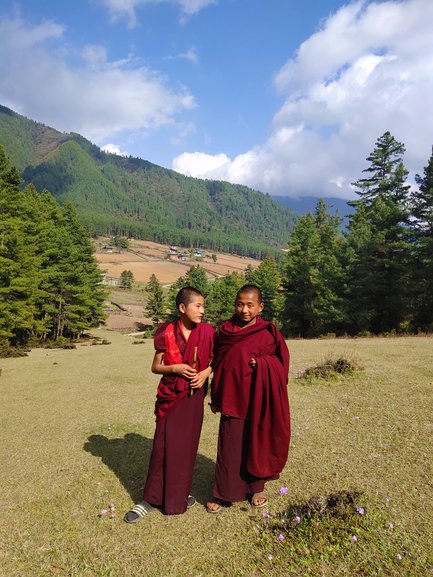 Monk at hiking trail, Bhutan.
Hiking
---
There are numerous hikes all over Bhutan, ranging from short one hour walks to a strenuous hike for a whole day. To explore the beauty of Bhutan is to hike through the beautiful villages, rice fields with serene nature and incomparable views of enchanting valleys in Bhutan.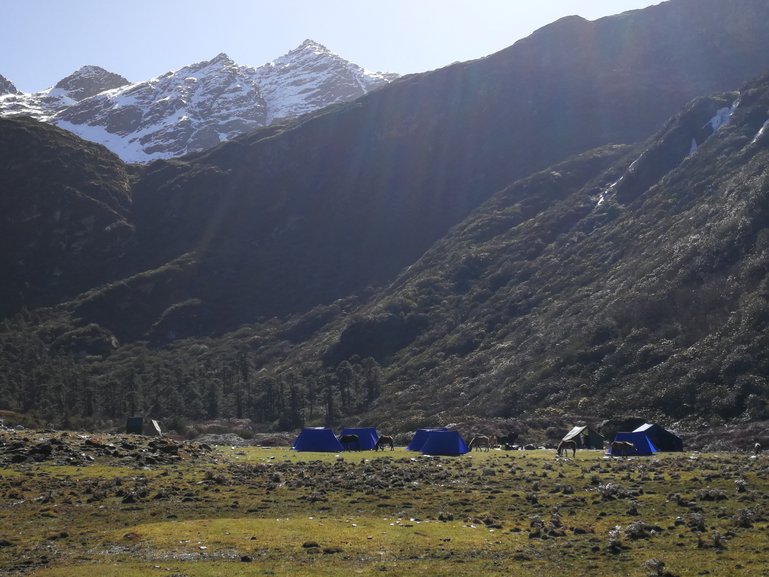 Trekking
---
Trekking involves walking through beauty of nature following the meandering yak trails and wander along ancient trading routes that pass by some of the highest mountains in the world. The trek route will lead you through some of the most stunning scenery in the Eastern Himalayas. Bhutan has mountains that are permanently covered in snow and remain unclimbed. Mountaineering is forbidden in Bhutan because of the belief that mountains are abodes of holy deities. There are no tea houses or lodge along the trek routes, it will be a wilderness camp treks.