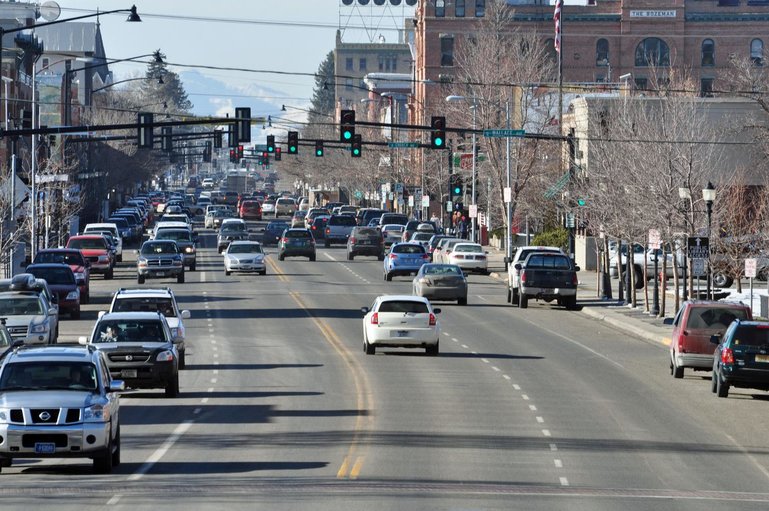 Main St, Bozeman
I'm not sure how many ski week trips we made to Bozeman, but I'd guess about 7 to 9, We stayed twice at the Huntley Lodge at Big Sky Ski resort, at least 3 times at the Western Heritage Inn, once at the Lewis & Clark Motel, and once at the Comfort Suites Airport-University. Do the math, and Western Heritage Inn was our favorite because it was a very pleasant, moderately priced motel with comfortable, quiet rooms, and with some extra perks, which I will get to in a bit. The current web site says its within walking distance of downtown Bozeman. Maybe not after a day skiing. But it is very close.
Amenities included a free laundry room. Depending on the weather, a clothes dryer can be very useful after a day on the slopes, and a room that had a massage table with a self controlled electric massage pad. We liked that so much than we bought one when we got home. The current web site does not list this as one of the current "amenities".
I would say that the Western Heritage Inn was a low level luxury motel built around 1970, which makes it somewhat dated today, but I would not hesitate to stay there again on a future visit to Bozeman.