Most visitors arrive in Yellowstone and are overwhelmed by the crowds. Understandably so, Yellowstone has received more than 4 million visitors for the last few years.
From my personal opinion as a professional guide in the park, 80% of those visitors entering the park between 9:30 and 10:30 am.
My two easy strategies are the following: Go in early. You're on vacation in one of the most beautiful parks in the world. Wake up with the park. You will have your best chances of viewing wildlife and have the park essentially to yourself for 3 hours. Secondly, go against the flow of crowd behavior. The typical move of the crowds entering from West Yellowstone, which is the busiest entrance, is to head to Old Faithful first. If you go left at Madison Junction when everyone is going right to Old Faithful you will also avoid the large amount of visitors.
Go to Norris Geyser Basin first. When it's cool in the morning you will see this geyser basin at its best. You can see all the different thermal features in action, much better than when it warms up in the afternoon. This will also give the Grand Prismatic time to warm up so the steam burns off and you can actually see all of its magnificent colors.
Either way, just have some extra patience and enjoy this magical place!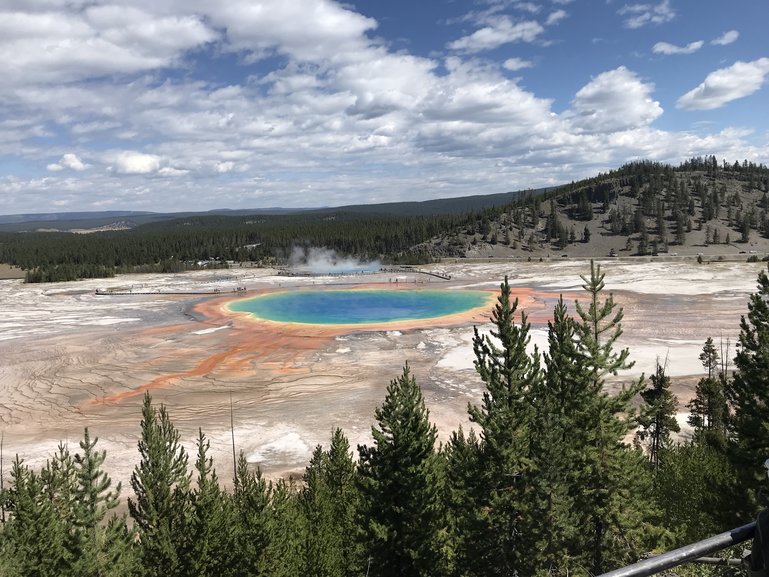 Grand Prismatic