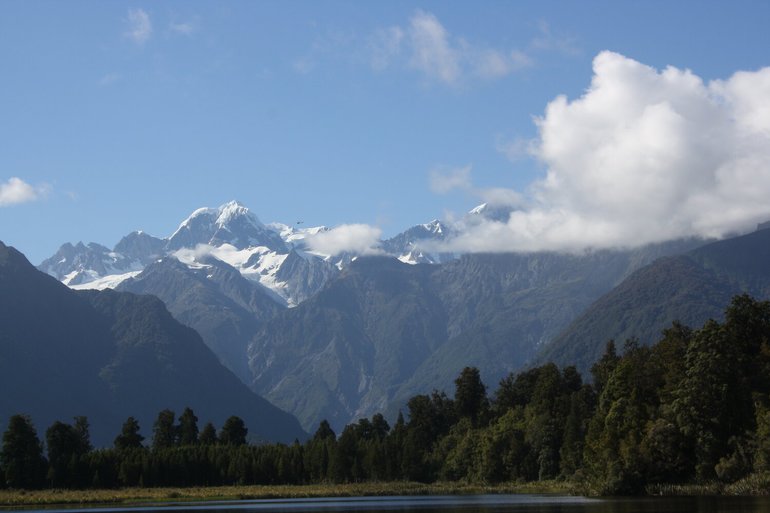 Mt. Cook
It is easy to understand why so many tourists and travellers flock to New Zealand every year. The rugged mountains, the beautiful turquoise lakes and epic outdoor activities make up for a good portion of the reasons why. Oh, and of course the hometown of our beloved Frodo and his Fellowship. It's almost like visitors seem to forget that there are actually people living in New Zealand. So let us take a closer look at the culture of the Kiwis. Here are five interesting Kiwi facts that you should know about!
HANGI
---
The indigenous Maori people bring heaps of interesting culture to New Zealand, of which the Haka is probably the best known to the rest of the world. But they also brought a very remarkable way of preparing 'kai' (food), called Hangi. Basically, it's a ceremonial cooking technique using a big underground pit and heated stones. The stones are heated on a big fire, which is first placed in the pit. Then, the kai - nowadays usually meat and vegetables, is wrapped in leaves and places on the rocks and then covered by dirt. The pit stays closed for several hours until the food is fully cooked, which is a great time to grab a beer or do as Simone did: go Eel fishing for lunch. Eels are NZ native species.
RUGBY
---
With the semi-finales just behind us, it is safe to say that rugby is a BIG part of Kiwi culture. Everyone we met here the last few days, was either talking about the game, watching replays or analyzing the different ways they were going to win. Which in itself isn't strange, considering the All Blacks god-like history of basically winning all the time. The popularity of rugby in New Zealand is very much comparable to that of soccer in Europe - except that the Kiwis are a way milder sort of crowd. After their very unfortunate defeat against England last night, we expect the country to be in a state of mourning for a while.
GUMBOOT DAY
---
New Zealand boasts a lot of peculiar celebrations, but you have possibly not heard this one before. Gumboot Day is a celebration held annually in Taihape and is all about, well… Gumboots! Simone was lucky to visit this wonderful event of rubbery boots on her previous visit and found out how oddly difficult it is to hurl a gumboot several meters across a green field. Gumboot throwing is a serious sport in New Zealand and you can even compete in National Championships. Though, it is not as popular as rugby. Yet.
POLITENESS IS KEY
---
We think the British cultural influences in New Zealand are quite noticeable, especially in terms of communication. Kiwis are extremely helpful and there is a big overall positivity and politeness in the way people greet each other. You'll be asked 'hey, how ya doing' everywhere you go and are expected to answer, and reply with the same question to start a conversation. Another funny thing we experienced is that Kiwis don't say 'no' easily. The Dutch are known to be very blunt and direct. The Kiwis, however, tend to be more vague about refusing an offer or contradicting some bullshit you just said. But you'll soon enough learn that 'Yeah-nah' just means no.
THE BATTLE OF THE FLAT WHITE
---
Just as in Australia, coffee plays a big part in the Kiwi culture. You will find many quirky coffee shops across the city, with baristas serving wonderful flat whites with exquisite latte-art. However, a(nother) debate is yet to be settled between the Aussies and Kiwis, as flat whites are gaining their popularity in other parts of the world. The Aussies claim that Alan Preston invented the term in Sydney in 1985. The Kiwis, on the other hand, believe that the barista Fraser McInnes was the first to use the term back in Wellington in 1989. Whoever speaks the truth, we don't know. But we certainly do appreciate the passionate love for coffee that the Kiwis cherish.