Dubai is a magical city, and it has many things to offer to travelers with kids. So whether you stay in Dubai for two days or two weeks, your family will find plenty of places to explore. There are so many beaches, parks, museums, and other entertainment spots in the area – you will hardly have enough time to visit them all.
If you want to get the most from your trip, you should plan your itinerary in advance. Here are six great places in Dubai that are worth your attention.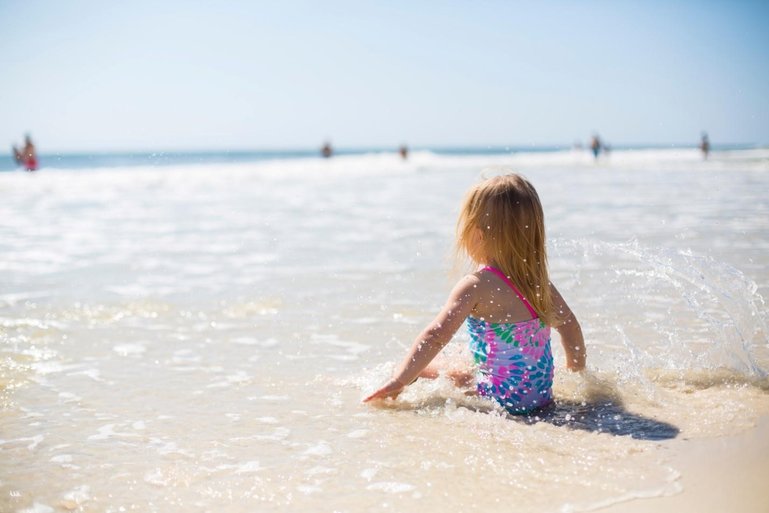 Photo by Ashley K Little from Pexels
1. Dubai's Desert
---
The first place on our list is Dubai's desert. It's a beautiful place where you can admire the view of dunes, and your kids can try their hands on sandboarding and camel riding.
If your children are old enough to go for a "big adventure", you can take them on a desert safari and offer them to camp in the dunes beneath the stars. You can be sure that this one-of-a-kind experience will not leave young explorers indifferent.
Price: Camel ride costs from 180 AED to 400 AED per person (depending on the chosen tour operator). In most cases, kids under the age of 6 can ride a camel for free.
2. Kite Beach
---
Are you going to travel to Dubai with both: toddlers and teenagers? Does your family love beaches? If yes, you must visit Kite Beach during your trip.
Your older kids will like Kite Beach because it's a perfect place to exercise and to try new things. There are an adventure gym and Skate Park near the beach where teenagers can spend quality time with their peers.
Your younger kids will like Kite beach because it's an excellent place to swim, collect colorful shells, and make new friends with little travelers from all over the world.
You and your spouse will love this beach because it's one of those special places where you can sit back, relax, and admire a spectacular view of Burj Al Arab.
Price: You can visit Kite beach for free. However, if your kids want to skate in the park, you need to buy a day pass that costs AED 45.
Working hours: Beach is open from Sunday to Wednesday: 10 am to 12 midnight, and on Thursday to Saturday: 10 am to 1 am.
Hours for skating: 3 pm to 11 pm
3. Museum of Illusions
---
After a day spent at the beach, your family will want to try something new and challenging. If you want to surprise your kids and spouse, book a visit to the Museum of Illusions.
This modern museum offers a truly unique experience for visitors of all ages. Here your family can find an anti-gravity room, infinity room, rotating room, and other rooms that create optical illusions. Also, your kids can walk through the Vortex tunnel and play with hypnotic turntables.
A visit to this museum will not only entertain your kids but also educate them. Little explorers will get an idea of how optical illusions work and will get interested in science.
Price:
Adult: AED 80
Child (5-15 years): AED 60
Child (below 5 years): FREE
Family (2 adults + 2 children): AED 225
Working hours:
Sunday to Wednesday 10 am – 10 pm
Thursday to Saturday 10 am – 12 midnight
4. Dolphin Bay in Atlantis
---
If your kids love animals, take them to the Dolphin Bay. It's a very special place where your kids can make new friends with one of the most social mammals in the world – the dolphins.
At the Dolphin Bay, your children will be allowed to swim, socialize, and take photos with the friendly dolphins. All your family will get tons of positive vibes!
Also, a visit to this place will help your kids to learn more about the importance of wildlife conservation and environmental protection.
Price:
Dolphin Shallow Water Encounter: 840 AED
Dolphin Adventure: 1010 AED
Royal Swim: 1160 AED
Dolphin Scuba Dive: 1525 AED
Dolphin Photo Fun: 475 AED
Working hours: Open daily 10 am – sunset (closing time of Dolphin Bay subject to change depending on the time of the year)
5. Dubai Aquarium and Underwater Zoo
---
If you want your kids to explore the underwater world, visit Dubai Aquarium and Underwater Zoo that is located on the ground floor of Dubai Mall. It's one of the biggest aquariums in the world (its capacity is 10 million liters). It represents 140 species of fish, including 300 sharks and rays.
Also, there are a submarine simulator and glass-bottom boats in the Zoo. So if your kids want to experience how it feels to stay close to toothy sharks, you can provide them with such an opportunity.
Price: AED 145 per person
Working hours: 10 am – 12 midnight
6. OliOli
---
Do you want to foster your kids' creativity, curiosity, and imagination? Visit OliOli, the best edutainment venue in the Middle East. The venue was designed by developmental psychologists, educators, and artists, who aimed to create an ideal place for kids and parents to bond together.
At this center, your family can explore eight interactive galleries, play with 45 hands-on exhibits, and participate in thematic activities. It will take you a few hours to try out all the things that OliOli has to offer!
Little travelers between 2-10 years do really love visiting this place. Once they return home from vacation, they ask their parents to transform the backyard into the OliOli-like playground.
Price:
Adult: AED 40
Child: AED 120 (for two hours) + AED 30 per every extra hour
Working hours: Saturday to Wednesday 9 am – 7 pm, Thursday to Friday 9 am – 9 pm
Wrapping up
---
Dubai is a perfect destination for your next family trip. And whatever places you decide to visit, you will make your kids happy and create memories that will last forever.
It's time for you to start packing your baggage and getting ready for adventures! Dubai is waiting for you!