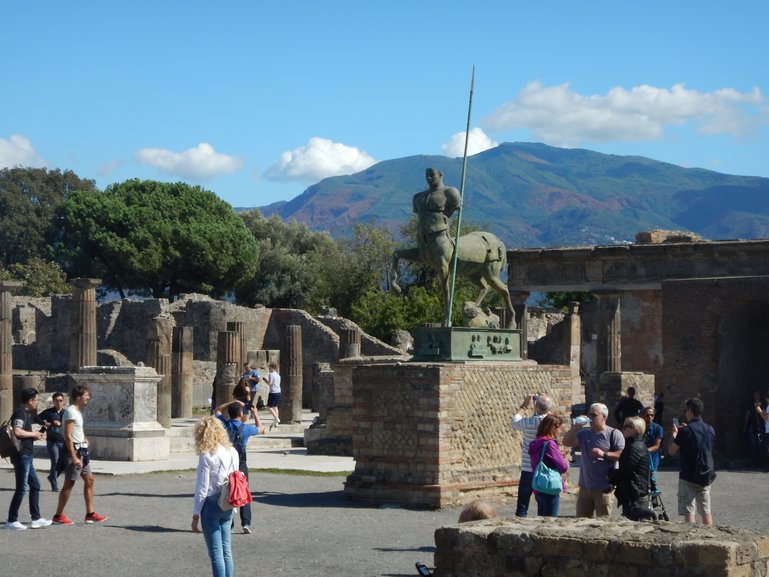 A small taste of Pompeii
Something that we did not realize about the ruins of Pompeii is just how huge it is. The excavated ruins cover an area of approximately 170 acres. This is approximately the size of 130 American football fields. Once you walk into the ruins it is a bit overwhelming and is honestly a bit of a labyrinth. There is a ton to see and if you want to see it all, prepare to spend a full day here. You can save time by picking the highlights but consider following a map or taking a tour to ensure you see all the points of interest.
Bonus tip: Don't forget to bring some sunscreen and some water!
-randrwander