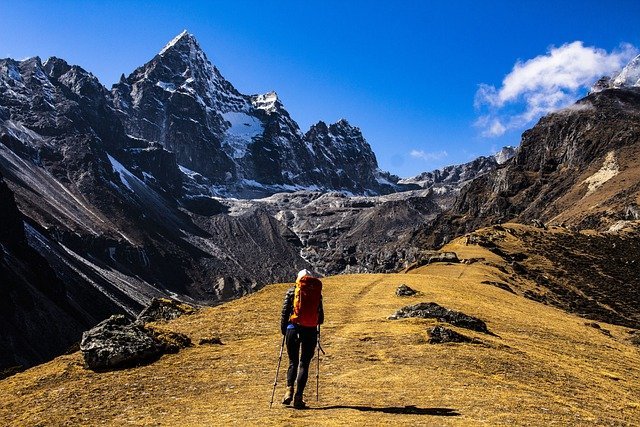 On the way
Everest can be climbed in Pre monsoon (spring) and post monsoon (autumn) season. Pre monsoon (spring) season is crowded compared to post monsoon.
What is a monsoon?
---
The monsoon is Asian weather phenomenon that occurs in the Bay of Bengal. During April and May, strong wet ocean currents from Bangladesh and India bring heavy rain falls to the region, which can flood everything. It is the main source of water for the growing crops in the area.
This trips is for the one who wants to climb tallest peak in the world and doesn't want to deals with crowd. In post monsoon almost no one is on the mount Everest and its the right time to climb it. Many people grow up dreaming to climb the Everest. People are going to try climbing Mount Everest in April and May in the "pre-monsoon" season. At this time 98% of the climbers will attempt Everest.
My main motive for this trip is to inform you that there is another climbing season on Mount Everest, the "post-monsoon" season of 20 Aug - 20 Oct, when Everest is completely empty.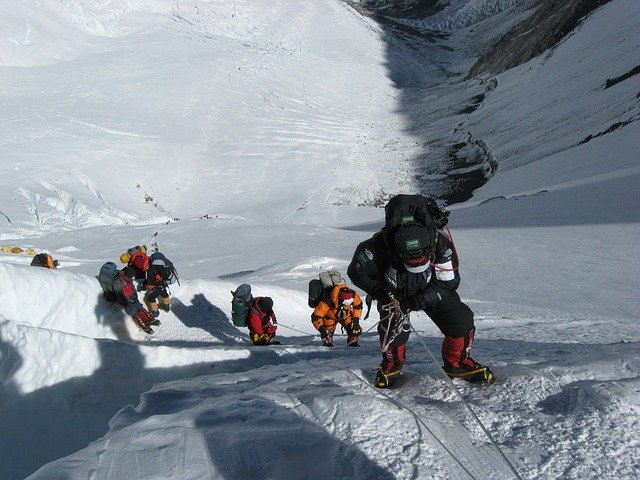 Climbing Everest
4 Seasons on Everest
---
Winter time on Everest- Winter time to climb Everest is December, January, and February. Winter on Everest is cold, windy, and dry. This season the snow usually falls on the mountain during the winter season.
Spring time on Everest (pre monsoon)- The term Spring Time on Everest refers to when the weather begins to warm up and snow begins to fall. During March and April, there will be more sunny days and snow storms will occur. These days should be good for going for the summit.
Summer time on Everest- The monsoon season(summer) on Everest begins in June and lasts through September can also last October. It can snow a lot at high altitudes.
Autumn time on Everest (post monsoon)- September and October are the months that get the most snow, while November is the coldest and windy month on Everest. This time of year, the days become more sunny and dry.
Thus There are two seasons to climb Mount Everest one is traditional spring time that is pre-monsoon and the other autumn time (post monsoon).