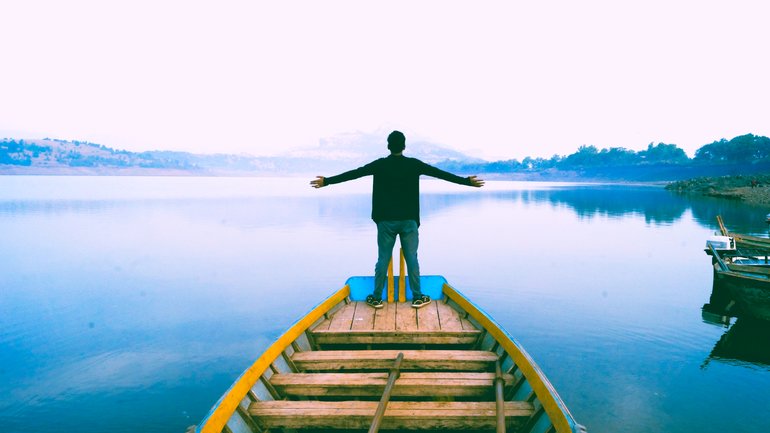 Travel mistakes
Travelling solo is the experience for a lifetime. You should do this at least once in your life.
I know I have said this in my every post of solo traveller but this is true.
I have learnt a lot by doing some mistakes while travelling solo. Here I've shared the list of mistakes that every first-time traveller frequently go wrong on their first solo trip.
Take that the cheat sheet of all of the great errors that I have made throughout the years, or I have seen different travellers giving.
You can learn from them and hopefully take a more pleasant and productive experience.
I'm not saying like you should avoid these all mistakes but you should keep this in mind before going for your first solo trip & surely there are few mistakes that are needed to be prevented.
1. Planning too much
---
Just think of why you're going for a solo trip. either it should be for taking a break, escaping from daily routine or it can be any other reason but don't take too much stress about How you're gonna be there? What you're are gonna do there?
What I mean to say is don't take "solo" part too seriously. Don't plan for every single detail. You're gonna be safe & happy there. Just go with the flow.
Otherwise, you'll be like "I have planned for this & that but nothing has happened as planned".
So, don't plan too much.
2. Taking suggestions from peoples who have never travelled solo
---
When you tell your friends & family that you're going on a solo trip & if they haven't experienced solo trip in their life then they'll be like "Hey don't go solo. It's not safe. The world is so cruel".
So, don't listen to them. They're the peoples who have never travelled solo & giving you suggestions for a solo trip. This kind of suggestions will fill your mind with negative thoughts.
You'll never see a solo traveller who'll discourage you for taking a solo trip.
So, be careful while taking suggestions from peoples.
3. Booking without checking reviews
---
Just imagine you've booked your hotel room just by checking images & after visiting there you're like "shit WTF". This is one of the most common mistakes every first-time solo traveller makes.
This is not only for the hotel room you should check reviews for flights, bus cabs as well before booking them because if you don't then you'll be in big trouble.
Lets take my example for my first trip I have focused on my budget for booking hotel without checking reviews I had booked that & after reaching there I got frustrated & was regretting for whole trip.
So, If you're a budget traveller then don't focus only on budget checking customer's reviews is must.
4. Posting stories in real-time
---
I like very much to post stories on Instagram & I think you also like too but posting stories in real-time can divert your mind from living & enjoying the moment.
Let's say you're at a great heritage site & rather than exploring about its history & culture you're taking snaps & posting it on stories. Then others will add comments & you'll reply to them & so on…
This means that you're enjoying your moment in the virtual world. Other than experiencing & having fun in the real world.
You can post your stories while travelling or at the end of the day but I usually prefer to post it while travelling from one spot to another because by regular posting I stay in touch with my family & it is also like utilizing the time.
5. Taking risk for saving money
---
For saving few money during travelling you can end up putting your life in risk.
What I mean is during the first solo trip I have booked my hotel room which was far away from the city centre because that hotel was more budget-friendly than the hotels that were located in city centre & somehow I got late at night to reach my hotel. No cabs were available to take me to the hotel. That time I felt like I've compromised on my safety of getting theft but by gods grace, I was safe.
So, Don't do this mistake of taking risk for saving few bucks.
6. Telling strangers you're on a solo trip
---
This is from one of the biggest mistakes every solo traveller often makes. I just want to say follow your instincts because sometimes you'll find some good strangers on your way or other solo travellers like you & then you can find new friends.
But apart from this, you'll also find some stranger that can take advantage of being alone on a trip. Like robbers or pickpocketers. Thay can also do scams with you.
So have a belief on your guts & think before you talk to the strangers.
7. Burying your head in your phone
---
Yeah I can understand as you're alone you'll feel little bored during your 1st solo trip & you'll try to keep yourself busy in your phone but what I suggest you is enjoy the world around you. It is more beautiful & big than the world on your phone.
I know it's not easy but I was very much addicted to my phone literally I used to check my phone every 5 minutes but now my attitude is changed towards my phone. So If I can do this then you too can.
Just take a look outside that box in your hand & enjoy every moment.
8. Forgetting your limits
---
You know your limits that after this much drink you'll not be able to stand properly or you can lose control on yourself. or let's take another example you know that after walking or travelling this much you'll get exhausted. If then also you haven't stopped doing that then you've forgotten your limits.
So, don't get too much involved in anything that you'll forget your limits because on a solo trip you're the only person looking out for yourself.
These are some of the mistakes that every first-time solo traveller often makes.
Thank me for these tips by sharing this post….