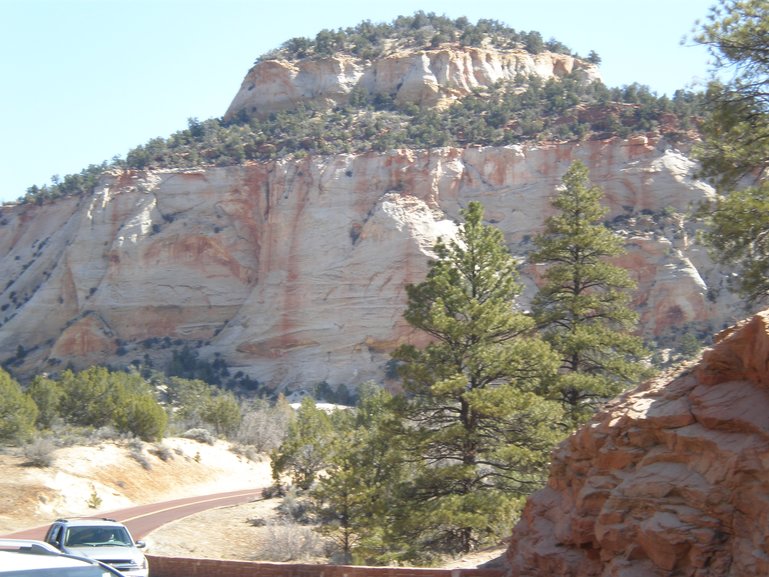 Springdale is a small sliver of privately owned land sitting in the entrance of Zion Canyon. While the site is not as impressive as Zion Lodge, it is nevertheless a spectacular setting and pretty much every motel in town offers some great views from the rooms.
Pros
---
Low off season rates. Quiet, well back from the highway. Nicely furnished, comfortable room. Good views, especially from upper floor rooms and river view rooms. Right in the heart of town, not that it matters much. There isn't much town to Springdale, just a handful of restaurants and 3-4 souvenir shops (we have occasionally found some good sales on Southwest Indian crafts-- pottery and silver jewelry) at the largest souvenir store.
There is a restaurant, one of the largest in town, right it front of the Bumbelberry Inn, between the front of the motel and the road.
Cons
---
Smallish rooms are a little crowded. The restaurant pretty much ruins everything on the menu by adding too much hot pepper-- a tasty exception is the wild game meat loaf.
Although the rooms are a tad better furnished at the Bumbelberry Inn, than at the otherwise comparable Quality Inn and Comfort Inn, its doubtful the Bumbelberry Inn is worth its higher price.