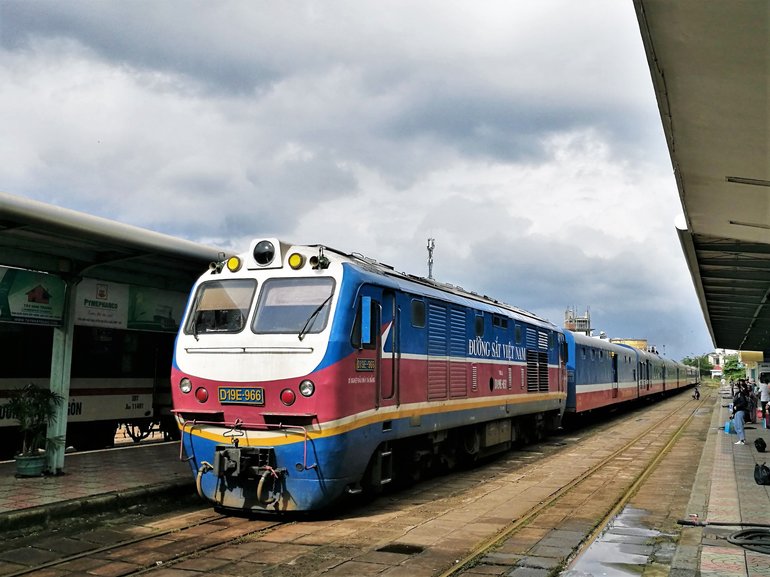 We stayed in Vietnam one month so we had the chance to travel by train for long hours. These trains are crossing the country from the North to South every single day. We chose to book a trip from
Da Nang
to
Nha Trang
which is a 10 hours journey.
About the train
---
Usually the night train has up to 11 coaches. And most of the time they are fully booked. What I liked a lot is that you can choose the seat based on your budget as well as your comfort level. There are hard seats, soft seats, room with 6 beds and room with 4 beds. The prices start from VND300000/ person (€12/person) up to VND900000/ person (€36/person).
Because it was an entirely night journey we opted for the first class sleeper, 2 beds in a room with 4. We chose a bunk bed to be able to see which bed is best to sleep in. 🙂 We paid for the top bed VND759000 (€30) and for the lower one a bit more, VND807000 (€32).
But overall I think it was really worth it as we didn't pay for a hotel room.
How comfortable was? And a bit about the facilities
---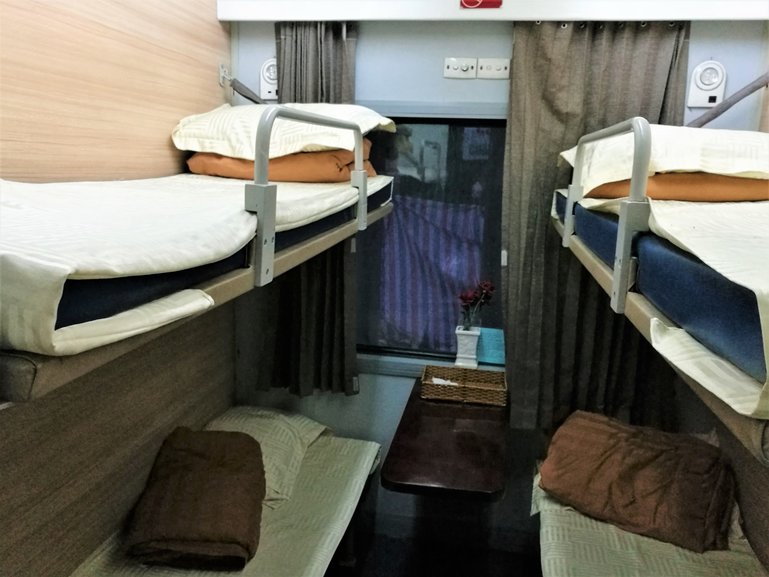 The cabin we had (that was in the last coach) had a normal size, big enough for 4 people. There is storage room for the luggage both in the lower and upper part of the room and the beds are long enough, at least for our height.
The mattress was comfortable, I think the bed sheets were used before but they were still clean (the train came from Hanoi). A pillow and a blanket are available and if you don't come with your own I can guarantee you that you are going to use them.
How to buy the tickets?
---
Because we decide quite spontaneous about our next destination we prefer buying the tickets online. The site we used in Vietnam was Baolau. It has the same prices as the Vietnamese railway company and gave us the opportunity to choose the seats.
The only difference is that we needed to pay about €6 for both of us for a service fee and a processing fee. But it was a real time saving.
Unfortunately, the Vietnamese railway website does not allow you to pay by card but you can always purchase the tickets directly from the train station.
Tips for a nice overnight train journey
---
Dress yourself well for a good sleep, choose long sleeves. It becomes cold during the night especially in the upper bed.
Use earplugs if your sleep is light. There are people coming and going especially in the train stations.
There is no WiFi in the train. So make sure you have movies already in your computer.
Bring some snacks and water with you. The food options are limited.
Be patient and don't get crazy if delays occur. At the end it is not only about the destination, it is also about the journey. 🙂
Create the moments you want to remember!