Bahawalpur is one of the most historic cities of Pakistan, with time it has developed into a metropolitan city which comprises a lot of historical places in Bahawalpur which is a source of attraction for many visitors. We are here with a list of 10 Bahawalpur famous places you would want to visit for sure;
Noor Mahal
---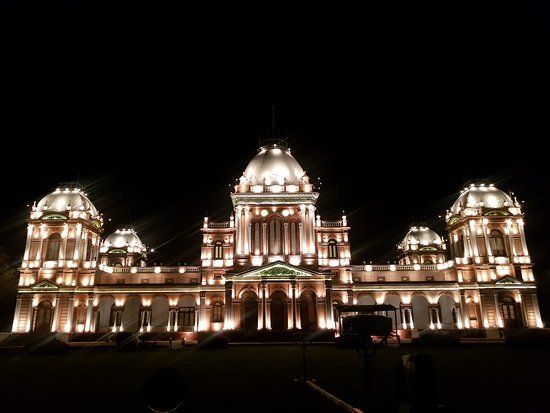 Located near Canal road, it was built by Nawab for his wife on a very big scale which comprises beautifully structured rooms, verandas, lounges designed by a modern Italian Architecture. The material used to build this mesmerizing palace was mostly imported from Italy and Palace.
Darewar Fort
---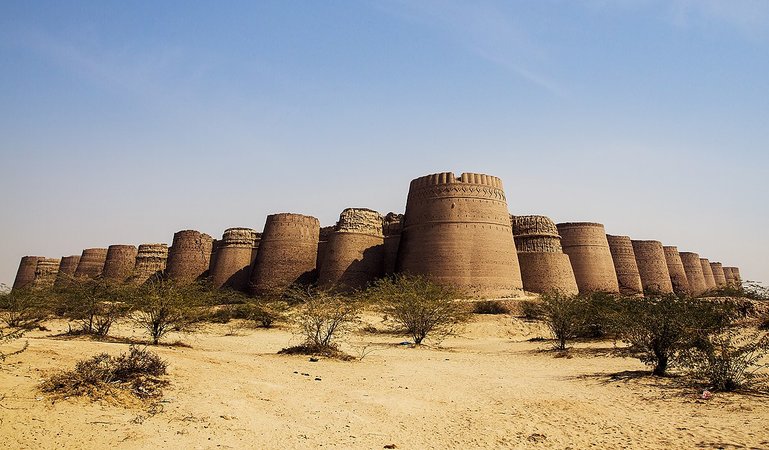 Located 130 kilometers south of Bahawalpur near Shadab Colony, this historical fort is worth a visit. These five-foot thick walls have forty bastions which can be clearly sighted all over the Cholistan Desert.
Darbar Mahal
---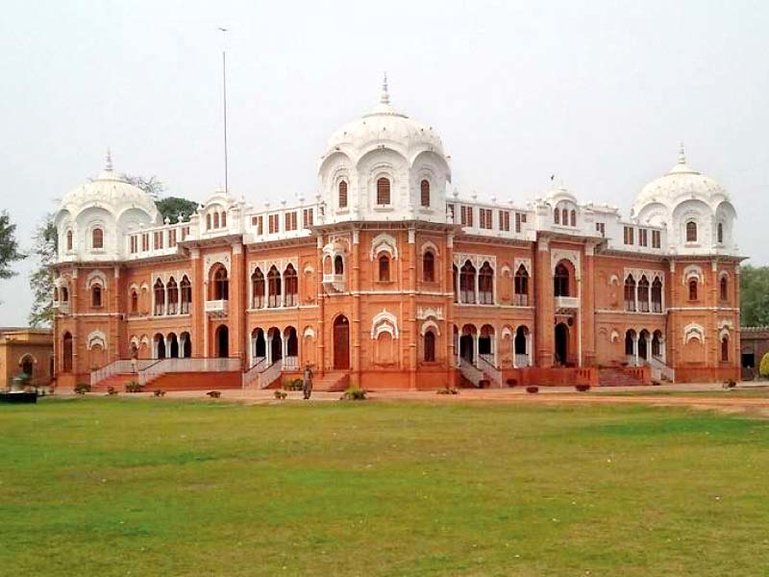 Darbar Mahal
This lies on the top of the list of Bahawalpur famous things. One of the most gorgeous and breathtaking architecture, this Palace was built by Bahawal Khan V for his wife near the edge of Darbar road.
Abbasi Mosque
---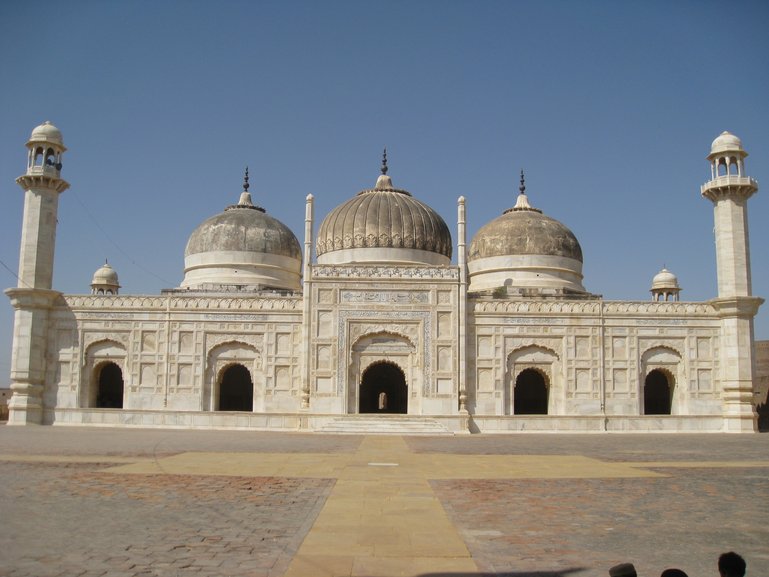 The Mosque is entirely made with white marble which makes it look the purest place in Cholistan Desert. It is right outside the Darewar Fort and is an exact replica of Moti Mosque in Delhi.
Tomb of Bibi Jawindi
---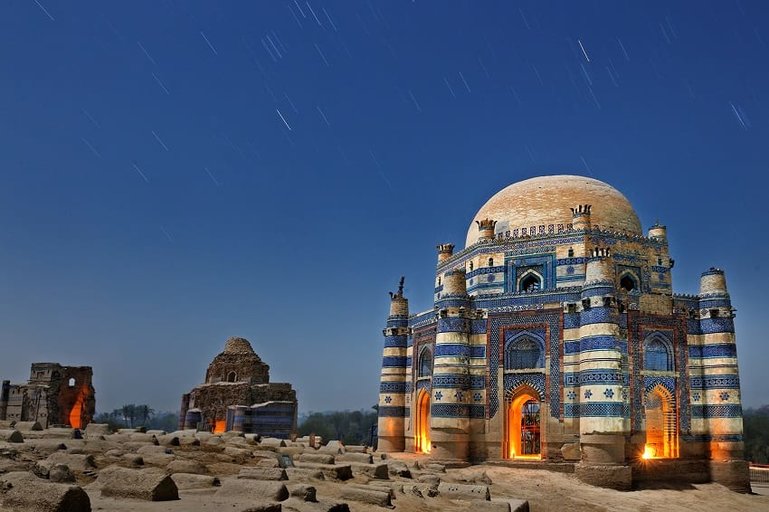 This historical place was built by an Iranian prince for Bibi Jawindi in 1493. It is not inside Bahwalpur, but in a nearby city called Uch which is well known for its Shrines and Sufi culture.
Lal Sohanra National Park
---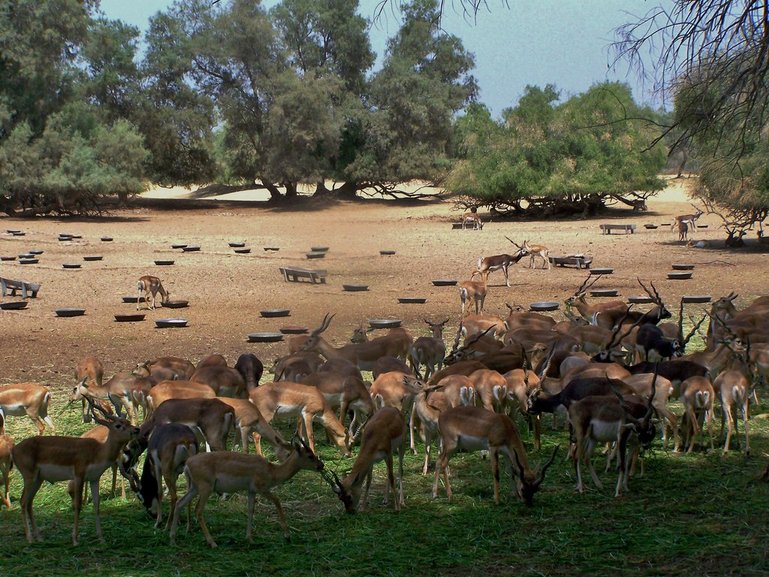 Lal Sohanra National Park
This park has been declared as a Biosphere reserve by UNESCO, it is known to be one of the largest national parks in South Asia. Built on 127,480 acres of land, the park comprises all kinds of animals.
Central Library
---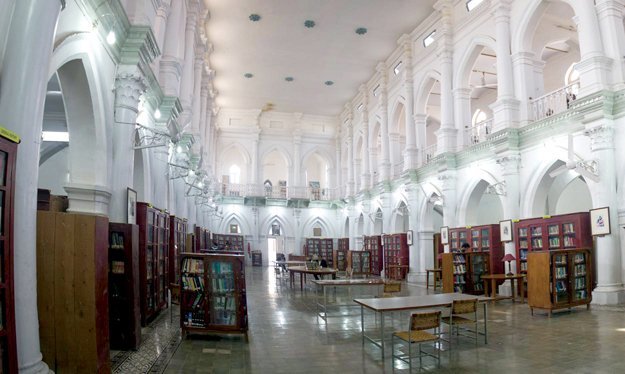 Inspired by the Italian designs, it is the second largest library in Punjab. The library is filled with thousands of books in all categories, especially historical wonders.
Gulzar Mahal
---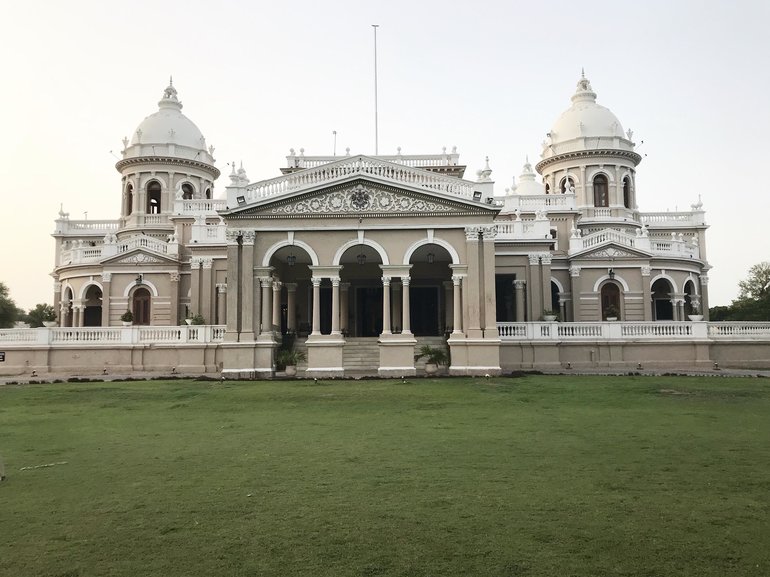 Gulzar Mahal
This Mahal has the architectural influence of European style and is totally worth paying a visit. It is well recognized as the first ever building in Bahawalpur to have electrical wiring set-up.
Sadiq Dane High School
---
Located near Satellite Town, the school is also known as Government Boys High School. This beautifully structured educational institution with a clock tower was established in 1911 by the Nawabs and is fully functional till this day.
Farid Gate
---
Bahawalpur was known as a city of walls with seven gates in the history. However, Farid Gate is the only gate that has managed to stand to this date and is a source making this city more beautiful and mesmerizing.
You can also find some amazing restaurants where you can have a taste of Bahawalpur famous food. As this city is a major attraction for a lot of tourists, there is a range of some well-structured and good hotels in Bahawalpur where you can choose to stay while you explore these historical places.