Starting July 1, 2021, Thailand becomes the first major Asian country to welcome international tourists - albeit only to its island paradise Phuket along with a slew of strings attached. So gone are the days of just showing up to your favorite beach resort with a backpack.
We're going to break it down to help you simplify things. Here are the Top 9 things you need to know before jumping on the plane. Similar rules will apply for Koh Samui slated for a July 15, 2021 re-opening.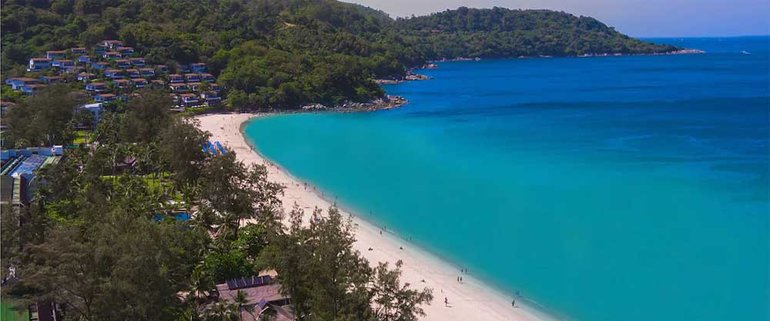 1. You Must Be Vaccinated
---
Only fully vaccinated travelers with a vaccine approved in Thailand or by the World Health Organization (WHO) can enter. The vaccine must be administered at least 14 days after its final dose prior to arrival. Please refer to the WHO website for a list of vaccine candidates and their respective statuses.
2. Your country must be on the list
---
Below is listed of countries that are designed low to medium risk as of June 29, 2021. It's important to note this list can change at any time without notice. Be sure to check with the Thailand authorities before booking your tickets!
3. You must first apply for a Certificate of Entry (COE)
---
Prior to the pandemic, travelers from most countries can enter Thailand visa-free with just a passport. However, as a way to control who comes in, when, and that all requirements are met, it is now necessary for all travelers outside Thailand to obtain a Certificate of Entry (COE). Click HERE to apply for or to find out more about the COE application process.
4. You must stay in Phuket for 14 consecutive days before traveling elsewhere in Thailand
---
Vaccinated travelers are required to stay in Phuket for 14 days before being allowed to move about the country. Moreover, passengers must stay in a single government-approved hotel for 7 consecutive days before moving to another hotel, which also will require a 7-night stay. There are no minimum stay requirements for those who do not plan on visiting elsewhere in Thailand but they must show an airline ticket for the departure flight home that matches the days of their prepaid stay at an authorized hotel in Phuket.
5. You must have Travel Insurance with Medical Coverage of at least $100,000
---
International travelers must have insurance covering treatment and medical expenses including those related to COVID-19 with a minimum coverage of US$100,000. The insurance must cover the total duration of stay in Thailand. Please contact your travel insurance carrier for rates and coverage details.
6. Your place of stay must be prepaid, and at a Goverment-Approved Hotel
---
The days of "winging it" in Thailand are over. Your accommodations in Phuket must be prepaid at a SHA-Plus property. And staying at a private residence is NOT permitted at this time. 'SHA' is a certification for businesses that meet the basic standards of hygiene and health safety for their products and services in accordance with the nationwide measures to prevent the spread of the Coronavirus Disease 2019 (COVID-19). 'SHA Plus' is a certification for companies/individuals which have received the SHA certificate and where 70% of the workforce has been vaccinated.
7. PCR Tests are required before departure, on arrival and during your stay
---
All visitors must obtain a medical certificate with a negative PCR laboratory result issued no more than 72 hours before departure.
At time of arrival at the airport, a PCR test (at passenger's expense) will be administered. Guest must remain on the hotel premises until a negative test result is returned.
Additional PCR tests will be administered on Day 6 (or 7) and Day 12 (or 13) by the Ministry of Public Health.
If you test positive for COVID-19, you will be transferred immediately to a designated hospital. Travelers are responsible for all medical / transportation expenses. Hopefully, this is covered your travel insurance.
On top of the PCR tests before and during your stay, you're also required to activate a tracking app or carry a tracking device throughout your stay to ensure you follow the travel parameters under the Phuket Sandbox rules.
8. You are free to move about the island (well, mostly)
---
Upon receiving your negative PCR test results (fingers crossed!), you are free to move around the island. However, there are some things to keep in mind:
Masks are required indoors and outdoors;
Temperature checks will be done routinely by various venues
The use of SHA-Plus restaurants, tour companies and taxis are recommended
There remains venue capacity limits and/or restricted opening hours; Curfews can be imposed on short notice as dictated by local conditions.
As mentioned above, a tracking app must be installed on your mobile device to verify your movements are in line with the COVID-19 rules.
9. So What's Next?
---
As the first Asian country to open its doors to international tourists, all eyes are on Phuket now. If all goes well, Thailand plans to expand these sandboxes to other popular tourist destinations starting with Koh Samui on July 15, 2021 followed by Krabi. Additional cities such as Chiang Mai, Krabi, Pattaya and possibly Bangkok may open up as early as Q4 2021. Let's all keep our fingers crossed!
For the latest information on Phuket Sandbox Rules and FAQ, please visit the Thailand Tourism Authority website.