Myanmar and Burma actually designate the exact same Asian country, with the same borders. Most resources, from travel guides to blog posts will use those both words interchangeably. But is there a difference between the two?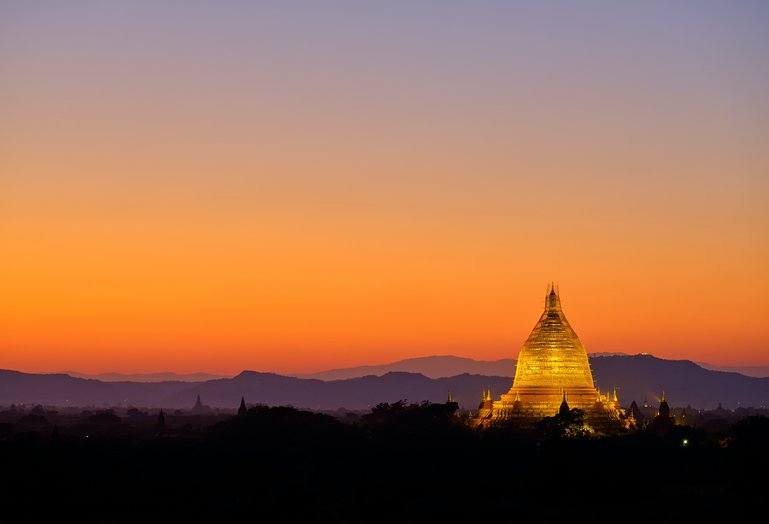 Schwedagon Pagoda, Myanmar / Burma
It all started in 1989
---
After a coup by the military junta, the country officially changed its name from the Union of Burma to the Union of Myanmar, but this new name never entirely caught up.
While both versions exist in Burmese, it's important to note that only the English name of the country was changed.
Similarly, the biggest city, Rangoon, was renamed Yangon, but both names are still used in English today.
English vs Burmese
---
In English, Myanmar and Burma may look and sound very different, but that's not the case in Burmese (the official language, which kept its name).
In Burmese, those two words have the same roots and a surprisingly similar pronunciation. Both have been used interchangeably since long before the 1989 events. Myanmar is more formal while Burma is used in everyday speech.
The changing of the English name has mostly a political meaning.
Possible motives behind the change
---
In 1988, one year before the coup, a series of nationwide protests (called the "8888 Uprising") started in Burma. Thousands of protesters were killed when the armed forces seized power. Those events received a worldwide coverage and associated the country's name at the time, Burma, to the slaughter.
A new name was also a way to break from a colonial past. The English word Burma having being used by the British during colonization (1824 to 1948).
Did you know?
---
There are nine different ways to pronounce Myanmar in English!
In a nutshell
---
Official English name before 1989: Burma
Official English name after 1989: Myanmar
Largest city's English name before 1989: Rangoon
Largest city's English name after 1989: Yangon
Capital city: Naypyidaw
Language: Burmese
Main ethnic group: Bamar or Burmese