Have you ever fancied going to Barcelona? It was one of those cities I would get around to in time but my friend insisted it was our next city break. I am so thankful she did, I fell in love! The food, the architecture, the people, honestly, it wasn't hard to fall in love with this city.
We stayed 3 nights in the Gothic Quarter and experienced a church service outside the Gothic Cathedral, toured around La Sagrada Familia, Park Guell, 2 hour walking tour with a local and a coastline cruise. I enjoyed everything and learnt so much, however my favourite part was the walking tour with a local. We were taken to several places around Barcelona and told amazing "stories" and facts about the different locations. I didn't know Picasso was supposed to be a womaniser! We were also suggested places to eat and drink and where to visit what weren't "tourist hot spots".
For food I highly suggest trying Restaurant Galu, an amazing Italian, the duck ravioli was simply the best pasta dish I've ever had. Also restaurant Momo had amazing food, I had the Chicken Adobado Skewers, no words can describe how amazing they were! My friend is vegetarian and loved her dishes too! I would suggest booking for both as both quite small places and they got very busy.
The metro is really easy to use with a little help of Google maps. We got a 72 hour metro for around 27 euros.
Let me know your thoughts on Barcelona!
Love Crazy travel woman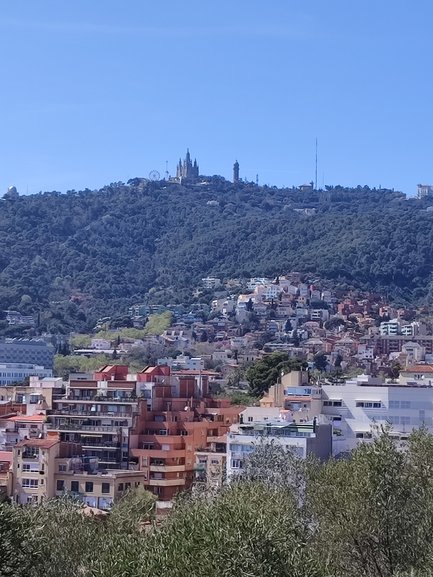 views from outside Park Guell