One of Thessaloniki´s magical plans are, undoubtedly, sunsets. Whether you enjoy watch the sun dip behind the horizon away from the crowd or you prefer a front row seat on a sand beach, prepare your cameras for such-an-Instagram-moment!
Heptapyrgion Fortress
---
Wander through the picturesque alleys of Ano Poli and the old houses with the blooming gardens until you reach the highest point of the Upper Town, the Heptapyrgion Fortress, and the unexpected openings to the panoramic view during sunset.
Port of Thessaloniki
---
With a vibrant lifestyle, crowdy day and night, the Port of Thessaloniki can be the favorite sunset spot for those who enjoy socializing all together.
The Umbrellas
---
Nothing pairs better with a sunset than …the Umbrellas! The city's favorite sculpture, almost "dancing" underneath the last rays of the sun! A unique photo memorabilia!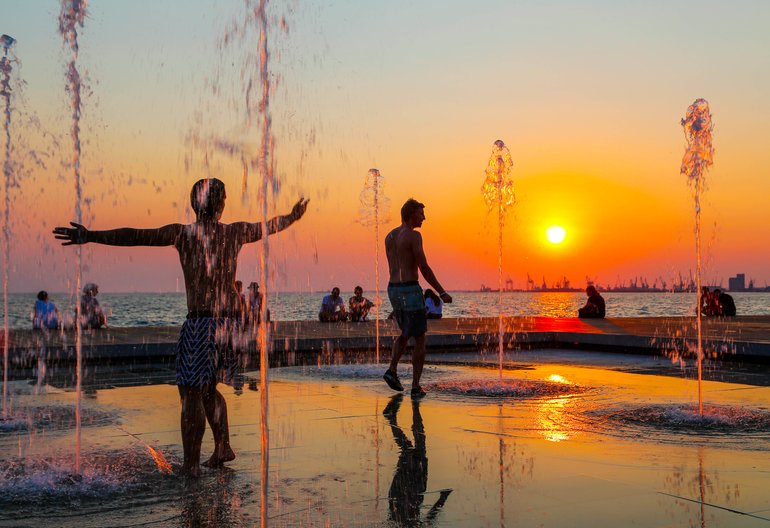 Krini
---
Enjoy a peaceful sunset at Krini's Marina where the sprawling coastline allows everyone to grab a seat to watch the spectacular light show unfold before their eyes. Make sure you have your cameras with you because that is definitely going to be such an Instagram moment!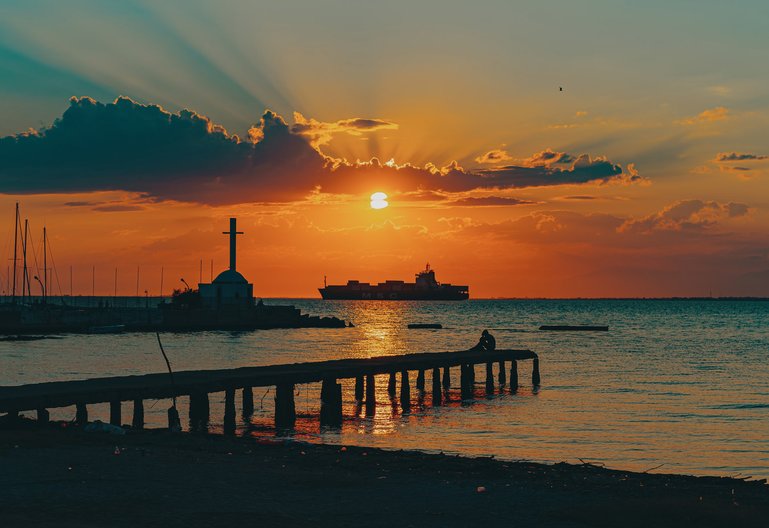 Thessaloniki Concert Hall
---
It's the colors of Mediterranean sun fading away into the sea, or the depth of the horizon touching Olympus the artistic touch of one of the most impressive city buildings that will make you fall in love and be overwhelmed with feelings the exact moment sun bids farewell to the city.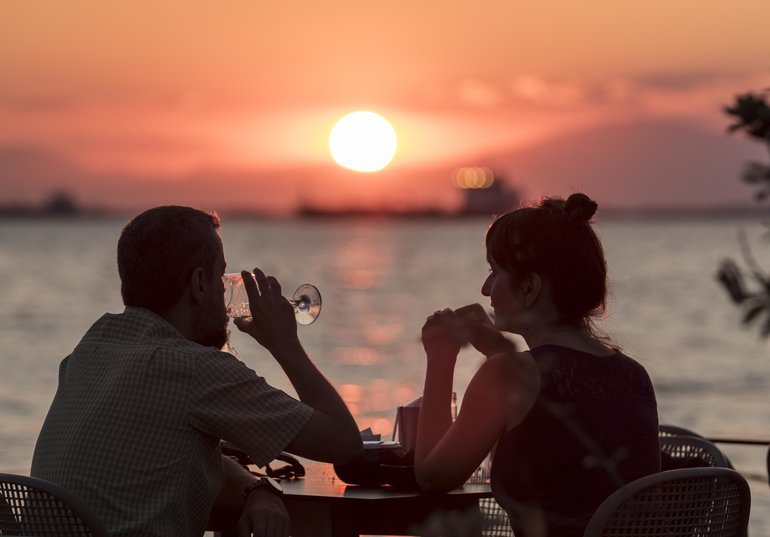 Mini cruise of the Thermaic Gulf
---
What about enjoying your drink on the cruise ships of Thermaicos Gulf while spying on the Comrade Pirates? The city lights reflect on the Thermaic Gulf and the upbeat music picks will make you smile while you're sailing towards the sunset.