Jean is a short scenic drive-- 20-30 minutes-- south of Las Vegas on I-15. Jean is on the NV – CA border. From the size of the gas stations in Jean, road trippers would be well advised to fill up the tank in Jean to escape at least one tankful of CA's higher prices. There are a handful of small-- compared to the Las Vegas strip-- casino hotels in Jean. We stayed at Primm Valley 3-4 times on our visits to Las Vegas to avoid the crowds and take advantage of the lower prices in Jean. Even though lodging and some food is remarkably cheap in Las Vegas-- casinos make their money in the casino, so they try to make lodging and food as inexpensive as possible to attract travelers, and there are places in NV with casinos that are less expensive than Las Vegas, such as Jean.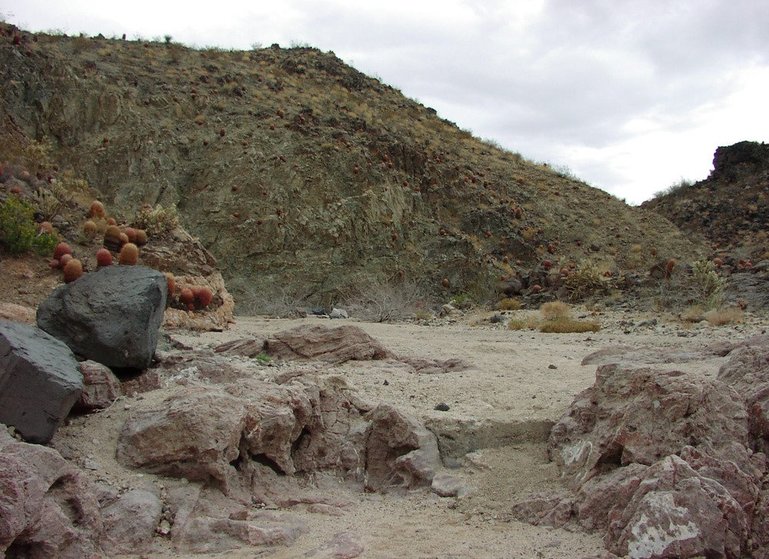 Mohave National Preserve
Prizm Outlets Mall in Jean is a bargain shopper's paradise. Bonny and Clyde's car, full of Tommy gun bullet holes fired by the FBI when the FBI ambushed and killed noted outlaws Bonny and Clyde, is on display at one entrance to the Prizm Mall (no blood stains).
The Mojave (Moe- hah- vey) National Preserve is not far south of Jean in CA. There is an uncrowded, paved road across the Preserve which offers good views of mountainous desert scenery, abandoned mines, ghost towns, and an outstanding crop of Joshua Trees. Technically, Joshua Trees are a Yucca, not a cactus, but absent close inspection, you will think they are a cactus, and they only grow in the Mojave Desert and some nearby areas.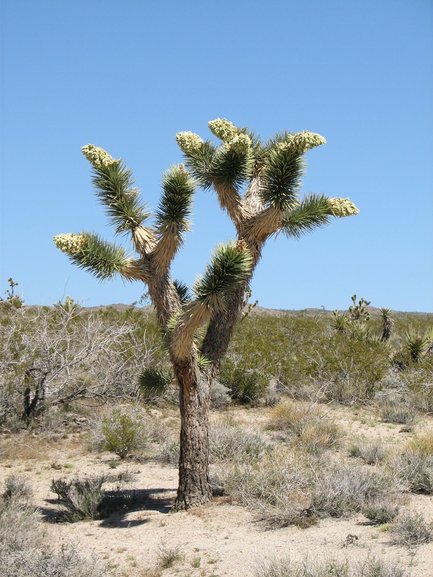 Joshua Tree