Ever get the feeling that long haul flights will always be unbearable? Me too! I've had my fair share of long haul flights and fortunately I have some tips for making a long haul flight that little bit more bearable because unfortunately they will never be completely bearable.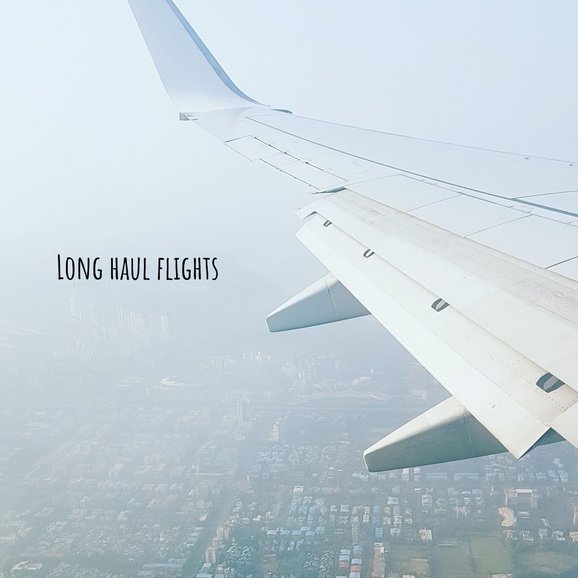 The first thing I recommend is to book a flight that lands at your destination in the morning. This is to avoid jet lag, so sometime before 12pm but not in the middle of the night at 3am! This way you can drop your luggage off at your accommodation and spend the day getting to know the area and getting to sleep late afternoon maybe 6pm earliest. Rather than sleeping on the plane through the day landing late afternoon and being awake all night. Do this and you will sleep all night wake in the morning and have adjusted to your new sleeping pattern almost instantly.
When booking your flight and taking into consideration the time at which you will land, you should also remember that cheaper isn't always better! It tends to be that the less you pay for a flight the less you get, e.g. less leg room, less in flight entertainment, and you also find that you will have more connections which you want to avoid because this means any sleep you get on board your flights will be broken leading you to feel more tired than if you'd had no sleep at all.
The second thing i recommend you think about is seat reservation. Should you book your seat? Some airlines charge extra and some include it in their price. Either way I do recommend booking your seat, this was you can make sure you aren't sat in the middle fighting for arm room. Or that you're not sat infront/behind the toilets being woken by every person that opens and closes the door, not to mention the smells. It is always worth choosing your seat!
Next we'll get to your clothes. What should you wear? You should choose something comfortable to wear that you also feel comfortable walking out of the airport in when you land at your destination. Personally I choose to wear leggings/yoga pants with an oversized t-shirt, it is simple and doesn't restrict any movement.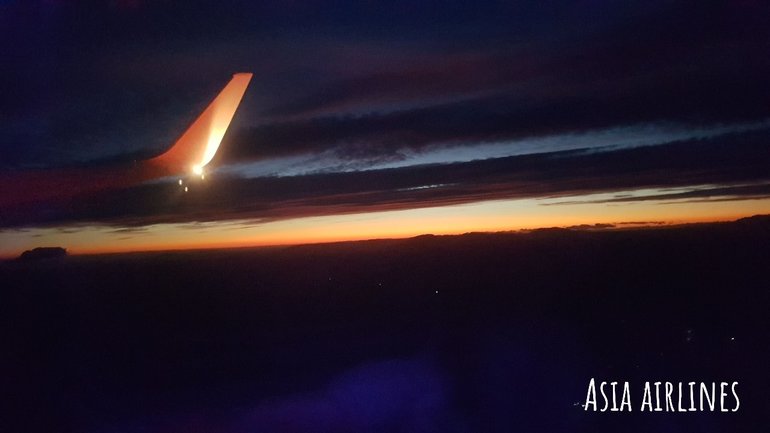 Now, cabin luggage! Keep it light! There are few things you need to take on-board a flight with you, the lighter and smaller the bag the more convenient it will be for you.
Packing list:
Earplugs
Earphones
Favourite snacks
Eye mask
Power bar to charge phone
Book either reading or activity
Lip balm
Painkillers
Pen
I also recommend packing some disposable hotel slippers just for comfort.
I also recommend storing your bag in the overhead compartments rather than under the seat infront of you, in economy you need all of the leg room you can get!
Another thing that helps is stretching your legs, whether that means walking around or just doing some simple leg exercises in your seat, like pointing your toes to stretch your calves or writing the letters of the alphabet with your feet. It just helps to keep the blood flowing.
The next challenge is trying to get some sleep during your flight! If you're a light sleeper like me you will be eternally grateful to your earplugs when it comes to sleeping. I find that the trick is to tire your eyes by watching a film or reading/writing then as you feel yourself slipping into sleep switch to your earplugs to block out all sounds. Works for me every time!
Most airlines do provide items which can really help such as a pillow, blanket, toothbrush and toothpaste. I do however still recommend taking your own travel pillow, better to be safe than sorry and they really do help with comfort!
Tha final thing that is so important especially in feeling good when you arrive at your destination is staying hydrated. That's with water not alcohol, as tempting as it might be to have a drink to ease your nerves or to relax you, it will only dehydrate you and leave you feeling tired and drained when you land. At any point in your flight you can ask for water, I recommend asking for some every hour whilst your awake, and have a bottle ready for when you wake up. It's better than caffeine with regards to leaving you feeling refreshed.