We were fortunate enough to visit some friends in Moscow, which to be honest, was not a city I ever planned to visit. We had 5 days there, and I have to say, it was worth it!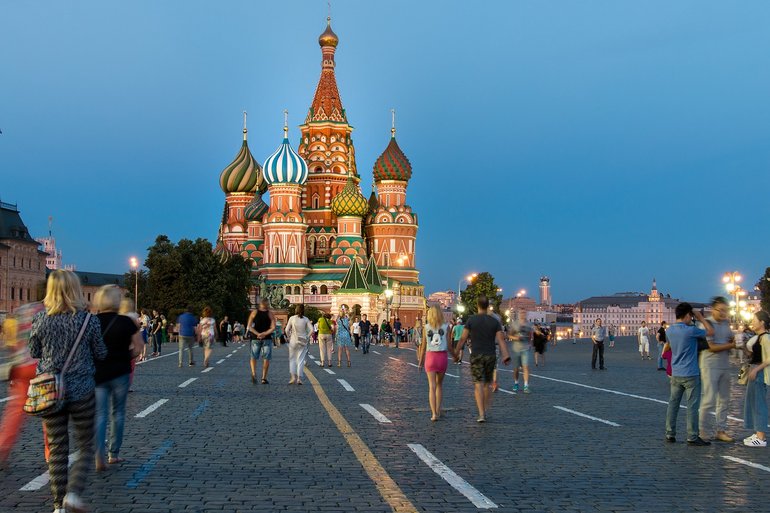 Red Square, Moscow, Russia
The flights are quite cheap to Moscow and there are direct flights from every German airport. The journey was painless. I did not want to get a rental car because traffic is quite horrible in Moscow.
Instead, I took the metro, with which you can reach any destination much faster than by car. And by the way: parking in Moscow is close to impossible. The city is divided into city rings, the closer you get to the center, the denser the traffic becomes. In the innermost ring, the Moscow life takes place (economy, culture, party) - everything is represented here. Insider tip: take the metro, avoid the roads!
My tips - what you should absolutely see in Moscow:
---
* Gum department store: The Gum department store is located directly on the Red Square. The department store GUM is a former department store and today a noble shopping center in the Russian capital Moscow. A must!
* Red Square: The Red Square is one of the oldest and the most famous square in Moscow. The Lenin Mausoleum is also located here, my next tip!
* Lenin Mausoleum: The Lenin Mausoleum is the most recent building on Red Square in Moscow .
* Moscow Metro: The Moscow metro is absolutely famous, there are wonderful paintings and murals at each stop, here we have booked a tour: tour of the Moscow metro
* The Kremlin: Again, we have booked a tour again: 3-hour, private tour: the Moscow Kremlin, that I can only recommend! We learned a lot about the city.
* St. Basil's Cathedral: Of course, the most famous cathedral in Russia should not be missed, highly recommended. The cathedral is also located in the Red Square in the center of Moscow and is one of the main attractions in Moscow .
* Gorky Park: A must in summer! Gorky Park is a Moscow amusement park on the right bank of the Moskva River, between the Garden Ring and the Sparrow Hills.
The city has much more to offer, just the well-known universities, museums or the Bolshoi Theater with the most famous performances in the world:
* Bolshoi Theater
* Lomonosov University
* Novodevichy Monastery
Is Moscow worth a trip? In general, for anyone looking for city trips, where you can also experience a lot around Moscow (large parks, castles from the old days and much more), shopping and sightseeing, museum visits and culture, there is something for everyone.