On March 16, I'll be traveling to Russia.
The process of obtaining a visa is long, frustrating, an extremely bureaucratic.
Follow the directions below: There are only 4 Russian consulates in the U.S: Houston, San Francisco, NYC, and Washington DC. This is for those who can't apply in person.
You're going to need 5 things.
1) Passport. Signed, and must have 2 blank consecutive pages, along with the fact that it must be valid for 6 months AFTER you depart Russia.
2) Visa support letter (invitation letter). This can be obtained though a hotel, hostel, or 3rd party entity. Your visa can be valid between 1 and 30 days. To be on the safe side, I made mine valid for 30 days, in case something happens. I got mine from waytorussia. Cost $30
3) Visa application. Can be filled out here: https://visa.kdmid.ru. please ensure your entries are 100% accurate.
On the question where it asks to name every country you've been to in the past 10 years, just list the countries you've traveled to in your current passport.
4) Passport photos. You can obtain these at any Walgreens or CVS Cost: $15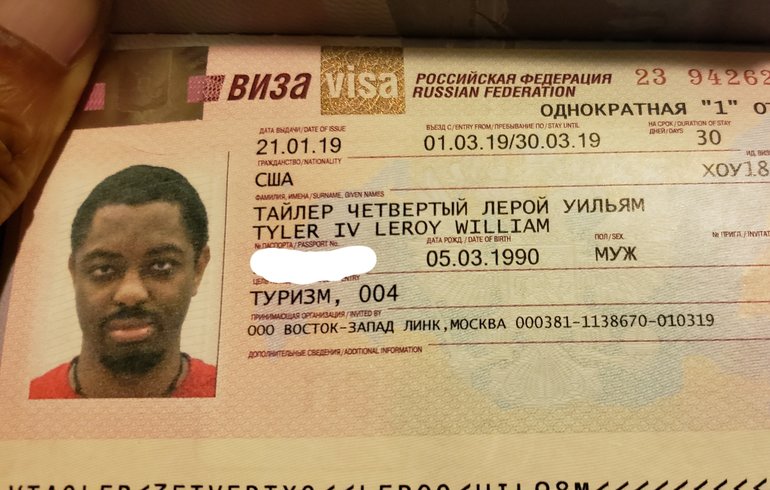 My Russian Visa is valid for 30 days
5) Order form from visa agency. I used visaexpress.net. All of the fees are listed Additionally, you'll need compulsory travel insurance. I got a policy through allianz. Between all of the consular and government fees, priority mail, the support letter, and the photos, total cost was $378