I know that a trip to Russia may not be on the top of most peoples bucket lists, but if it is on yours. Here are a few tips that I learned will be in Russia for three months.
First, like the rest of western Europe, Russia has a well-established train system. The downside that I found out is that most of the country is not very friendly for travelers that don't speak Russian. St. Petersburg and parts of Moscow being an exception.
While in Russia I traveled from Moscow down to Voronezh, where I spent most of my time. Before heading home from this work trip, I know that I had to do a little exploring. So I caught the train and headed north. The first mistake I made on the first leg of my trip north was letting someone else book the train ticket for me. Consequently, I wound up on a third class car, crammed into the very small top bunk. On the plus side, the ticket was very cheap. So it was a trade-off.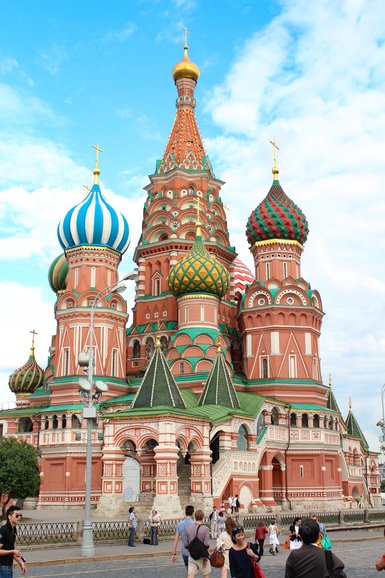 The journey started out great, getting to see lots of the very diverse landscape of this massive country. One thing you have to remember when traveling by train is, that it will not be a fast trip. I must note that my time in Russia was pre-Sochi Olympics, so the rail system was a bit slower and out of date. Now Russia has High-Speed trains that run between several major cities. I was not lucky enough to be on such a train.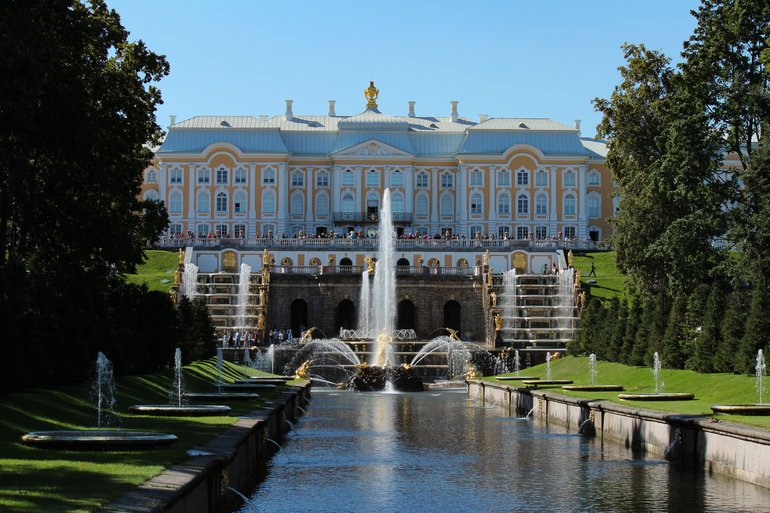 Peterhof Palace St Petersburg
I boarded my train in Voronezh headed north to St. Petersburg. All was good, the train rolled on through the night. Even in third class, the overnight trains serve food but it's about like airplane meals. So it might be a good idea to bring other snacks. Now if you are smarter than me you will book a First class ticket and then you will have access to the dining car and much better food. The next morning after getting my legs un-crapped, I noticed that the sun was rising on the same side of the train that is set on the night before. We had spent most of the night traveling South instead of North! I did finally make it to St. Petersburg and had a wonderful time exploring this colorful city. It definitely stands out from the rest of Russia with its heavy western European influence on its architecture and culture. Getting around St. Petersburg is very easy as it is a major tourist destination. So lots of the signs are in both Russian and English. Most of the main sights and historic points are within walking distance of each other, which is very convenient.
On my last night in Russia, a caught the train back to Moscow to fly home. This time around I booked my ticket and made sure to get a better seat.
The main and best way to book train tickets throughout Russia is to use the website russiantrains.com. This site lets you book trains between the major Russian city, to western Europe and the Trans-Siberian trains.
Remember to be without fear to Break out and Travel!