I stumbled upon the Dolomites when I was lying in bed, scrolling through the pages of Instagram, doing my double-tap routine and attempting to make myself sleepy before I cashed in my daily snooze dimes. Feeling rather inquisitive, I clicked on the location in the top right corner above the picture and felt my obsession become increasingly profound with every picture that popped up on my feed. Instantly I was as far away from being sleepy as you could imagine. I also became very aware of my newfound need to visit and hike the magical trails of this incredible Italian niche. And with that, an almighty metaphorical splash transpired as my dive into Dolomites research ensued.
I researched a lot before I left for the Dolomites. A LOT. But, for as much research that I did, I feel like sometimes you just need to visit somewhere to truly unveil many of the hidden treasures of that place. It's a bit of a catch 22. How can you know everything about a place when you haven't actually been to that place in the first place?
Well, I'm here to help.
I've devised a list of things to know (and wish I had known) before you visit the Dolomites. I'll also include some of the trails that you really shouldn't miss either!
1. A Car, Whilst Handy, Is Not Essential
---
Trust me, I know how wondrous a road trip through the sprawling meadows, alpine villages and winding mountains in the Dolomites sounds, but the public transport available in the Dolomites means you can have most of these beauties without the hassle of car rental. It should be noted that if you're into hoping to catch the soft morning light, very short on time or an early bird not wanting to be constrained by a bus schedule, renting a car is probably the way to go.
During the summer months (June, July and August), many bus routes connect all major villages that lead to many of the key hiking spots. Cable cars also resume their slow climb to upper plateaus affording easy access to the high-altitude trails. Once the summer months fade away, getting around may be a little tricky because the services start to slow down and become less frequent. But, fear not, it's not entirely impossible. Just make sure you keep an eye on the timetables and take note of the seasonal changes.
2. Choose Your Base Wisely!
---
The Dolomites occupy a large chunk of northern Italy and there are a few airports you could fly in to. Verona, Venice or Innsbruck airports are all two to three hours' drive away from the main hub of Cortina d'Ampezzano.
If you're not planning on dipping your toes into wild camping, then it's essential that you put some thought into where you're going to stay! Both Cortina d'Ampezzano and Ortisei both lie in the heart of the alps and don't require a lot of travel to reach the hiking trails such as Tre Cime di Lavredo, Lago di Sorapis and Passo Giau and Seceda and Alpe di Siusi, respectively. You could always stay at one base for a few days and then switch it up and stay somewhere else as well.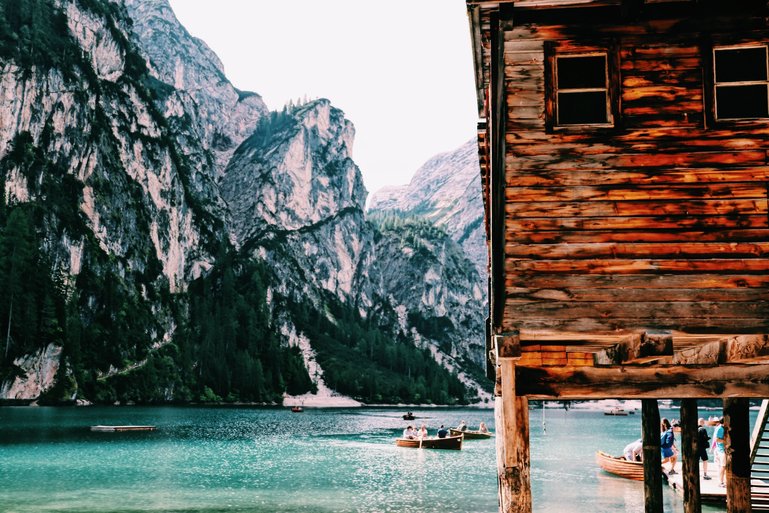 3. Visit in Spring and Autumn
---
Like everywhere in Europe, Summer months often equate to an influx of tourists into the area, overcrowded trails and overflowing rifugios. My visit in autumn was almost perfect! The temperatures were a little milder, the locals a little more pleasant and we had the feeling of having the place to ourselves everywhere we went. The only thing I would have changed is the amount of warm clothes I packed to take with me … turns out it does get very cold when you're camping in the middle of the alps. A better tent and warmer sleeping bag wouldn't have gone astray is all I can say!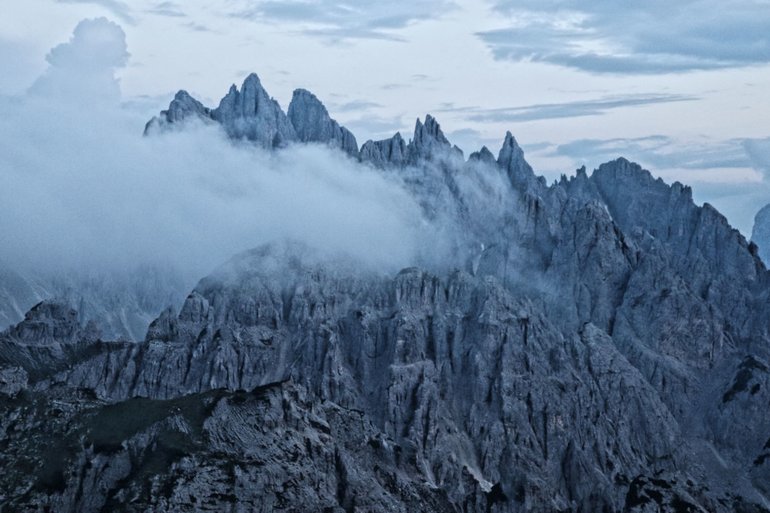 4. The Hiking up There Is the Best in The World
---
I'm not even exaggerating. It is phenomenal. The landscapes on offer are seemingly endless. They'll leave you wanting to explore. It's not a place where you go and sit idly. With spectacular views in every direction, trails that weave through forests, across sweeping green valleys and beneath some of the most impressive rock formations I have ever seen, it's the perfect playground for hikers and lovers of outdoor adventures. Even the most stubborn city escape folk will be converted by what's on offer in the Italian alps.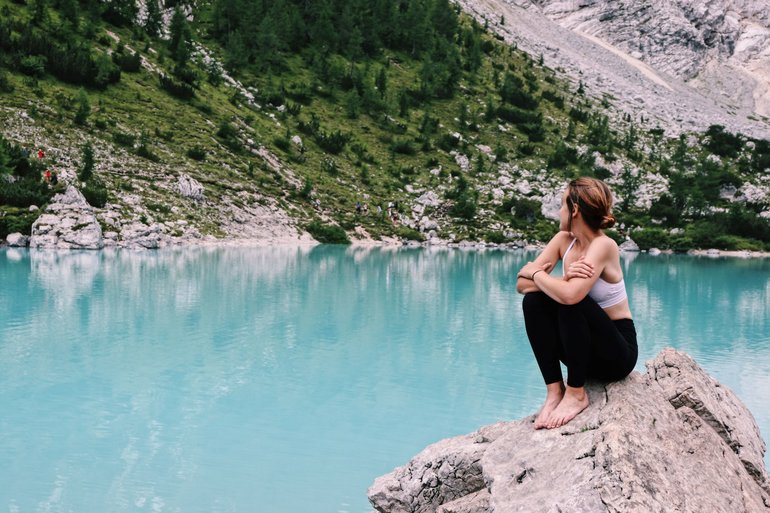 5. Stay Overnight in A Rifugio
---
Dotted in between the trails are log cabins (called rifugios) where you can grab something wholesome to counter ravenous appetites, sleep for the night and wake up with some of the best views over the alps. They are buzzing in the summer months so be sure to book early. It's best to call as they are often very busy and emails may go unanswered.
One of the drawbacks of travelling to the Italian Alps in late autumn and winter is that these mountain rifugios start to close their doors to visitors as the winter months approach. Some of the trails also become quite treacherous and you may need some sturdy hiking experience under your belt if you're looking to tackle them.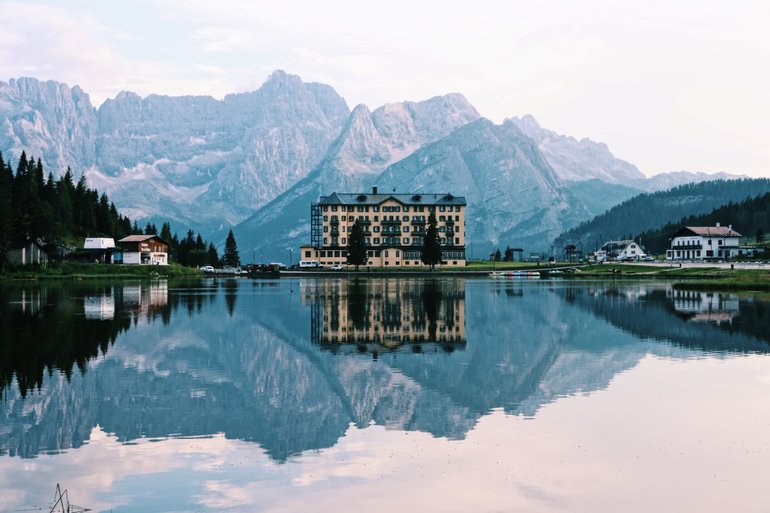 6. Hike Hut to Hut
---
Why stay in just one rifugio when you can stay in many!? The best way to escape the crowds is to get up and start the track early and to get off the main hiking routes. They are a number of amazing multi day hikes that allow you to hike hut to hut and let you really immerse yourself in the beauty of the Dolomites. You will probably have to do some research, map out each of the rifugios and check their availability before you embark such routes though!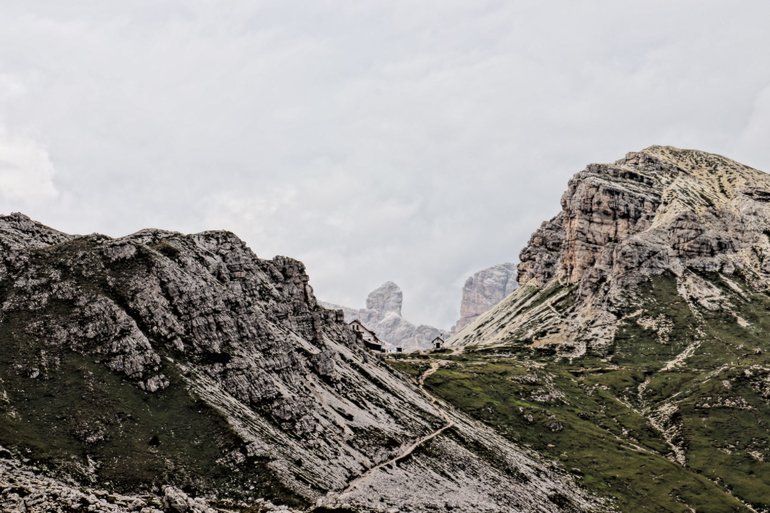 7. There's Much More than Instagram Would Have You Believe
---
Instagram had me believing that this stunning piece of Europe was composed of about ten ridiculously beautiful locations (and I was totally okay with that). But I quickly realised that there is SO much more than these overdone perspectives. The massifs are larger than life, forests are filled with colour and enchanting silences and the area that exists outside the tiny panorama captured by camera lenses is more beautiful than you could imagine. I understand that 'Instagram spots' will form the basis for so many people's itineraries (myself included), but I encourage you to also seek out other places for their collective.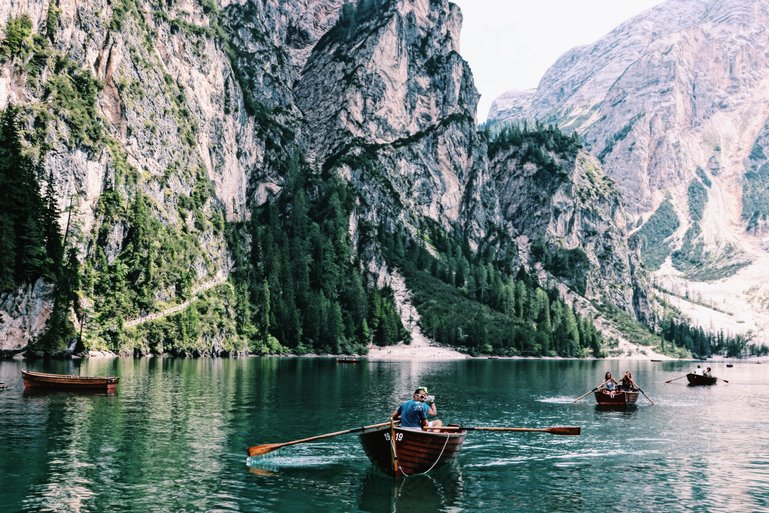 Pragser Wildsee
Stay wild,
Nat xx