Florence is one of the busiest tourist destinations in Italy. Most people arrive eager to visit its main museums, stroll on the famous Ponte Vecchio and gaze at the beautiful panorama from Piazzale Michelangiolo. Peak season (June-October) may disappoint some seasoned travelers since most of what you'll encounter are streets crowded with tour groups, long lines and busy museums with people looking at the artwork through their phones. July and August are especially tricky. Because these are summer holiday months, most locals close business and leave the city, so you may find many restaurants and shops closed at this time of the year.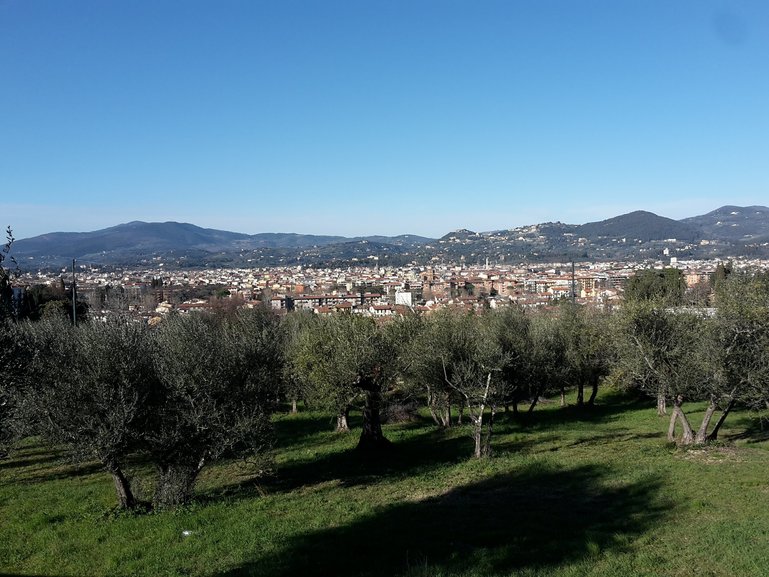 Seeing Florence from a different angle from Pian dei Giullari
I don't make a good tourist myself. I have little patience for standing in line to get into a museum, shopping is not for me and trudging through crowds is my worst nightmare. I rather be outdoors, in the middle of nowhere enjoying the peaceful silence or admiring a stunning landscape with a good friend. If you're more like me, I'd suggest you explore Florence off the beaten path or even take off for a day hike. There are several options reachable from the historical center, including the Walking City trails that will lead you to less visited (but just as beautiful) neighborhoods such as Pian dei Giullari, Bellosguardo and Castello.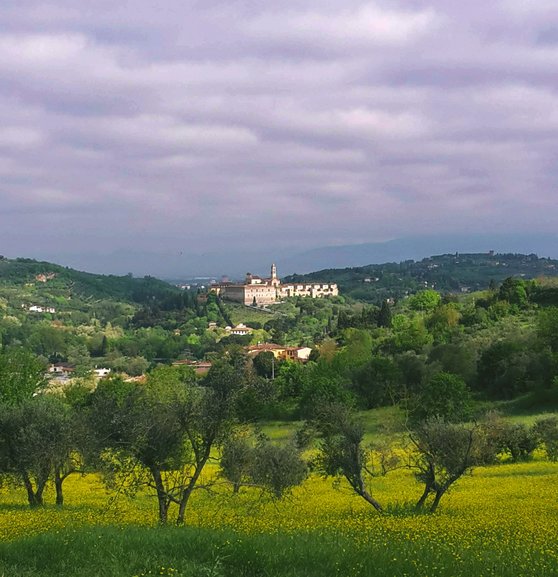 It's an easy day hike to get to the 14th century monastery of Certosa del Galluzzo from Florence
For more adventurous hikers, the Anello del Rinascimento, or Renaissance Ring, takes you on a 100-mile loop through the gorgeous Florentine countryside while hitting many quaint towns and historical sites.

Stunning Views of the Florentine Valley on the Renaissance Ring