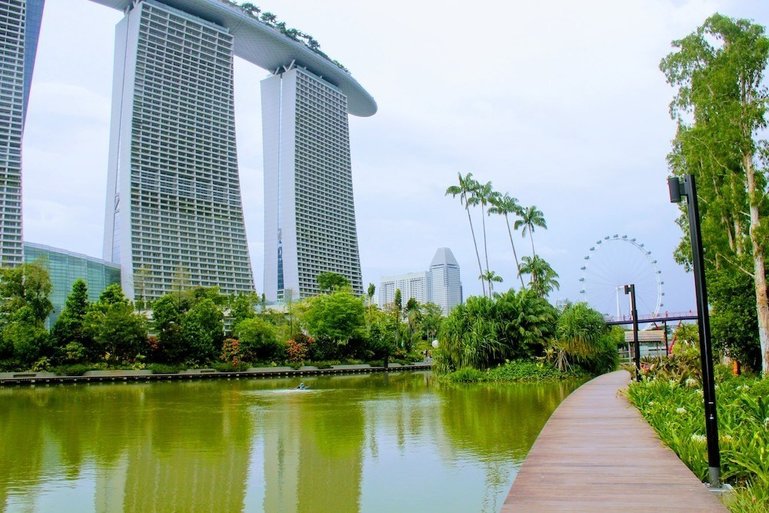 Yes, the common question we used to get when we talk about Singapore. Actually, it is very difficult to answer but let me try to give some idea in case you are looking for a generic information.
Note : All below mentioned amount are in Singapore Dollars (S$), as of November 2020, 1 SGD = 0.74 USD.
Accommodation
---
I will talk about expats first; If you are an "average living" guy, rent for a (2 or 3 bedroom) HDB or condo unit (flat/apartment) will vary from S$1600-2000 in suburban area; and S$ 2000+ if you want to live in city centric area. If you are staying with a big family, search for bigger units with 4-5 bedrooms. (as you need to register each and every member staying in an apartment under Government records).
If you are a bachelor, then search for individual rooms like master room or common room which you can get by 500-800 S$ per month (with or without utility). You can even search for a room by sharing with another person but keep in mind about your privacy and other comfort zones.
Try your luck by searching in gumtree, 99.co, carousell, iProperty, PropertyGuru, iBilik, livesg, rentinsingapore etc. Even you can find room or house via facebook marketplace. Please note, it would be great if you can search and fix one by yourself, otherwise agents will charge you half month as agent fee.
Are you a visitor?
---
Normal hostels will start S$25 but shared room and shared bathrooms. And normal hotel rooms (with bathroom) for S$60+ in an average hotel. Budget hotels will be start from 80-90+ depends on the location you want to stay. Consider cleanliness and amenities when you are going for cheap hotels.
Utilities
---
Expats, you have to reserve some S$200-400 for your utility bills, something like below.
PUB (Electricity & Water) : S$50-100
Internet : S$29.90+ (broadband starts from 29.90S$ for 500mbps connection)
DTH/IP TV channels : S$20+
Gas : S$30-60
Misc expenses : S$100++
Hey visitors, if you are staying in hotels, nothing to worry, most of them will be facilitated with wifi+internet and it will be free.
Transportation in Singapore
---
That's the great thing in Singapore; the public transport is awesome here. You have multiple MRT, LRT, Bus lines and you can reach every part of Singapore by these public transport facilities. And the best part is that, every public transport systems are interconnected at multiple points and you walk less to reach your destination. An average ride in a public transport (MRT, LRT, Bus) will cost you S$1-2 for a short trip.
So it doesn't matter wherever you are staying, you can easily reach your office or schools by public transport in Singapore. But yes, the time matters; if you are staying in Punggol and your workplace is near One North, then it will take 60-90 minutes to reach by public transport. So consider this when you searching for new house or room.
Singapore also famous for best taxi services but it is bit expensive compared to Malaysia. Taxi drivers always follow the meter and you will not face any issues like haggling or fixed fare bargaining. Also remember to use Grab, Gojek, Comfort Taxi etc. Please see Singapore Taxi Apps.
Food
---
Singapore is one of the food hub as you can get all Asian and other region tastes around – from street food to roof-top restaurants. A basic meal will range from S$4 – 8 in a good court/ street hawker shops and will not exceed more than S$10. If you are an average foodie – with consideration on your savings either as a visitor or expat – I will say, you can survive by S$15-20 per day – Breakfast, Lunch, Evening Coffee and a light dinner.
Of course, we know expats are here for saving money and will choose cooking at home rather than outside food. If you are a person interested in cooking, you just need to budget S$400+ for your grocery/vegetable purchase.
Weekend Activities?
---
Singapore is a great place for nightlife and shopping and that's where you will loose your control on your budget !
If you are a person who is interested to have some "stress release" on weekends, please make sure you have some S$200-400 in your budget for weekends. Average pubs/kitchen bars will cost S$40-80 for a visit and western pubs will be more expensive.
Enjoy Singapore !