Penguins are possibly not the first thing you think of when talking about Cape Town but I love them and getting the chance to see them in the natural world and be up close was an opportunity I couldn't miss. So we set of on a scenic drive from Cape Town over to Simon's town (about 30mins) where you will find Boulders Beach, home to an African penguin colony and one of the few places in the world where you can swim in the sea with these wonderful birds if you wish to do so.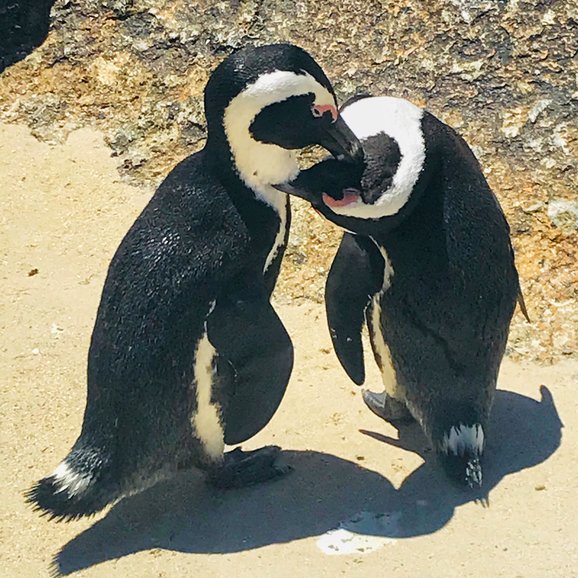 The colony falls under the protection of Parks in South Africa and so requires a conservation fee to gain access. There is a choice of a viewing area and a beach to observe the penguins. (see website for entry times and fees https://www.bouldersbeachlodge.com/). Well worth the fee as once there, you can watch the penguins playing in the waves and relaxing on the rocks.... posing for pictures it seems. You can even approach them as they waddle about on the beach and sit next to them on the rocks...they seem to find it easier to climb them than the humans and seem to be comfortable around us if we don't invade personal space.
Important to note: They may seem like cuddly creatures (and they are very cute), but do not feed or touch them is the warning that is given, although you can get up close to them it is best to keep a bit of distance as they will defend themselves and the little ones if feel threatened so a selfie for your Instagram is probably best with a little space between you. Also the area is there home and getting too close and being invasive of space would be seen as possibly a violation of conservation efforts.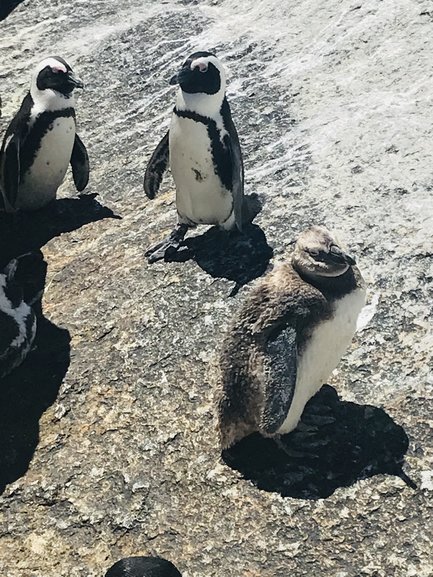 Boulders Beach is a great swimming area, as the boulders shelter it from winds and strong currents. You can picnic on the beach, and there are restaurants in nearby Simon's Town and the beach wasn't too busy as a lot of people seemed to watch the penguins from the viewing platform so it was nice to sit and relax. Enjoy the penguins and respect the area.
visited in February 2019 (dreaming of getting back soon)
Nick - The Thoughtful Traveller