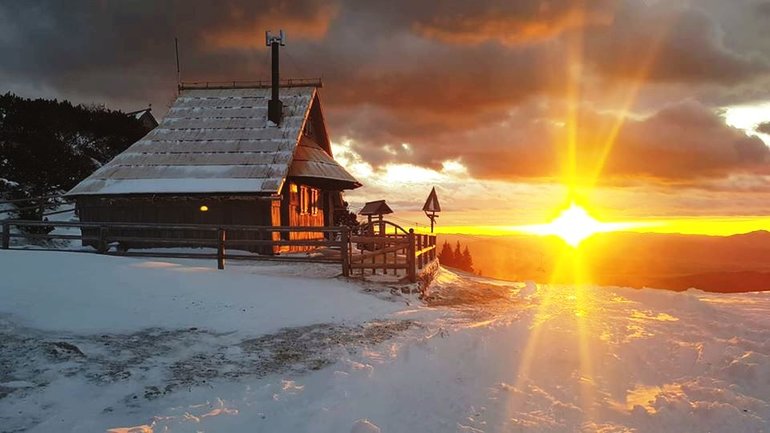 Huts of Velika planina (Photo credits: Velika planina Resort)
Slovenia is a perfect destination to explore in the winter. You can visit many winter sports destinations just to admire the views or for easier walks. Or simply to relax in the quiet, natural setting. Here's our top 5 picks!
Velika planina
---
Velika planina is the scenic high mountain plateau and the site of one of Europe's few surviving high mountain herdsmen's villages. It is a popular hiking destination in the summer, but it is also stunningly beautiful in winter, when it is covered in snow. Velika planina is accessible by aerial cable car, and on foot, via a number of popular mountain routes.
For renting a cottage contact Velika planina resort or Fairytale Velika planina, or see more cottages here!
Kranjska Gora
---
During the winter, Kranjska Gora is busy with visitors who ski and snowboard in the resort of Vitranc. But this cute alpine town also offers lots of fresh air and winter idyll for those who prefer to walk around and enjoy a great scenery.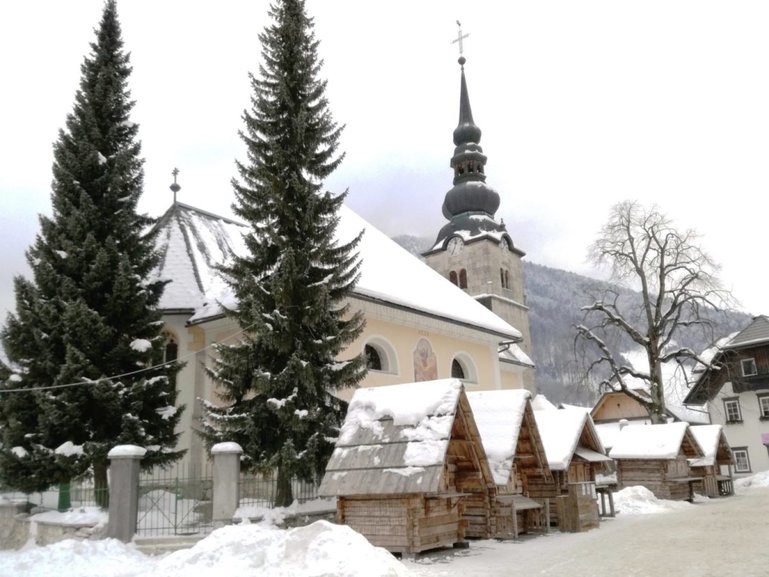 Kranjska Gora is Slovenia's renowned winter resort, embraced by the Julian Alps.
Pokljuka plateau
---
The forests and meadows of the Pokljuka Plateau offer plenty of walking trails and winter-sports facilities. It's a fairy place to visit in winter when there is snow, just to enjoy the sounds of silence and own footsteps in the snow. Squirrels running from one tree to another on a white landscape are included in this winter experience.
Mojstrana village
---
The picturesque village of Mojstrana rests in one of the most stunning locations in Slovenia. It is one of the entrances to the Triglav national park from the north and has been known for its healthy climate for many years. Here you can enjoy the many outdoor activities or simply relax in the quiet, natural setting. You can visit St Clemens's chuch, the Slovenian Alpine museum, and see very old authentic houses.
Peričnik waterfall
---
From Mojstrana you can continue to Vrata valley and stop at Peričnik waterfall. In the winter when the waterfall freezes, it's absolutely a spectacular experience!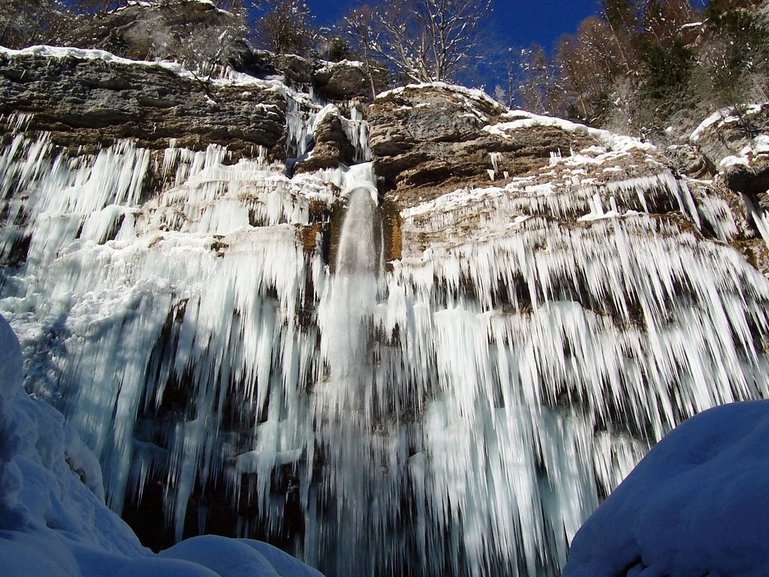 Frozen Peričnik waterfall.