Bournemouth is only a 2 hour drive southwest of London. It's a very easy drive, once you join the M3, you just keep going straight towards Southampton. For affordable and flexible car hire, you can find great prices with Zipcar and Drivy. There are trains from London to Bournemouth but are often pricey starting from £40pp single ticket depending on how far in advance you book. Another cheap transport option would be to book a coach with National Express, return tickets can start from £13pp London Victoria to Bournemouth Pier.
Bournemouth makes a great staycation destination, very easy to get to and there are cheap means of transport available be it car hire or coach. During peak season June to August when it's often expensive to arrange last minute travel plans to popular destinations such as Greece, Spain and Portugal. You can get a similar experience from this beachside town with the array of stunning beaches including Boscombe beach, Southbourne and many more. For nightlife, central Bournemouth have a selection of clubs, bars and restaurants offering a good variety of evening entertainment.
Aruba Bar is a gastropub by day, nightclub by night! We went on a Friday and it was old school RnB/Funky House all night! A friendly vibe, cracking atmosphere and a packed dancefloor...what more could you want? The Caribbean theme also helps create a real holiday vibe, it really doesn't feel as though you're in the UK. The cocktails are also on point.
Shoreline BNB is a cosy and homely little spot in a great location (within walking distance of Boscombe & Southbourne beaches). We stayed in a lovely double room, the decor was crisp/white and the room itself was spacious with an ensuite. We opted for the delicious Full English for breakfast, it costs an extra £6.50 per person and is served in their beautiful, traditional dining room. The pristine white table cloths, wooden chairs and polished cutlery make coming down for breakfast not only a joy but an experience.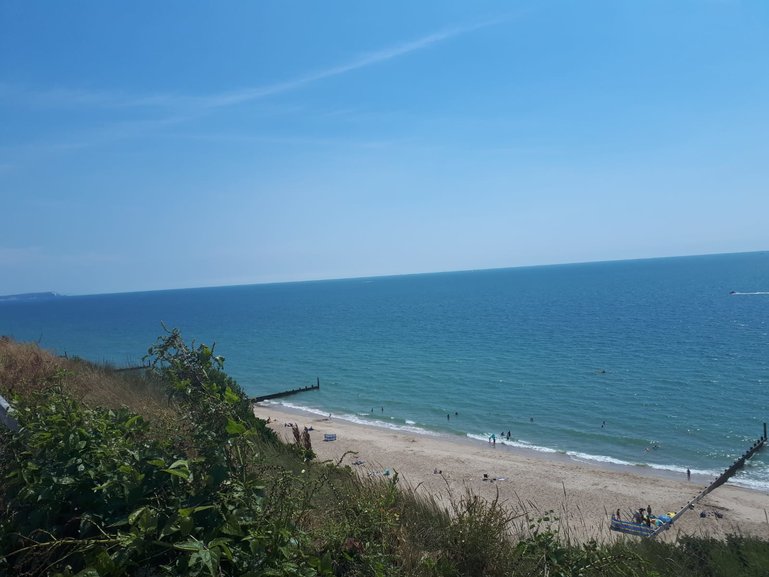 Boscombe Beach