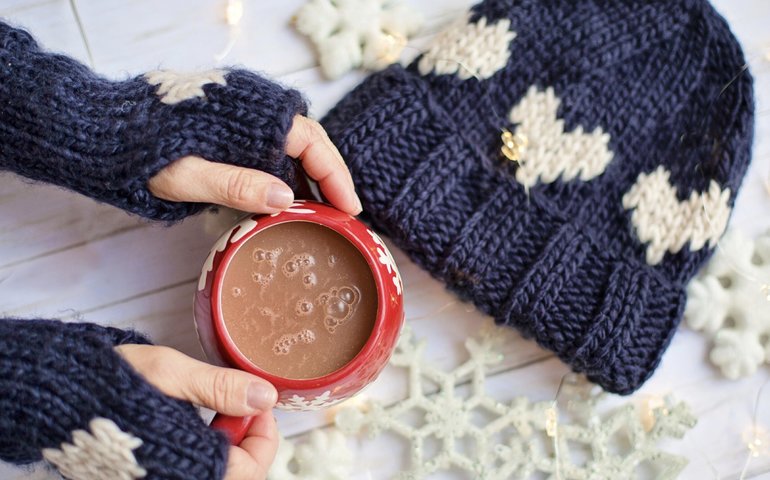 Winter is officially upon us here in the Northeast region of the US. It's season of restoration. A time to focus on home and family. If the warmer months bring a business to our days, the colder months bring a quiet respite—and a perfect time to practice hygge.
You may have heard (or read) about hygge before or the word itself may have stopped you in your tracks while scanning—hygge—what's that? Derived from the Norwegian word for wellbeing, hygge (pronounced hue-guh) is best defined as a Danish lifestyle tradition and the concept is simple, really—a feeling and an environment of warmth, coziness, contentment and connection.
You likely practice hygge already, it's just that the Danes actually have a word for it. Have you ever cozied up on the couch in front of a roaring fire with a good book or a glass of wine? Have you ever lit candles and sat around the kitchen table playing board games while the snow fell outside? Have you ever pulled on your double-layered socks on a Sunday morning and watched the birds from your window while you stayed warm under a thick blanket? These are all examples of hygge. These things feel wonderful but in our fast-paced weeks, even in winter, they may be far and few between. The difference is that the Danish prioritize these moments. Hygge is a part of their culture—it's something that they are brought up with and taught to protect and foster and with Denmark topping the list year after year of the world's happiest countries, they might just be on to something.
I've rounded up five ways to bring hygge into your home and your life this year.
Cozy Clothing & Blankets
What can I say—the Danes like to be warm! Pull those sweatpants off the top shelf, splurge on some Fireside socks and cue the hand-knit fisherman sweaters. Shake those blankets out of their hiding spots and drape them over the couch arms. Cozy clothing & blankets evoke the warmth of hygge.
Candles
Candles are essential to the Danish during their season of hygge. Light some at the end of the day and turn off the overhead lights. Ah, doesn't that feel better?
Fire
A roaring fire is quintessential winter but it does more than just provides physical warmth. The smell, the crackle of the wood, the flickering flames all contribute to a feeling of coziness. Bonus points if you spend some time by the fire with a loved one!
Comfort Food and Warm Drinks
There's a reason we crave comfort food in winter—it warms our bodies and our spirits. So throw the ingredients for a stew in the crockpot, take the time to learn how to make an almond milk latte or real hot chocolate (not from a paper pouch) and then sit back and enjoy!
Sweet Treats
Another part of the hygge tradition is indulgence and sweet treats. It's no coincidence that one of the beloved American breakfast treats is the Danish, as the Danes themselves eat their fair share of pastries. Try your hand at making muffins or cookies this weekend and eating them over a spot of tea with a loved one.